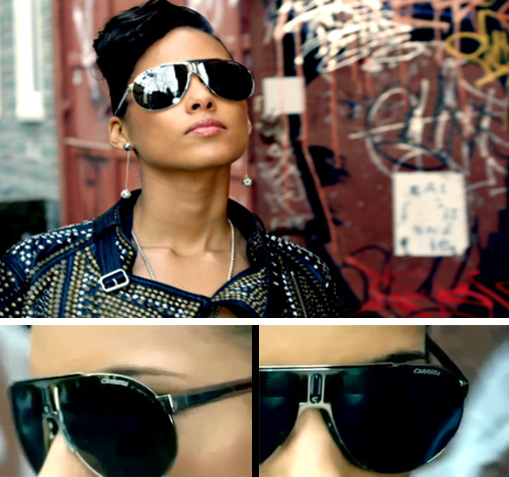 Alicia Keys can be seen sporting the new Carrera Panamerika 1 sunglasses in her latest video "Try Sleeping With a Broken Heart", off her new album The Element Of Freedom.
The Panamerika 1 is named for the 1950's Panamericana race that inspired the birth of the Carrera brand. These Carrera aviators also look great on men, they are sporty, distinct, and look as modern now as they did back in the 80's.
Check out the full video:
Available right here on Eyegoodies.com
SHOP CARRERA PANAMERIKA 1 SUNGLASSES >>

SHOP CARRERA SUNGLASSES >>
Carrera sunglasses seem to be popping up in videos left and right as of lately, also check out lady Gaga in the white Carrera Champion model in her "bad Romance" video.