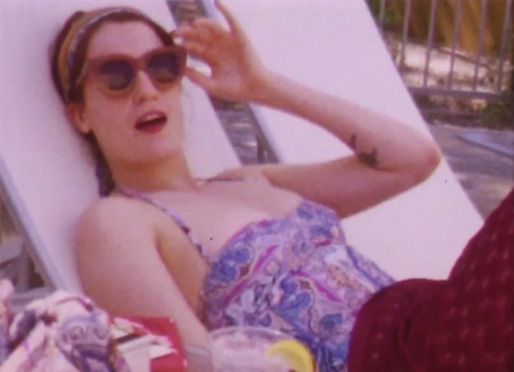 Florence Welch wears Karen Walker Anytime sunglasses in Florence + the Machine's latest music video:  "Breaking Down".
We couldn't help but notice the very talented Florence Welch in the latest Florence and the Machine music video "Breaking Down" wearing the new Karen Walker Anytime sunglasses.
The Karen Walker Anytime is a classic cat eye shape that has been exaggerated in size and thickness, whilst the fit remains perfect for any size or shape face. They go perfectly in the retro grainy super 8mm style video. Florence is wearing them in the stunning Tan color with slight embedded glitter specs which subtlety catch the light, a color fittingly called "Tan Glitter".
The Video:
Available right here at eyegoodies.com: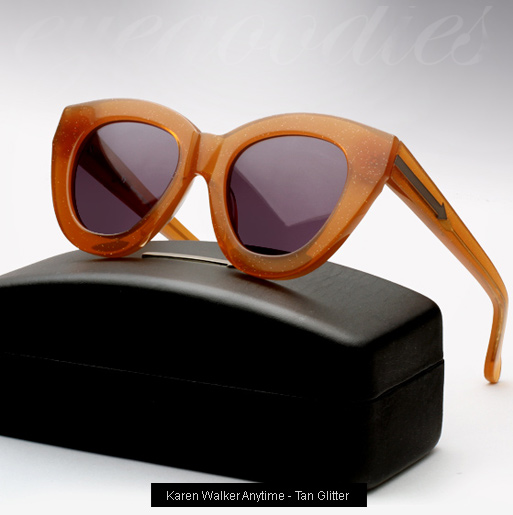 Shop Karen Walker Anytime – Tan Glitter Sunglasses >>
Also Available in colors:
SHOP ALL KAREN WALKER SUNGLASSES >>