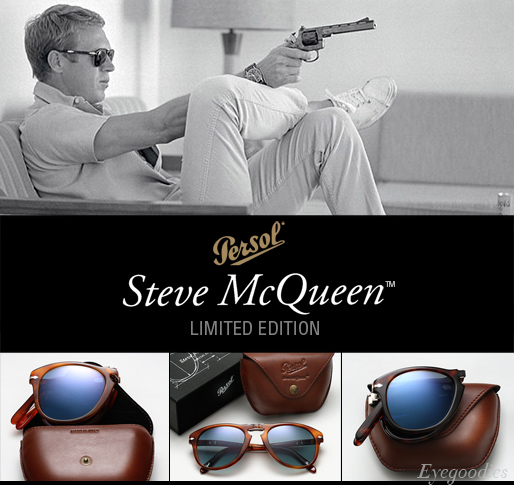 An icon reborn.  Persol's limited edition Steve McQueen 714.
Over fifty years after its original release Persol's 714 model remains one of the most classic sunglasses of all time.  Since its inception the pioneering foldable frame was the epitome of timeless design and style — However, it was undeniably elevated to legendary status by the iconic "King of Cool", the late Steve McQueen.
Worn by McQueen both off screen and on, in movies such as "The Getaway" and most notably "The Thomas Crown Affair" where he unforgettably sported a pair of 714's with lenses he had custom tinted blue (be sure to ask us about our custom lens work). In fact a similar pair from McQueen's own personal collection was auctioned off in 2006 for a staggering $70,200.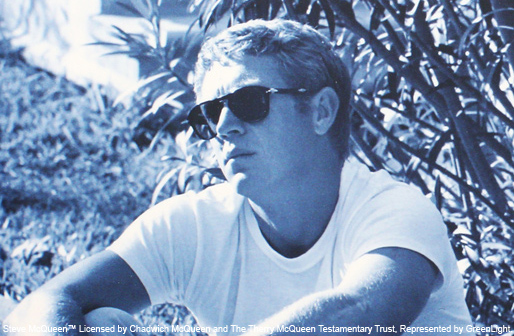 To pay tribute to the 714's history and the man who cemented its legacy, Persol has released a very limited Steve McQueen edition of the timeless frame, the "714SM".  There are a couple key and cool distinctions between the 714 and the limited 714SM, including:  inward folding hinges which showcase the signature Persol double arrow, as it was originally in the 1960's and on the pair McQueen wore.  They are offered in a host of exclusive lens options including technologically advanced blue lenses.  And last but certainly not least, the frame is topped off with limited edition packaging and a premium Italian leather pouch which easily slips into a coat pocket.
Available in 6 color combinations, check them out below:
Special edition leather pouch: Hand made in Italy, slips neatly into a coat pocket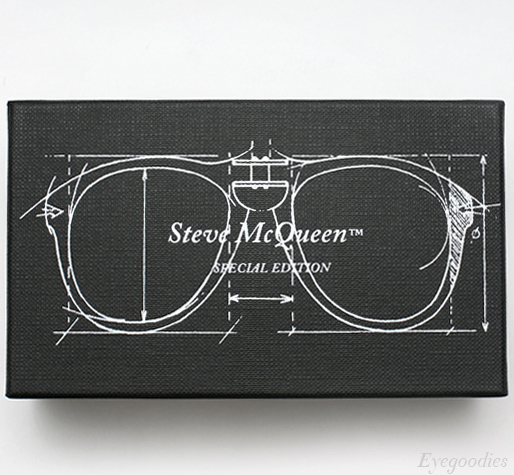 Exclusive glass polarized gradient blue lenses with back anti-reflective coating: Eliminating reflective glare from both in front and behind.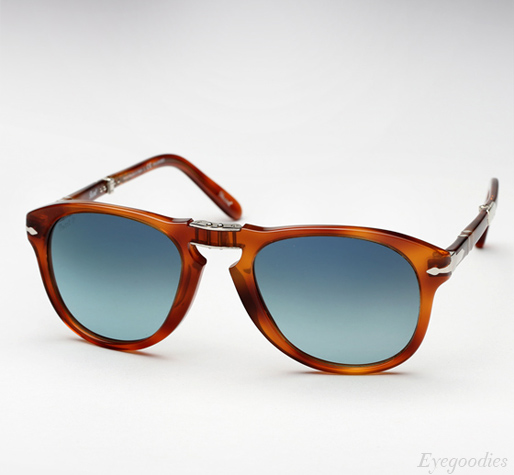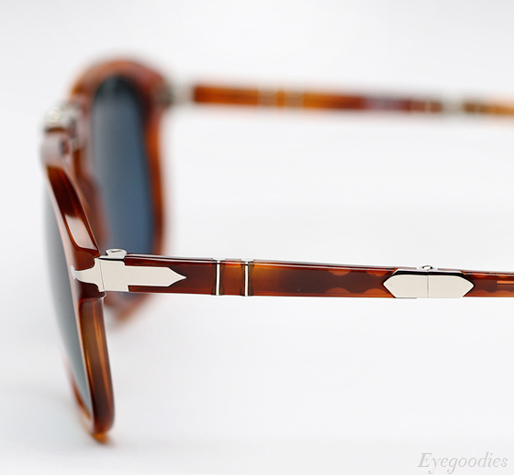 Classic vintage Persol arrows, as it was in the 1960's. A 714sm exclusive feature.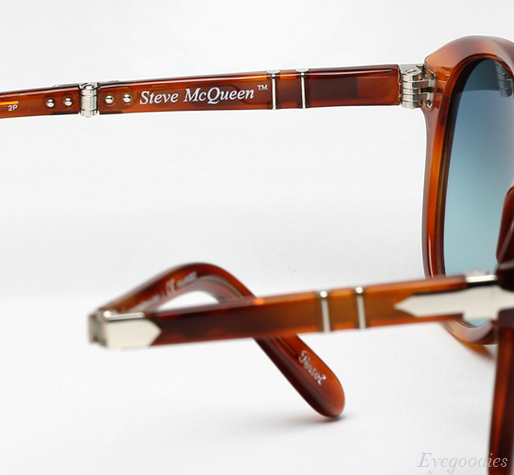 Inward folding arm.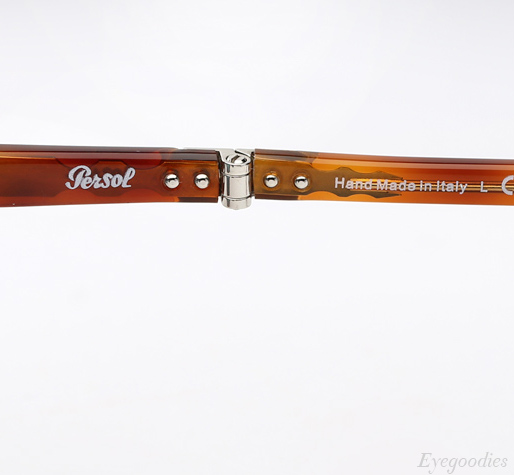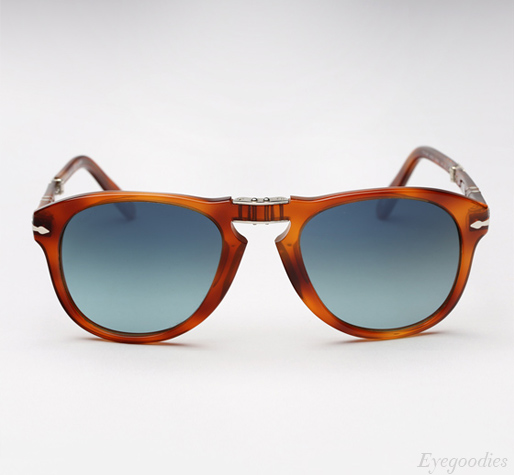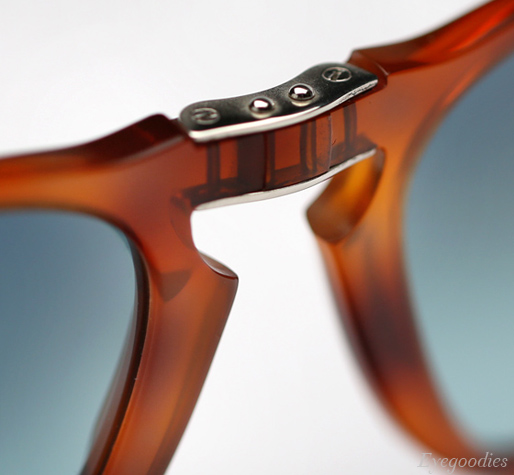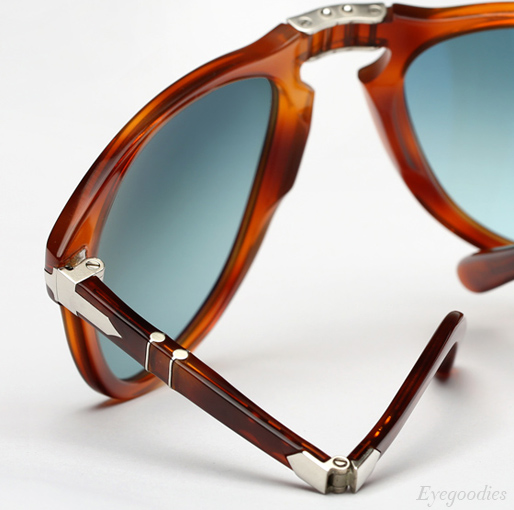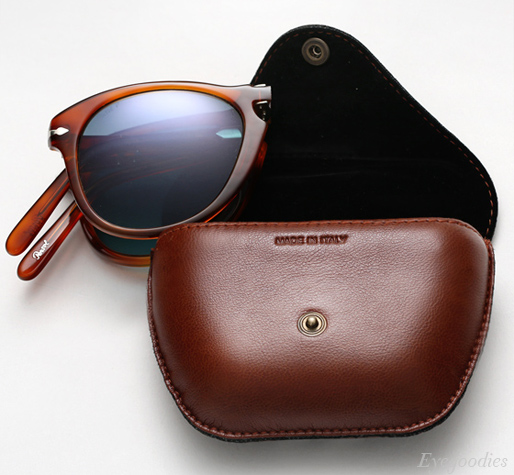 Folds down neatly into a compact carrying case.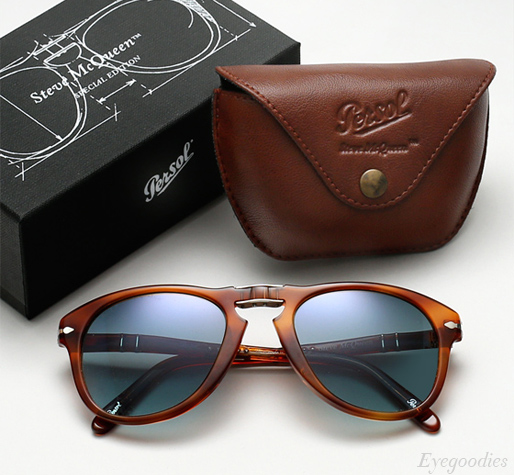 Shop Persol 714SM – 96/S3 sunglasses >>

Classic havana acetate paired with state of the art, modernized Persol blue mineral glass lenses with back surface AR and a flash mirror coating applied.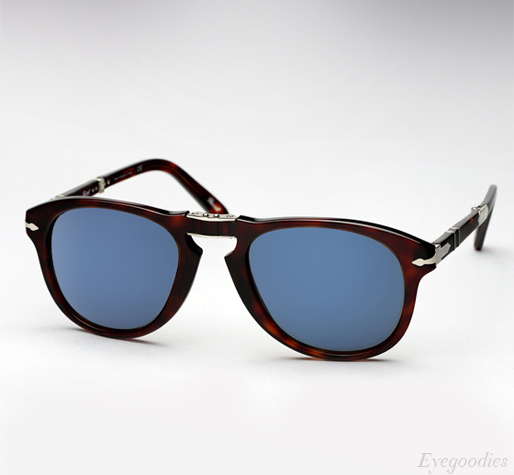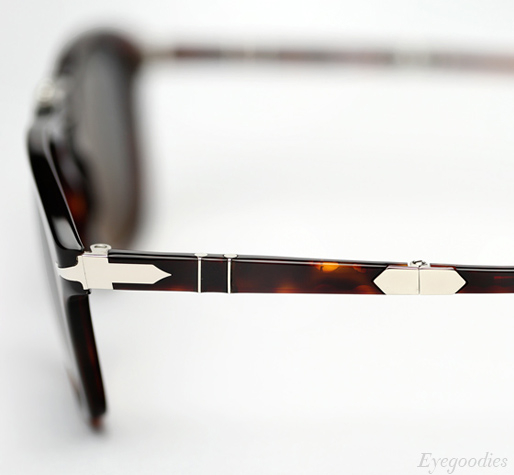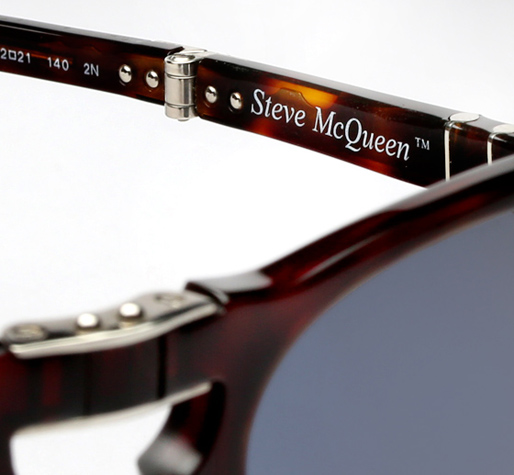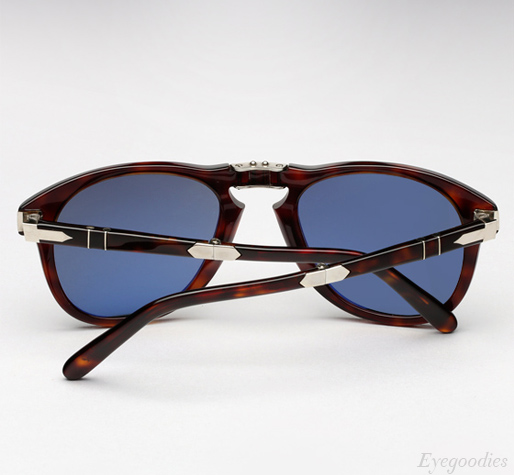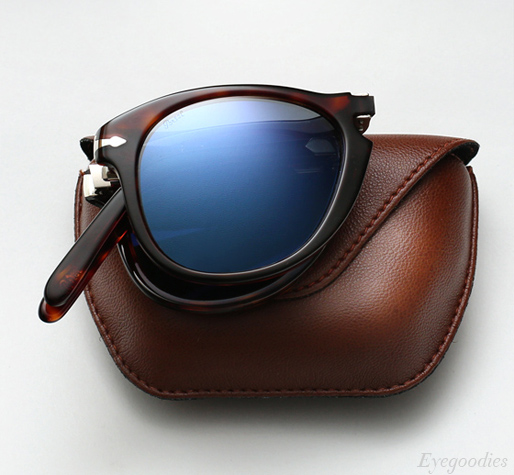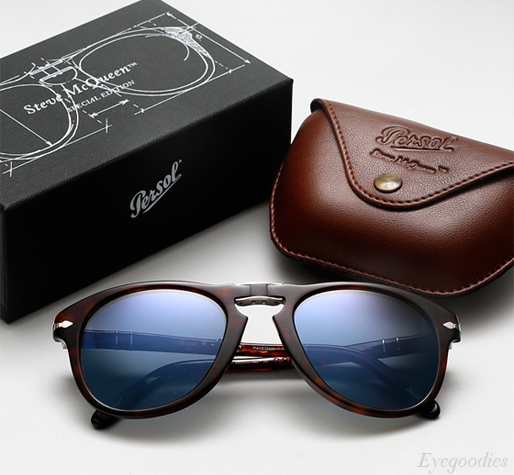 Shop Persol 714SM – 24/56 sunglasses >>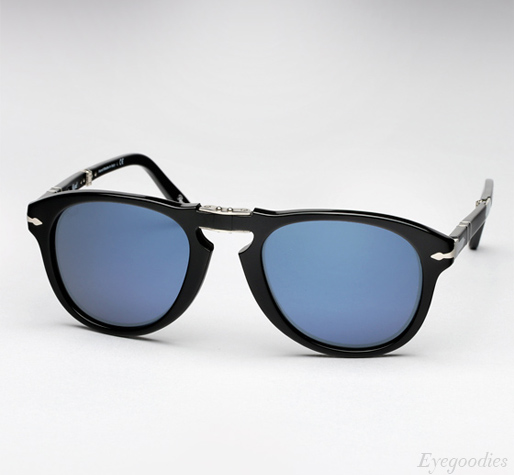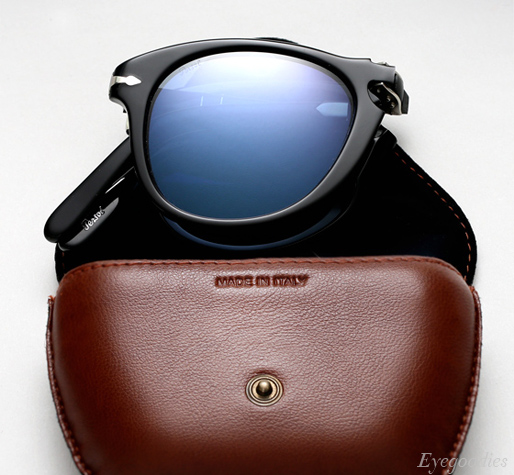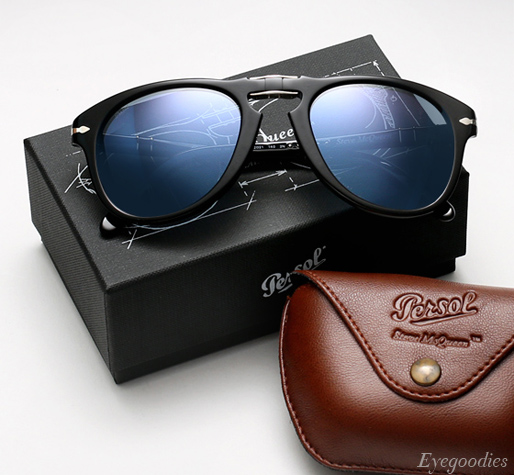 Shop Persol 714SM – 95/56 sunglasses >>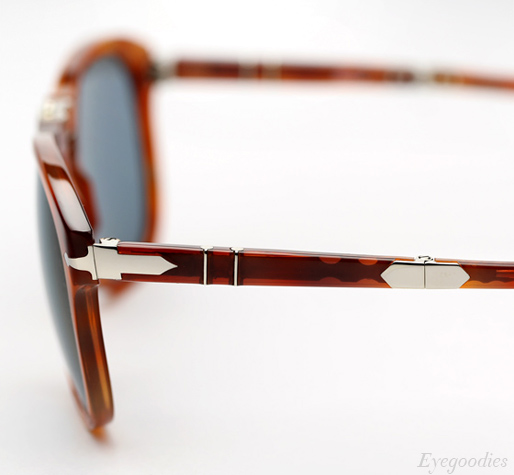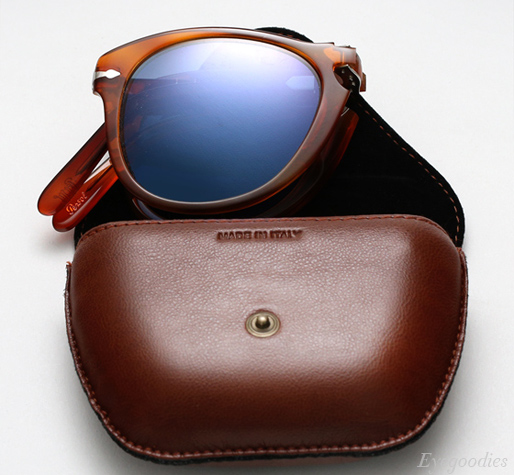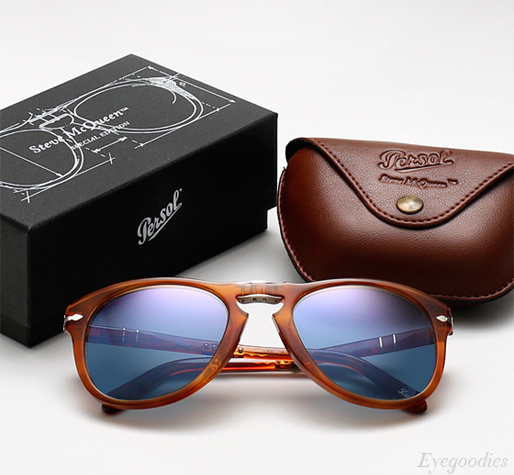 Shop Persol 714SM – 96/56 sunglasses >>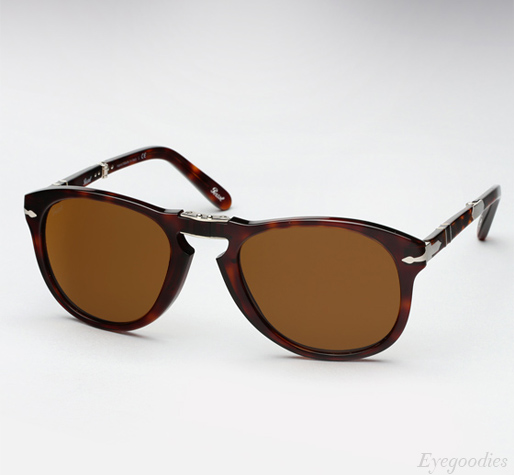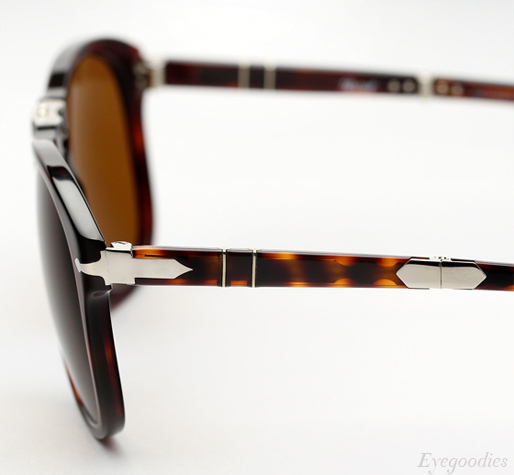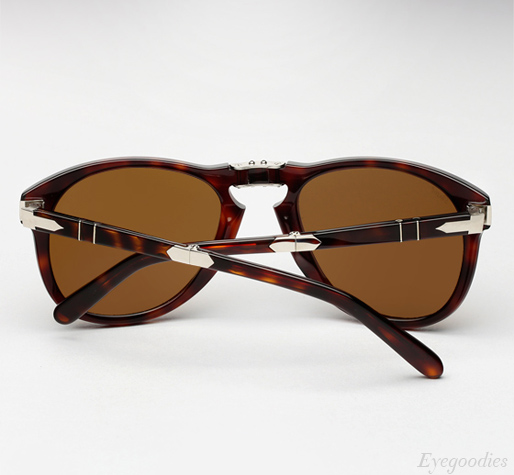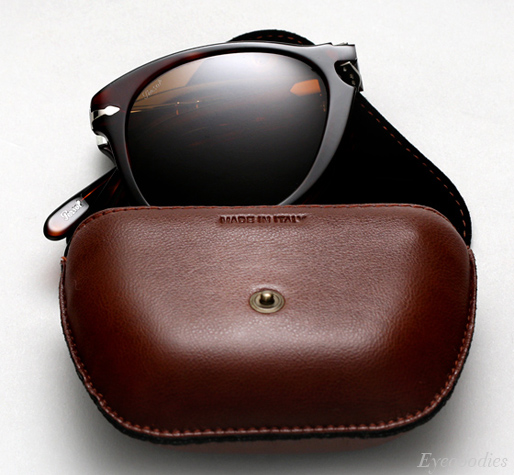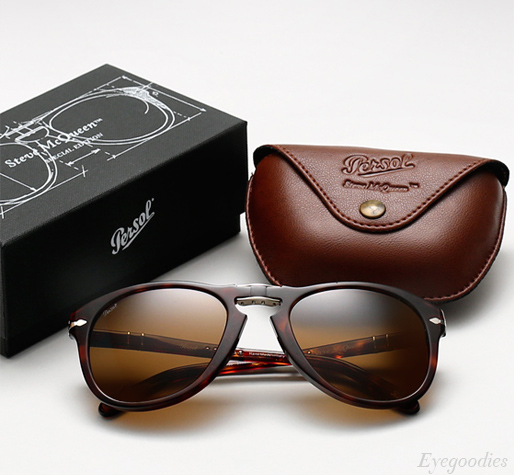 Shop Persol 714SM – 24/33 sunglasses >>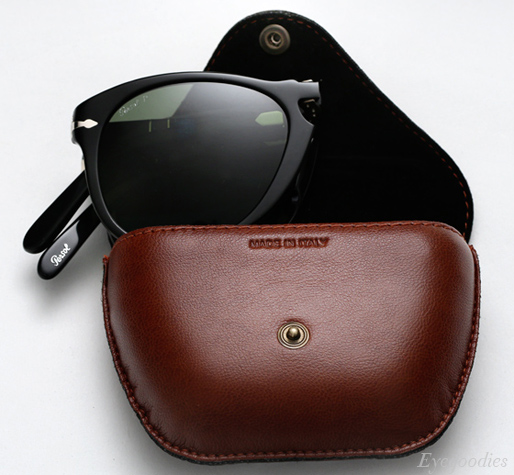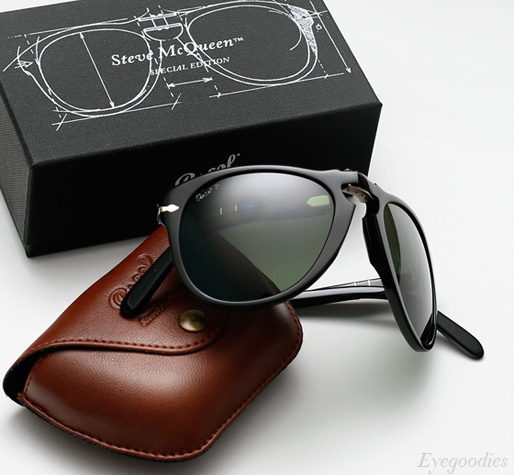 Shop Persol 714SM – 95/58 sunglasses >>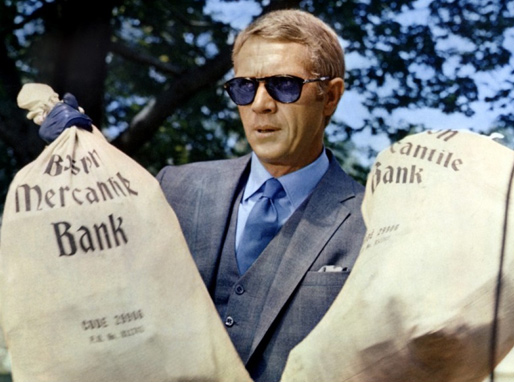 SHOP ALL PERSOL 714SM SUNGLASSES >>