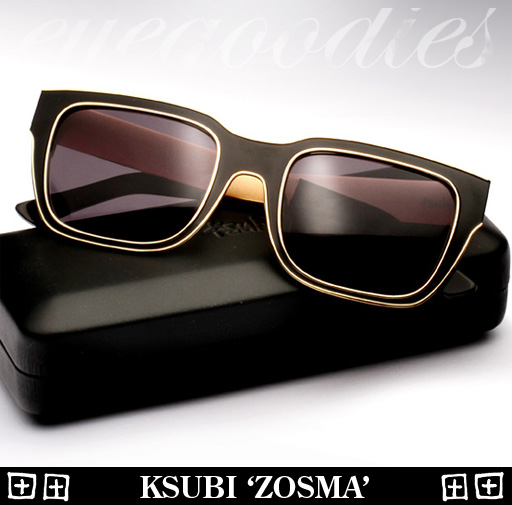 Ksubi Zosma sunglasses, the latest addition to the Ksubi 2011 'eye, eye' collection, are now in stock.
Retrospective of the all popular 'Tiga' frame, the new Zosma model uses the same shape but streamlines the design giving it an ultra modern feel. The all metal Zosma is highlighted by metallic trim outline and paired with a muted matte interior.
Available in 3 colors: jet black interior with  gold trim, charcoal interior with silver trim, and burgundy interior with silver trim.
Check them out below: