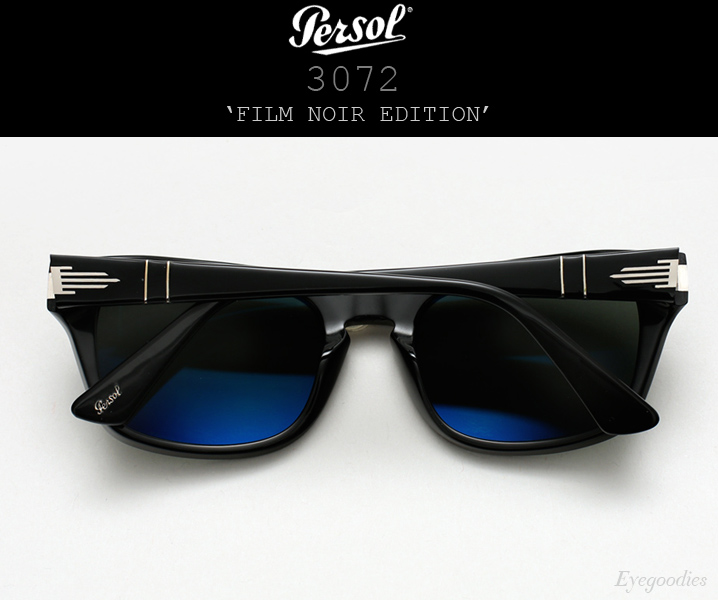 The Phoenix reborn!  Persol releases the limited 3072 "Film Noir Edition" sunglasses.

The Persol 3072 AKA "The Gangster" is part of Persol's limited edition "Film Noir Collection".  As tribute, we see the resurrection of the famed Phoenix arrow. Persol's defining arrow was first introduced by founder, Giuseppe Ratti in the 1930's. Over the years, this arrow has taken many shapes. One of the rarest, being the Phoenix of the film noir era.
Handmade in Italy, the frame features a classic key-hole bridge and is done up in shiny black acetate with silver detailing, and features G15(grey green) glass lenses which are both polarized and anti-reflective back coated for superb optics and glare protection.
Check it out below: