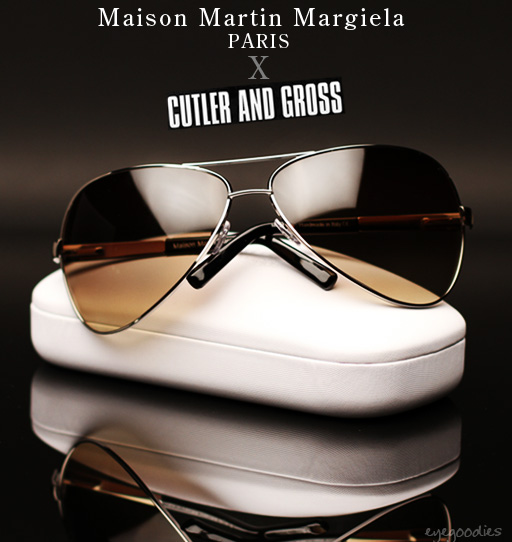 Maison Martin Margiela 2011 eyewear collection.
Eyegoodies is pleased to welcome in the new collection of sunglasses from Maison Martin Margiela.
The experimental, provocative, avant garde French fashion label Maison Martin Margiela teams up with praised manufacturer of luxury handmade eyewear, Cutler and Gross, for their first full collection of sunglasses.
The collection features two distinct concepts: "Anatomic" and "Wrong Size" both offered in an acetate and metal variety.
The Anatomic range features extra-large futuristic, functional wraps. These shades anatomically wrap around the wearers whole face providing absolute coverage.
The "Wrong Size" range highlights Martin Margiela's pension for deconstruction and the experimental.  Classic Cutler and Gross frames are deconstructed then reconstructed again with wrong sized lenses; making for a decadent distinct pair of sunglasses.
Checkout the collection  below: