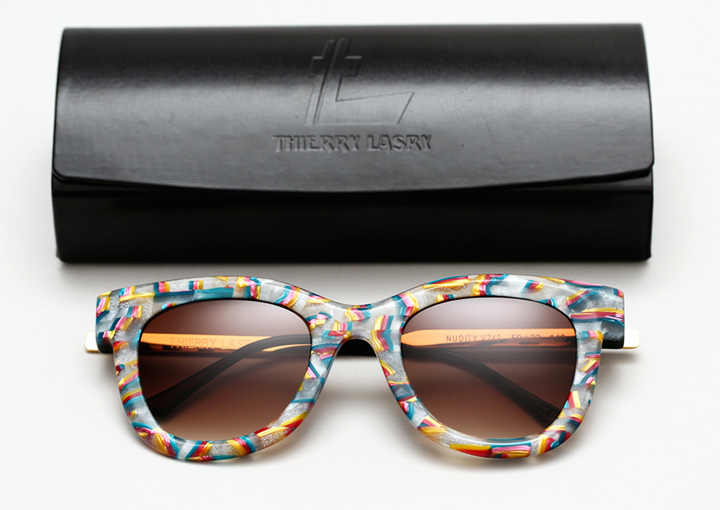 The perfect fusion of old-world glamour and contemporary design, Parisian designer Thierry Lasry is back with a whole new set of stunning sunglasses for 2014.
The line-up showcases limited edition collaborations, anniversary edition frames, and of course some of the most beautiful and unique vintage acetates you will see.  For those who love cat-eye frames, you are sure to find a fit this season, as there are several variations. Ranging from the thick and chunky "Nudity" style, to the sleek and sexy "Dirtymindy", one of our favorites.
As always, each frame is meticulously handmade in France.
The collection: