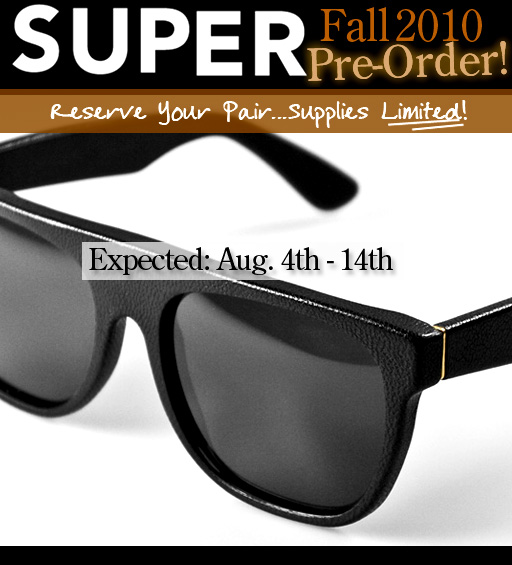 Its time.
Super sunglasses Fall 2010 collection is set to arrive.

RetroSuperFuture's fall line up will have smart new colors as well as some nice use of different materials; Including the Flat Top opulently wrapped in top notch Italian leather, plus metal/acetate combination versions of the People and Lucia.
Pre-Orders are now open for the new leather flat top. The other pieces haven't been leaked and cant be shown yet, but will be up as soon as they arrive.
The delivery is set to arrive august 4th-14th and we will be among the first to have them in the states. Production is limited so reserve your leathers now and be sure to check back for the complete fall drop.