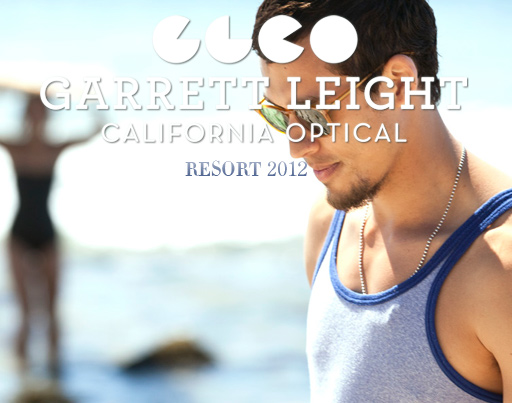 The Garrett Leight California Optical (GLCO) Resort 2012 collection is now available.
Relax and take a carefree cruise down the coast with the laid back sophisticated style of Garrett Leight California Optical (GLCO).  Effortlessly fusing timeless design with the "spirit of California" there is a clean aesthetic to GLCO that just feels right. After embracing classic American heritage in their last collection, this season GLCO gives us a touch of West Coast nostalgia as they pay tribute to their California roots.

Our designs are specifically inspired by classic coastal living from motorcycle riding movie characters of the 1950's, 60's, and 70's to the effortlessly beautiful vintage California beach blonde."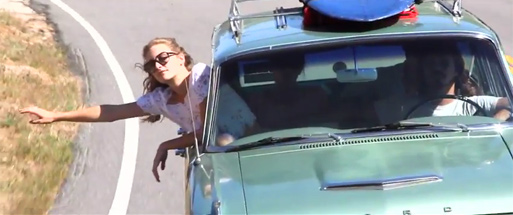 Three new sunglass models and two optical models are introduced to the lineup.  The collection encompasses large acetate wrapped frames with attitude, as well as thin, comfortable, and clean optical frames.  Each are available in very cool and unique colorways, such as: "Dark Caramel Gradient" with "Pure Brown" lenses, "Butterscotch" with old-school "Pure Green" lenses, and "Matte Honey Blonde Tortoise" with "Redwood" polarized lenses, a few of our favorites.
As always, the quality and craftsmanship of each frame is paramount, with every subtle detail perfectly executed. The collection boasts great technical features such as: Italian Glass Barberini lenses for superb optics, Japanese aged acetate, German-made hinges plated in gold and silver, not to mention polarized and anti-reflective coated lens options.
The Collection: