Forget what they say that this or that is the new black. BLACK is BLACK. And BLACK is back in both basic and flat.
We finally got our major restock in the Classic black basic shape and the Flat Top black sunglasses from Retro Super Future. All the pre-orders went out and we have some nice stock left, but who knows for how long. Supplies are limited as even Super is sold out again. So get them while you can.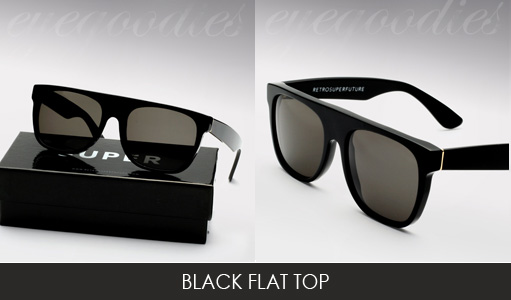 The instant classic Super Flat Top sunglasses in black. RESTOCKED!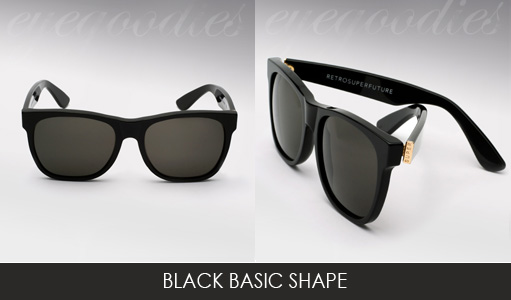 Classic Black Basic Shape Wayfarer by Retro super Future. RESTOCKED!

Shop Super Flat Top Black Sunglasses >>
Shop Super Classic Black Sunglasses >>
checkout the full roundup on  new FALL '09  SUPER SHIPMENT .