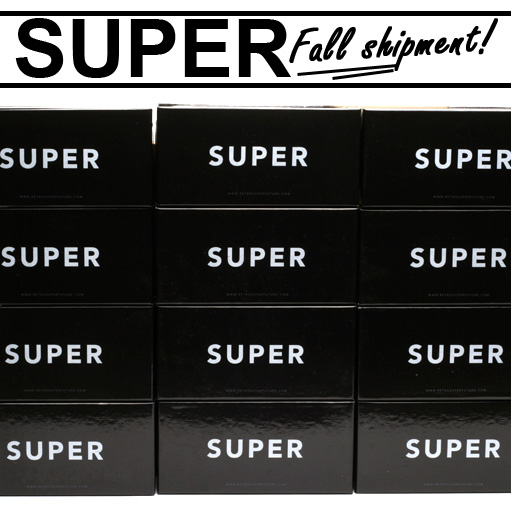 After much anticipation The New Retro Super Future ( Super Sunglasses ) FW2009 shipment has just arrived!
Unpacking and seeing a seemingly endless mountain of Super boxes we just couldn't wait to dig in and check out the new Fall/Winter collection. Thought it only fitting we make it our first image.
There are lots of new colors, a little more toned down than previous seasons, and a couple hot new shapes. So without further delay here's the full break down.

The Francis series comprised of the Flat Top, Basic and Ciccio is tight. Classic black frames with (a dash of flash) gold temples. Whether you dress them up or just throw on a crispy tee and kicks , the Super Black and Golds will take care of the rest. What more can we say the pics speak for themselves.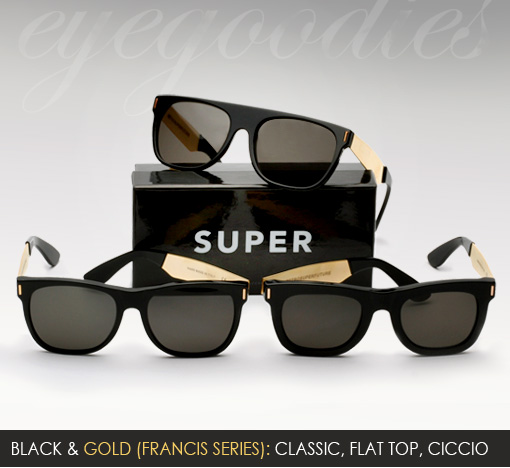 SHOP: Super Classic Black & Gold | Super Flat Top Black & Gold | Super Ciccio Black & Gold


Fatigue up and channel your inner Gi-Joe/Jane or just fall back into a pair of the new Army Green color sunglasses from Retro Super Future. This subtle earth tone is a perfect color for fall. Offered in the Flat Top or Basic Shape.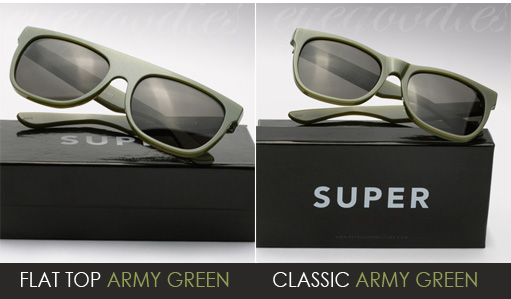 SHOP: Super Flat Top Army Green Sunglasses | Super Classic Army Green Sunglasses

Incognito and Stealth. The Matte Black color is a great alternative to black . Retro Super Future's Flat top and Basic shape are offered in Matte Black.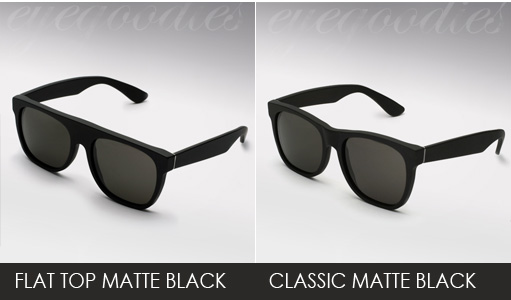 SHOP: Super Flat Top Matte Black Sunglasses | Super Classic Matte Black Sunglasses

The new Transparent Grey color by Retro Super Future is dapper, current and chic. The transparent grey frames with gradient lenses are a perfect transition from summer to fall. Offered in the ever popular Flat Top shape, classic Basic shape, and Ciccio Shape, you're sure to find one that suits you best.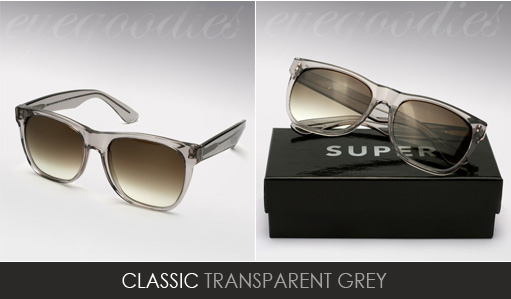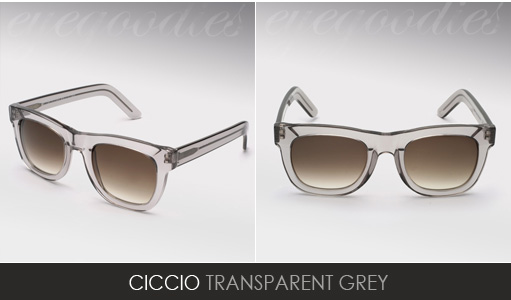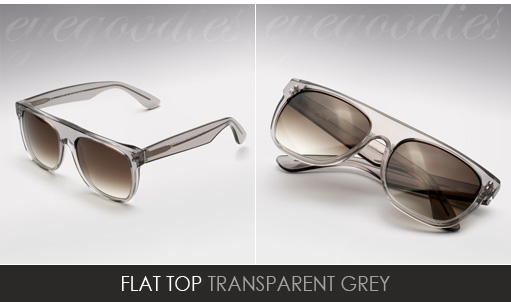 SHOP: Classic Transparent Grey | Ciccio Transparent Grey | Flat Top Transparent Grey

Another really nice new addition to Super Sunglasses FW2009 line, the Havana Glitter series is a unique tortoise color with all the glitz and the glamour. Offered in the Ciccio, Basic shape, Flat Top, Luciano and Over Sized Gals Shapes.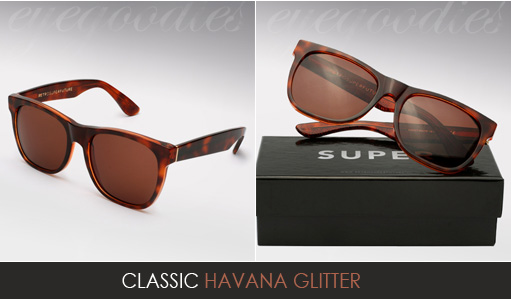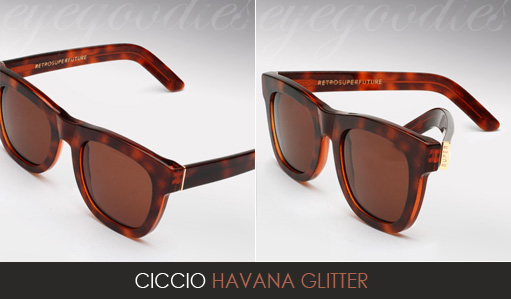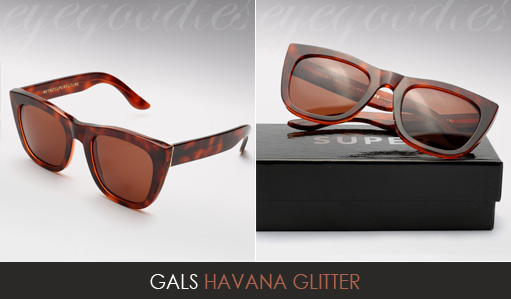 SHOP: Super Classic Havana Glitter | Super Ciccio Havana Glitter | Gals Havana Glitter

A futuristic geometric design with straight lines and laser sharp edges the Super Luciano's are some serious sunglasses. Offered in a glossy Black, Havana Glitter, and Grey.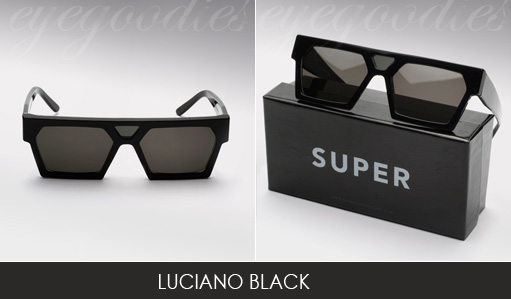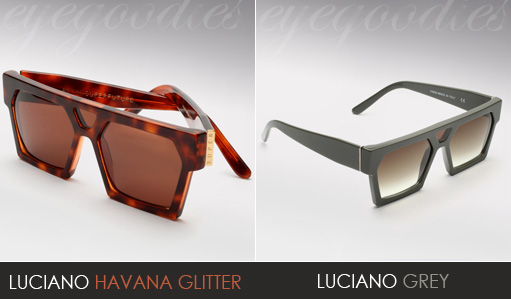 SHOP: Super Luciano Black | Super Luciano Havana Glitter | Super Luciano Grey Sunglasses


Retro Super Futures New Topski Flat Top Sunglasses can be rocked like a regular flat top or in high glare environments, whether the beach or the slopes, you can attach the old school leather side shields.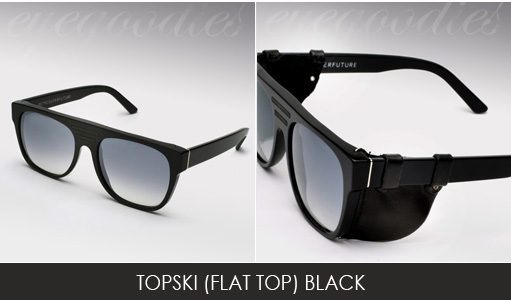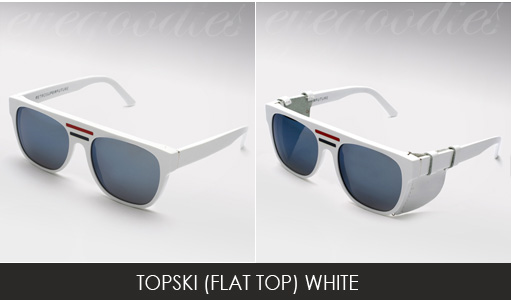 SHOP: Super Topski Black Sunglasses | Super Topski White Sunglasses

Again pieces are limited some colors are already almost sold through, so get them while they're hot.