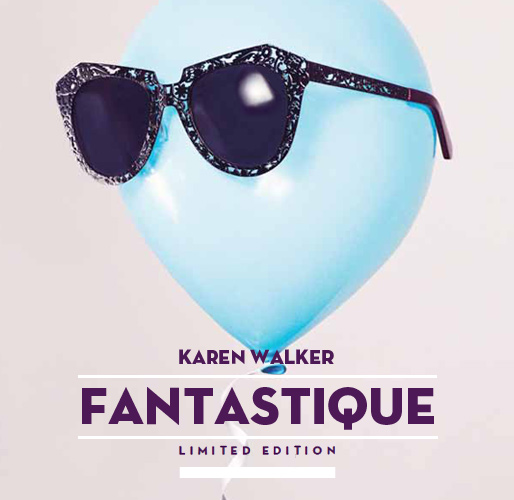 The Limited Edition Karen Walker Eyewear 'Fantasique' Collection is now available.
Float away into the stylish dream like world that is Karen Walker 'FANTASTIQUE'.  The limited edition capsule collection wows with three of Karen Walker's best selling shapes completely reimagined into new luxurious and chic creations.  Each show-stopping frame is made entirely using intricate laser-cut black or gold metal filigree detailing.
The whimsical campaign, imagined by creative director Mikhail Gherman, perfectly captures the collections celebratory feel as it instantly gives personality and life to otherwise inanimate objects (balloons).  Be warned each style is limited, so don't let your favorite escape from reach.
The collection: