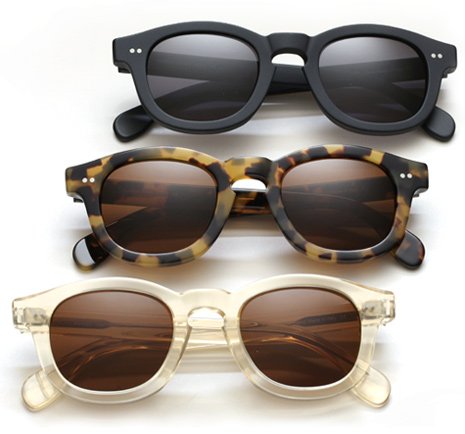 After the successful launch of Illesteva sunglasses here at eyegoodies last month,  we are excited to get in our second shipment, equipped with both new classic styles and fresh colorways, as well as a restock of sold out pieces.  We thought we would take a bit of time out to highlight the latest additions.
The new arrivals:


The Illesteva Murdoch has an old-school nostalgic flavor — it is a timeless 1950's/60's design perfectly executed.  Handmade in Italy, it features thick and chunky acetate, and real riveted 5-barrell hinges for strength and durability. For those familiar with the popular Leonard model, the Murdoch has the same great proportions in a more sqaured off shape.  This is a classic piece which works really well on both men and women alike, and is a staple style for any wardrobe ensemble. Available in three colors: "Champagne", Matte Black, and Tortoise.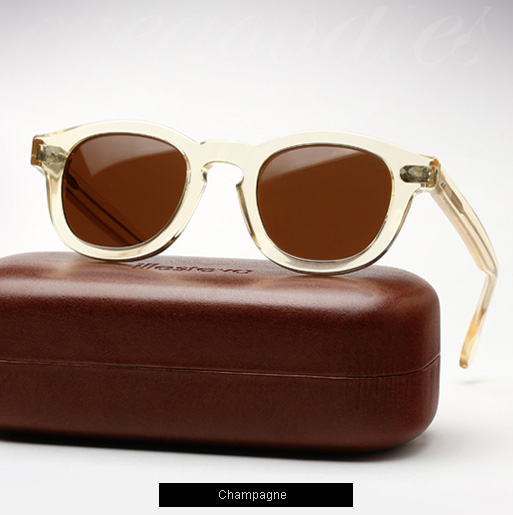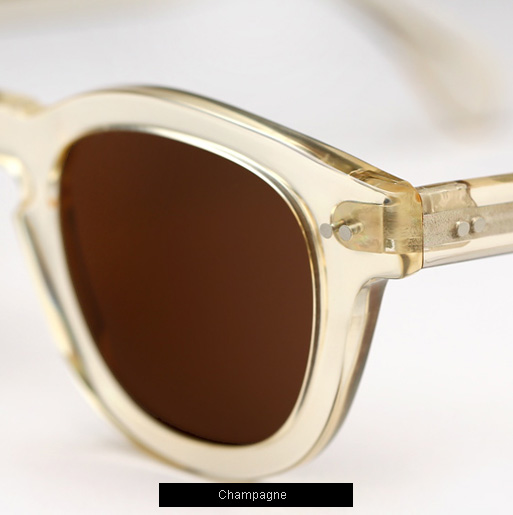 Shop Illesteva Murdoch Sunglasses | Colors Available:
Champagne >>
Matte Black >>
Tortoise >>

Wear it as a sunglass or an eyeglass — The Illesteva Lenox features a detachable metal sunglass clip which can easily be taken off.  So you can fit them with a prescription and wear them as an eyeglass, then quickly clip on the tinted lenses when you step into the sun. Even if you only plan to wear as a sunglass, any way you cut it, the Lenox is undoubtedly a sophisticated and unique piece.  It is offered here in classic Havana paired with a silver metal clip on and grey lenses.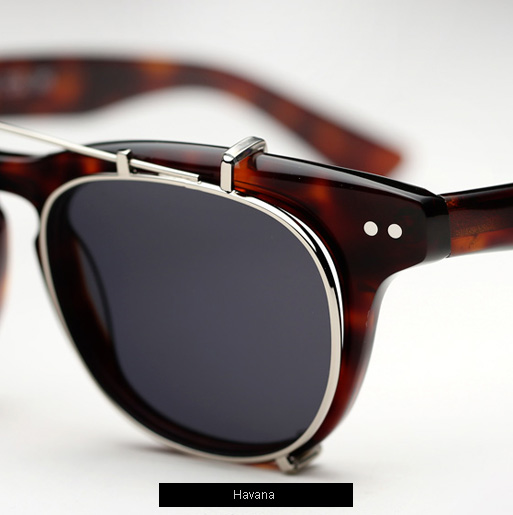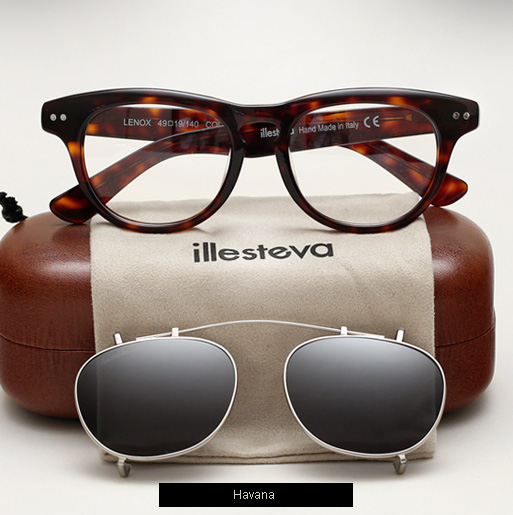 Shop Illesteva Lenox sunglasses in Havana >>


The Illesteva Franklin takes its cues from the 1950's.  Handmade in France, it features thick acetate, real hand drilled riveted hinges, and is offered in a great two-tone color of classic havana with clear acetate, simply called "Half/Half".  It is a piece which is versatile, and simultaneously classic and unique.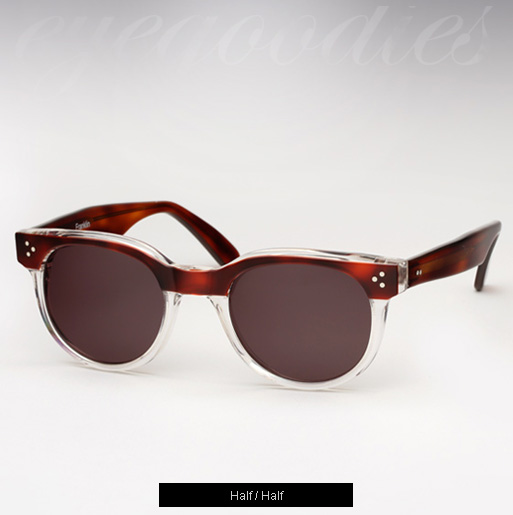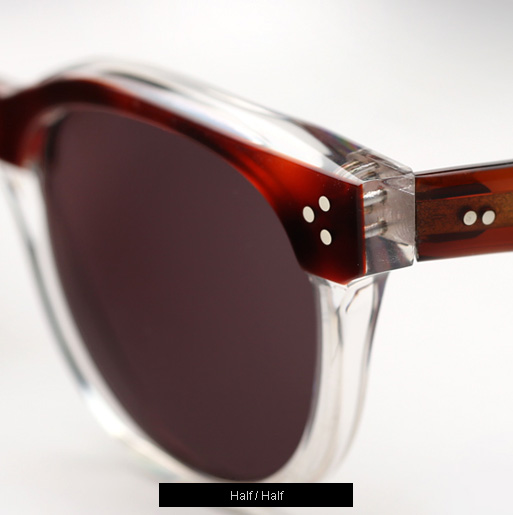 Shop Illesteva Franklin sunglasses in Half/Half >>

The always popular Illesteva Leonard style is now available in "Brown Havana", as well Tokyo tortoise in both a glossy and matte finish.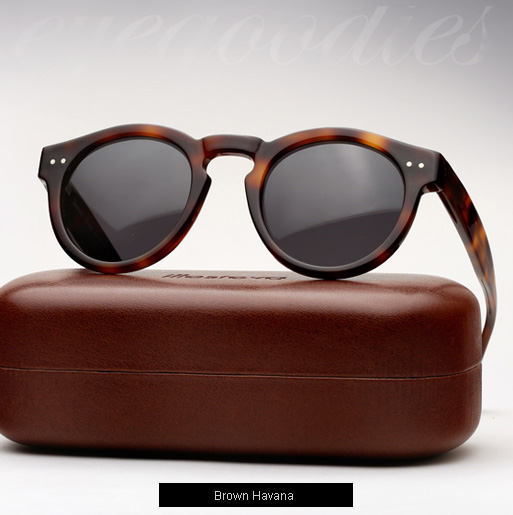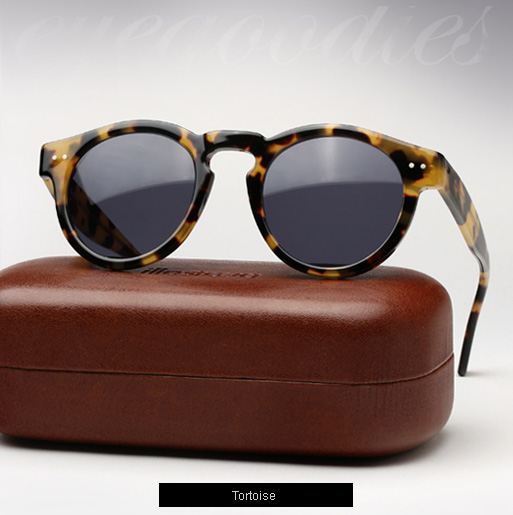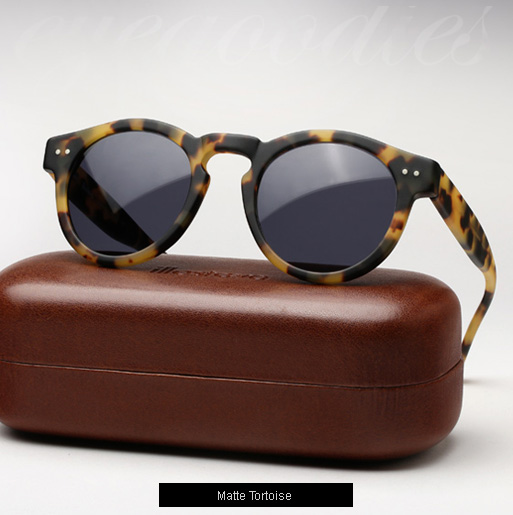 Shop Illesteva Leonard Sunglasses | New Colors Available:
Brown Havana >>
Tortoise >>
Matte Tortoise >>

The Leonard 2 is now available in four new colors: Cheetah, Havana, Clear with Tortoise temples, and all Tortoise.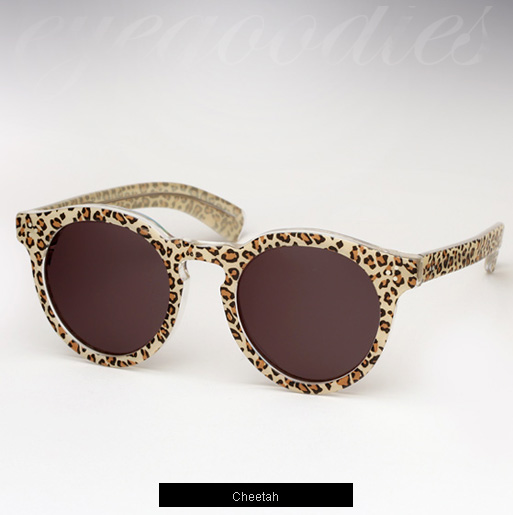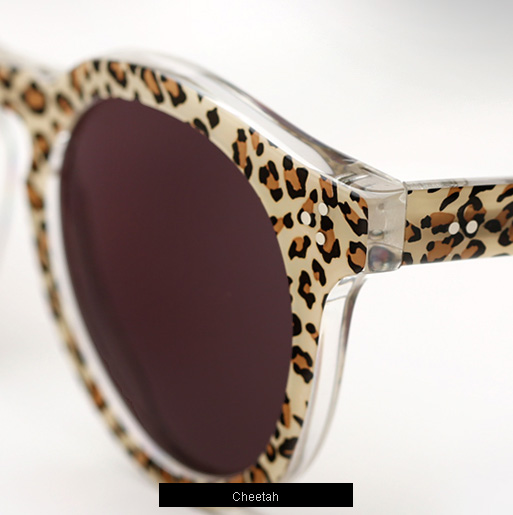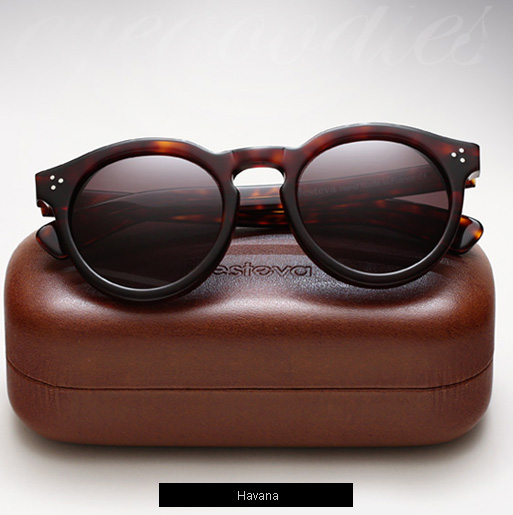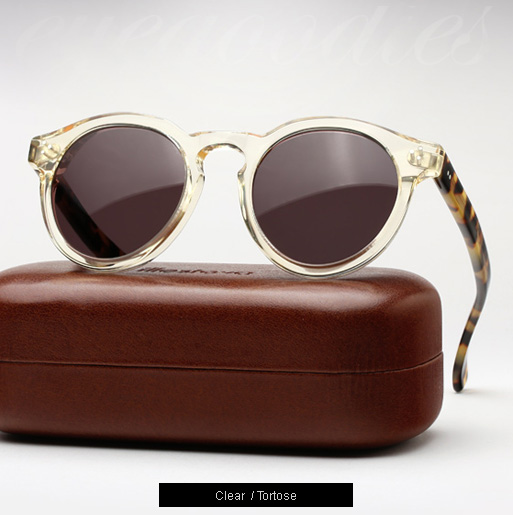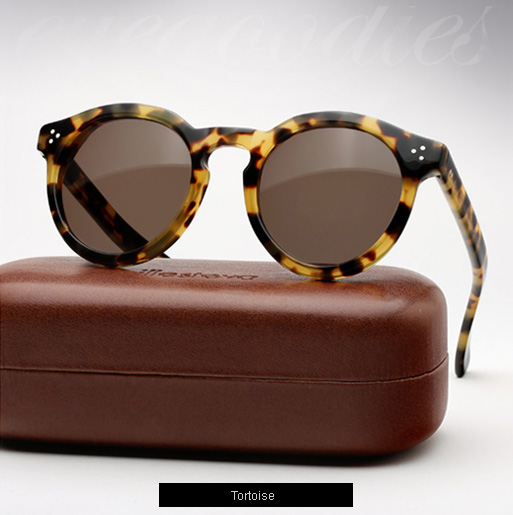 Shop Illesteva Leonard 2 Sunglasses | New Colors Available:
Cheetah >>
Havana >>
Clear Tortoise >>
Tortoise >>
SHOP ALL ILLESTEVA SUNGLASSES >>