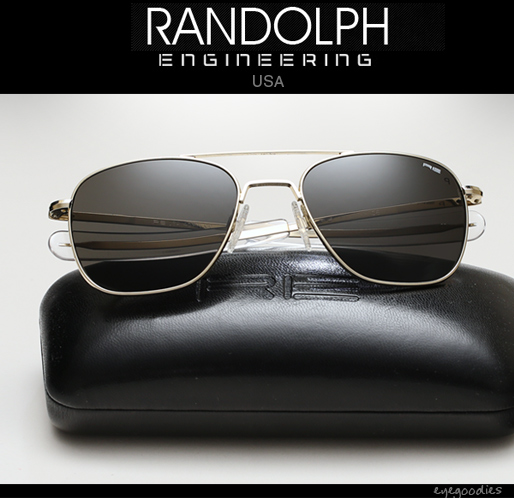 Eyegoodies is proud to welcome Randolph Engineering sunglasses to the site.
Proudly manufactured in America,  Randolph Massachusetts to be precise, for which the brand was named: RANDOLPH ENGINEERING.  Serving the military and the style conscious alike with the same exacting precision, they are a clear testament that some of the best things are still made right here in the good ol' U.S. of A.
————————— Heritage: —————————
Founded in 1972 by two engineers Jan Waszkiewicz and Stanley Zalesk, Randolph Engineering began by producing optical machinery and tools of the trade for then numerous American eyewear manufactures. From there they evolved into making their own military spec aviator sunglasses, which they provided for the US Air Force as a subcontractor.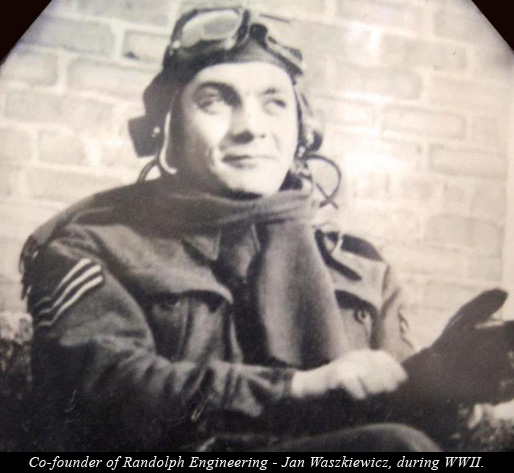 Through tireless effort and excellence they were honored as the prime contractor for the US Military and allied Air Forces around the world in 1982, which still continues to this very day.
Randolph Engineering takes great pride in its deep rooted American and military heritage.  The brand  is still owned and operated by three generations of the Waszkiewicz and Zaleski families along with a highly skilled and dedicated American workforce. Where other still in business brands have since left or outsourced manufacturing overseas to cut costs, Randolph remains, making frames as they have always done.  Tried and true manufacturing methods are maintained using the machinery and tooling created by the founders.
————————— The Real McCoy: —————————
Standard issue for the U.S Military for a reason. With over 200 mostly by hand production steps, one pair of Randolph sunglasses actually takes more than two weeks to make.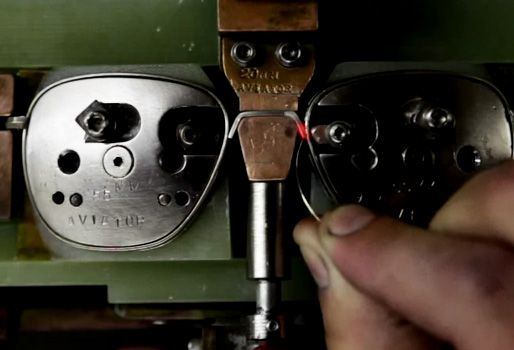 They "twist test" one in every 50 frames to verify the soundness of the solder joints (where 90% of metal frames break). Then they go one step further by guaranteeing these solder joints for life.  Frames are made using the finest raw materials and alloys to be found in the world and feature mineral glass lenses with polarized and anti-reflective options, which are tough to scratch and provide superb optics.  Also worth noting, each pair of sunglasses comes complete with an "Equipment Maintenance Kit", which includes: an optical screwdriver, extra set of nose pads, and extra screws.  A fitting nod to their utilitarianism, as well as a statement to show their frames are meant to last a lifetime.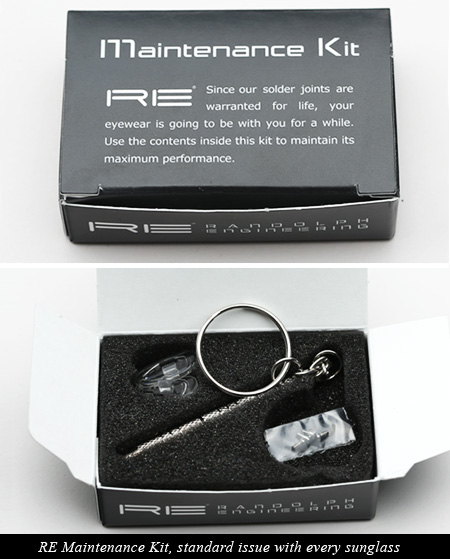 —- Strong enough for a Naval Aviator, perfect for a civilian. —-
Precision engineering and timeless aesthetics conform for a style which transcends — whether a naval aviator, outdoorsman, or a businessman pairing with a power-suit.  From their classic shapes to unique features like bayonet or cable temples, each frame has a sophisticated cool appeal that is as true now as it will be in 50 years.  Which is good to know, since your frame is battle tested and built to last.
Without further ado, let us proceed to the collection:

An iconic and flagship frame from Randolph Engineering, the "Aviator".
Don't let its simple name fool you, these sunglasses set the standard for world-class quality and style. Built for the U.S. Military, the Randolph Aviator surpassed their rigid specifications and are the epitome of serious equipment.  From their unique bayonet temples that are designed to comfortably contour the wearer's head and also fit neatly under headgear, to the lifetime warranted solder joints, to their glass lenses providing superb optics, you can always rely on the Aviator to perform.  It is a unique timeless design, with equals parts style to substance –  form and function at its best.  Available in a plethora of classic frame and lens combinations.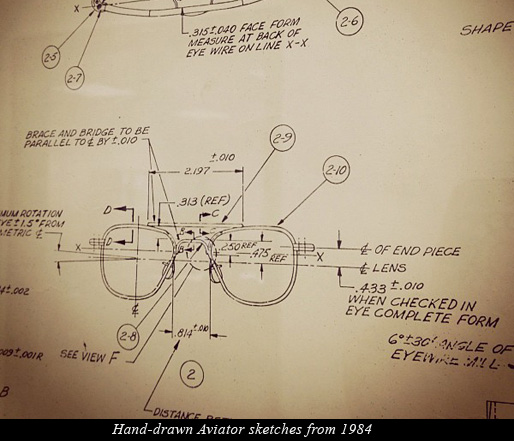 Featured in magazines such as GQ and Esquire, and worn by the likes of Johnny Depp (on and off screen). Then further adding to their cult status, character Don Draper (Jon Hamm) sported the iconic shades on the hit show Mad Men.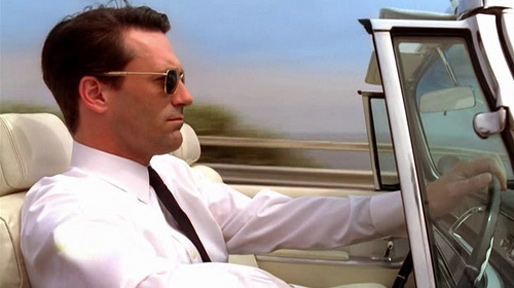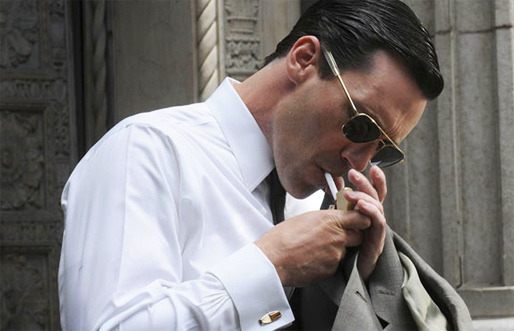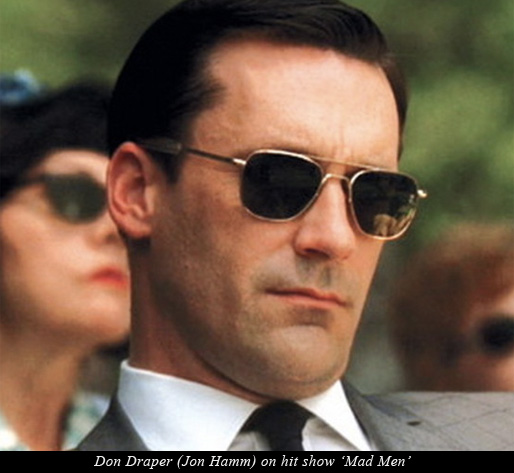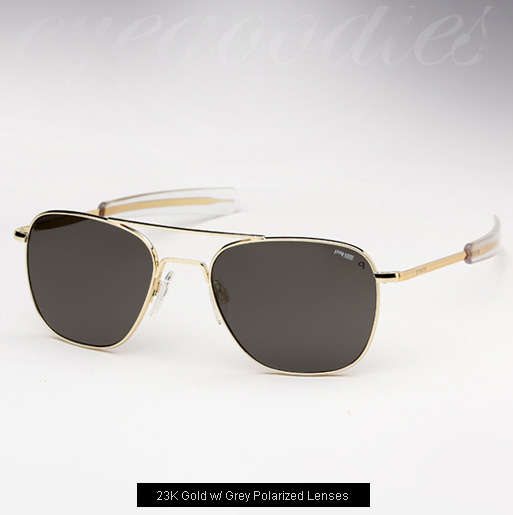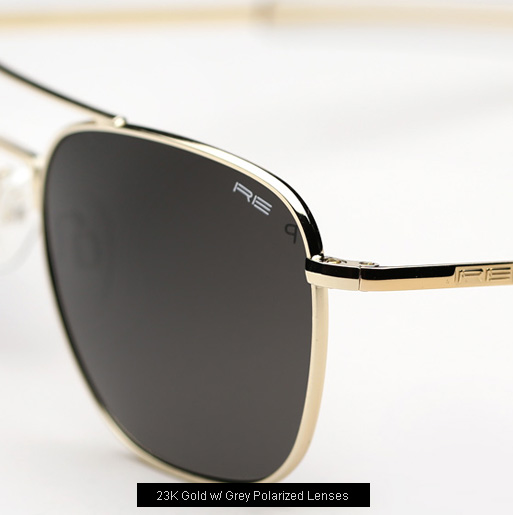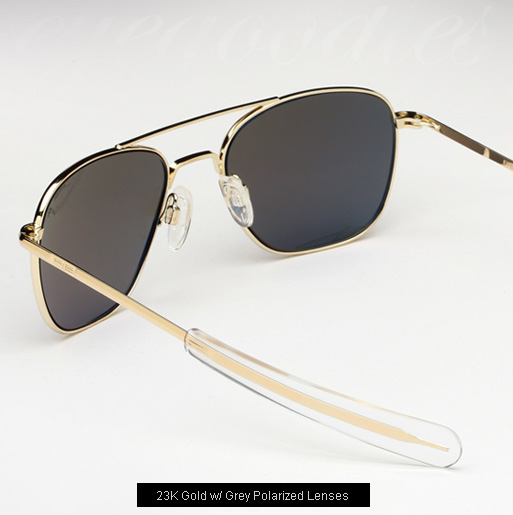 Shop Randolph Engineering Aviator Sunglasses | Colors Available:
23K Gold, Grey Polarized Lenses >>
23K Gold, Tan Polarized Lenses >>
23K Gold, AGX Lenses >>
Matte Black, Grey Lenses >>
Matte Chrome, Grey Polarized Lenses >>
Matte Chrome, AGX lenses >>

Designed for the outdoor enthusiast, the enduring Randolph Engineering Sportsman style is an essential piece of equipment to bring on your adventures.  It is a classic 'tear drop' aviator shape with the addition of a sweat-bar for a unique touch. They feature glass polarized lenses with a back anti-reflective coating, providing superb optics and virtually eliminating distracting glare from both in front and behind.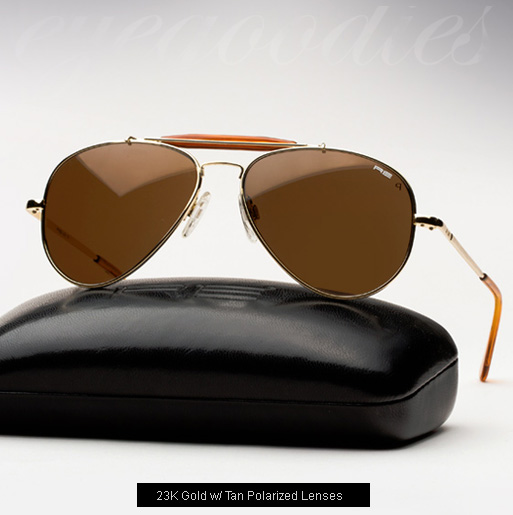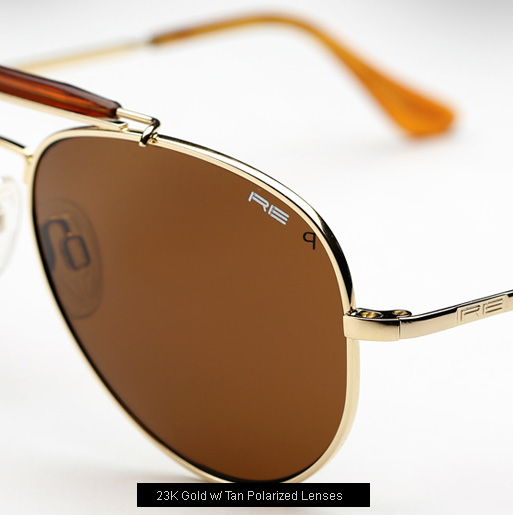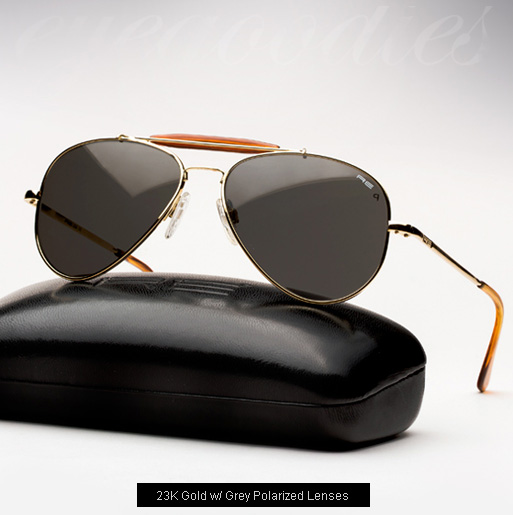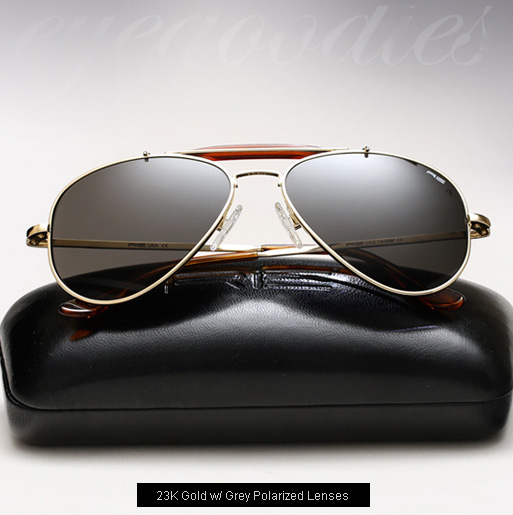 Shop Randolph Engineering Sportsman Sunglasses | Colors Available:
23K Gold, Tan Polarized Lenses >>
23K Gold, Grey Polarized Lenses >>

The P3 was originally designed for use inside submarines and is currently standard issue for submariners in the U.S. Navy.  This retro style offers distinctive looks and  quality.  It is offered here with Cable Temples, whose origin can be traced back to the 1800's; the cable temples wrap around the wearer's ears for a more secure fit.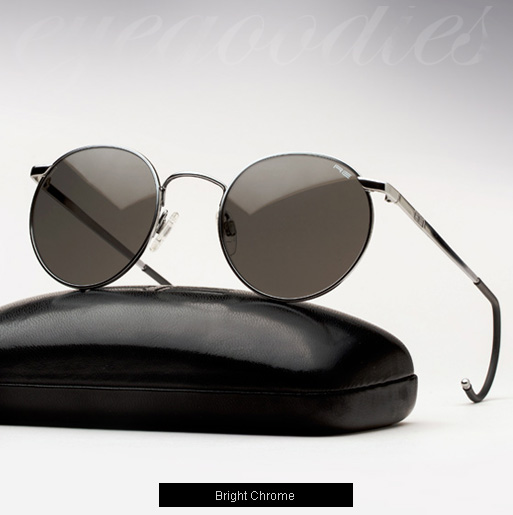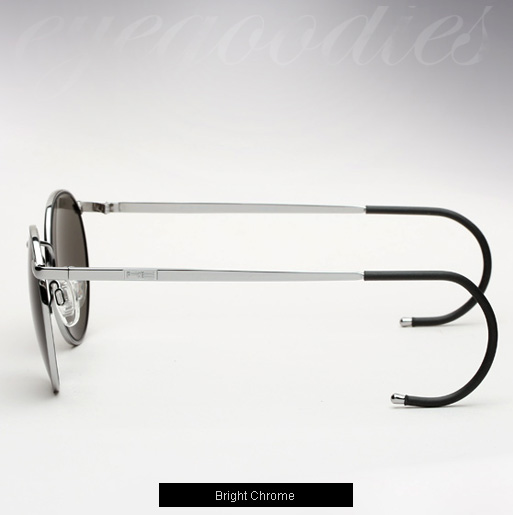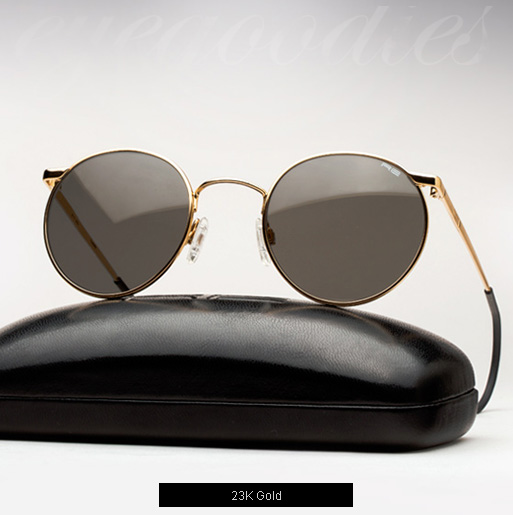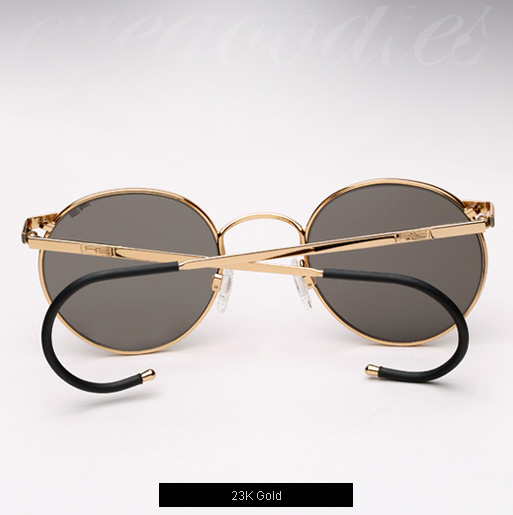 Shop Randolph Engineering P3 Sunglasses | Colors Available:
Bright Chrome, Grey Lenses >>
23K Gold, Grey Lenses >>
A video look inside the world of Randolph Engineering, all without a single word, "The Sound of Sight":
Shop All Randolph Engineering Sunglasses >>