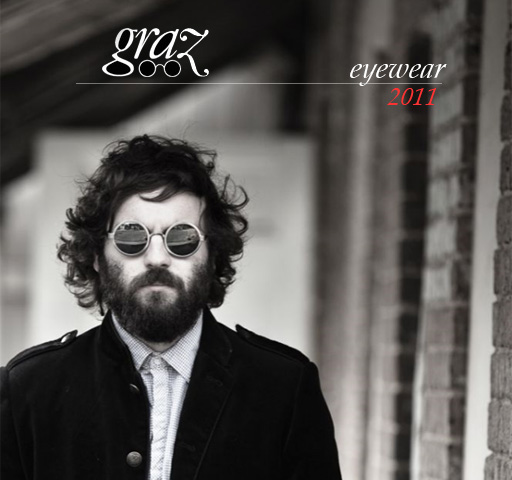 The new 2011 Graz Eyewear collection is now in stock, supply limited.
While Austalian label Graz Eyewear's debut line of sunglasses started in just 2008, make no mistake about it the man behind the self entitled line, Graz Mulcahy, has quite an extensive body of work.  At just 19, Mulcahy launched AM Eyewear before moving on to be Chief Designer of Ksubi Eyewear, and then onto his own line Graz. Some might also recognize the name, as having designed sunglasses and collaborated with the label Chronicles of Never for their 2009-2011 optical collections, as well as collaborated with cult label Monster Children and Australian fashion house ELLERY(which we covered).  Graz has received much deserved praise by both a loyal and ever growing following as well as fashion insiders.  His collection was voted "Best Sunglasses Design of The Year" by Vogue Magazine in 2008. Grazia Magazine called  Graz "King of Accessories for 2009".
Graz eyewear is not about logo's or fly fads.   They are a small label and you can tell the thought that goes into each and every pair, which are seamlessly edgy yet timeless.
Constantly evolving, the new 2011 collection brings several new styles which are an eclectic mix of old-school classics but updated to feel very fresh.   Particularly impressive this season are the unique colors and textures; Aside from the classic tortoise and black, the styles are available in great colors such as: matte black, "Ale", bronze, gold, and "root beer"; and feature metals as well as acetate.