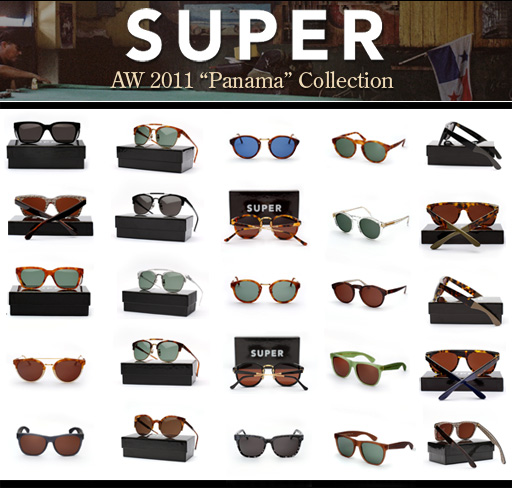 The much anticipated Super AW 2011/2012 Collection is now stock,  supply limited!
"Panamá" flush with history and tradition, sets the stage as the title and inspiration for Retro Super Futures new Autumn Winter 2011/2012 collection.  It "is a breaking point between old and new, the Atlantic and Pacific Ocean, North and South America, a place of trades, commerce, fusion and legends."
This season we see the addition of 5 new shapes as well as inspired new colorways that both celebrate the past and innovate toward the future.
Let us proceed to the roundup: