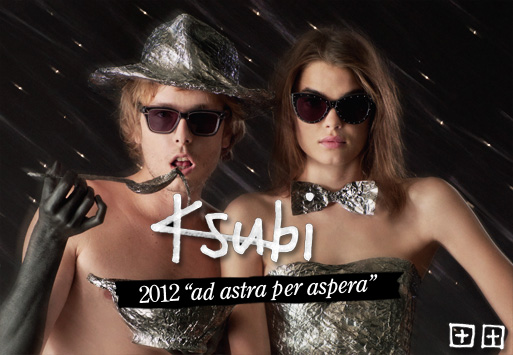 The latest 2012 Ksubi Eyewear collection entitled "Ad Asrtra Per Aspera", is now in stock.
"Ad Astra Per Aspera" (Latin for: from hardships to the stars) is the motto.  Always looking forward, pushing boundaries, and dreaming big, it is fitting that Ksubi chose it as the title for their new collection.
The new range and campaign "is based on paranoid alien obsessed fanatics and their anarchistic lab nerd style". Fashion forward, sophisticated, and very wearable the collection heralds inspiration from the 1950's to the 1990's and beyond.  Everything from cat-eye shapes, to rimless, to outlined frames in translucent acetates, are completely reimagined in true Ksubi form.
The latest look book, shot by Kane Skennar, imaginatively and playfully blends a bit of out of this world crazy with an underlying geek chic sophistication, check it out below.
The Collection: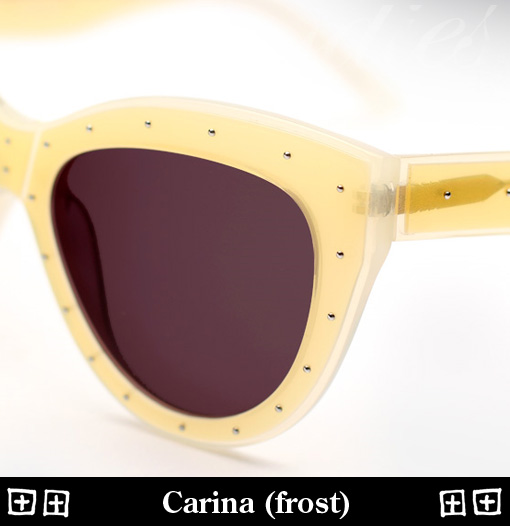 The Carina is one of the standouts from the collection. This stunning frame fits almost all faces extremely well.  It features a unique metal stud detailing, as well as being outlined in a second color acetate, such as black outlined in tortoise, or "butter" outlined in "frost".
SHOP KSUBI CARINA SUNGLASSES  | Colors Available:
Black / Tortoise >>
Butter / Frost >>
Black / Grey >>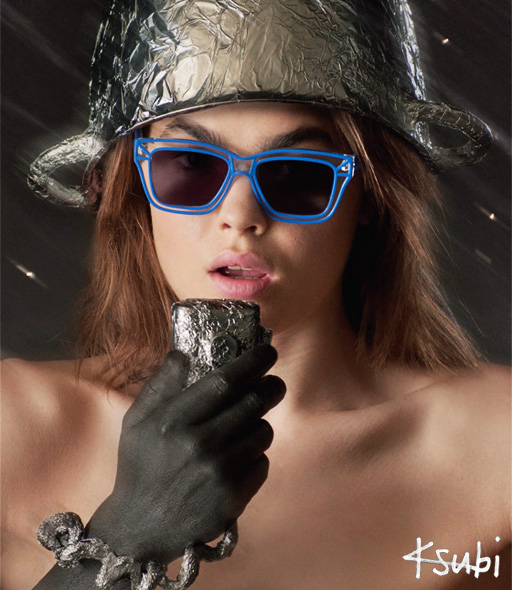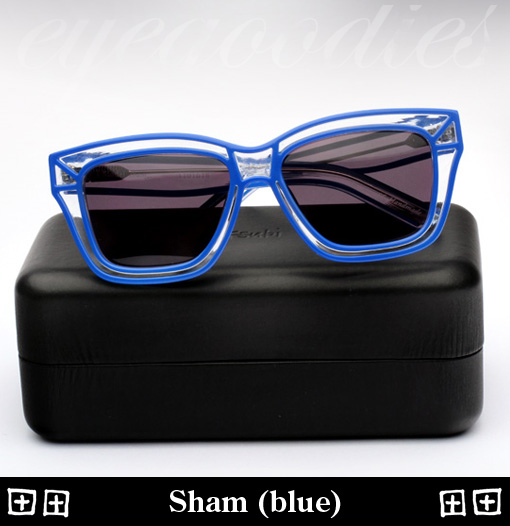 The Ksubi Sham shades, are a scaled down version of one of their most recognizable styles (Skeleton). It's outline is in one color, while being filled with another;  Available in Black,  Blue, and Burgundy.
SHOP KSUBI SHAM SUNGLASSES  | Colors Available:
Black >>
Blue >>
Burgundy >>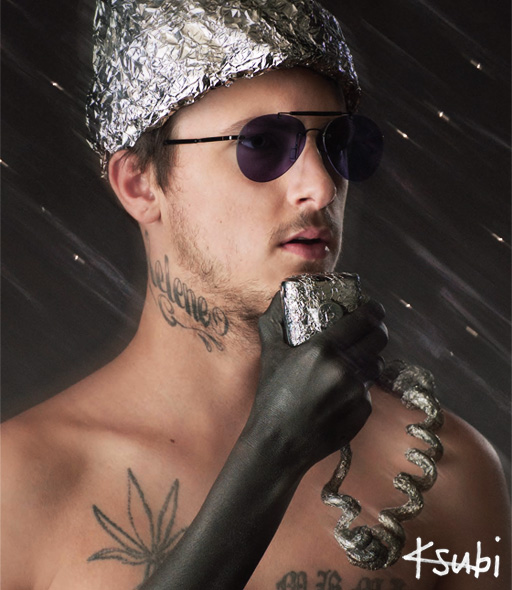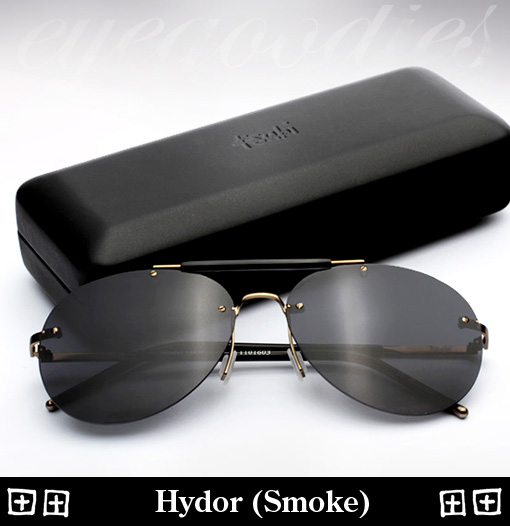 The Hydor is a contemporary completely rimless four piece mount aviator. Available in antique gold (pictured above) as well as black with purple lenses.

SHOP KSUBI HYDOR SUNGLASSES  | Colors Available:
A full framed metallic wayfarer outlined in a complementary trim. The Alulla is offered in 3 great color combos.
SHOP KSUBI ALULLA SUNGLASSES  | Colors Available:
Black >>
Green Khaki >>
Navy >>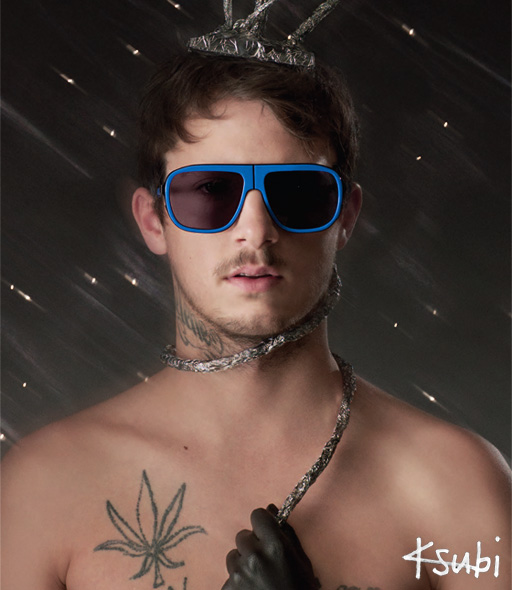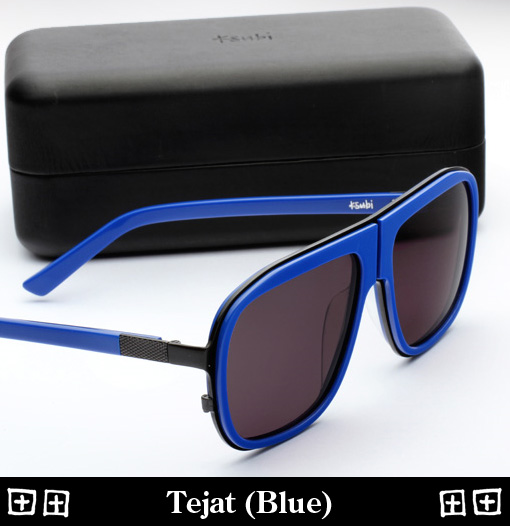 The Tejat is a futuristic early 80's design brought into the 21st century. A combination metal acetate structure, offered in blue with black (pictured above) as well as black with gold .
SHOP KSUBI TEJAT SUNGLASSES  | Colors Available:
Blue / Black >>
Black / Gold >>

The chunky Atik is is now offered in the original desert print above (which is new to this season).
SHOP KSUBI ATIK SUNGLASSES  | Colors Available:
Desert >>
Blue Floral >>
Haze Brown Tortoise >>
Charcoal Tiger >>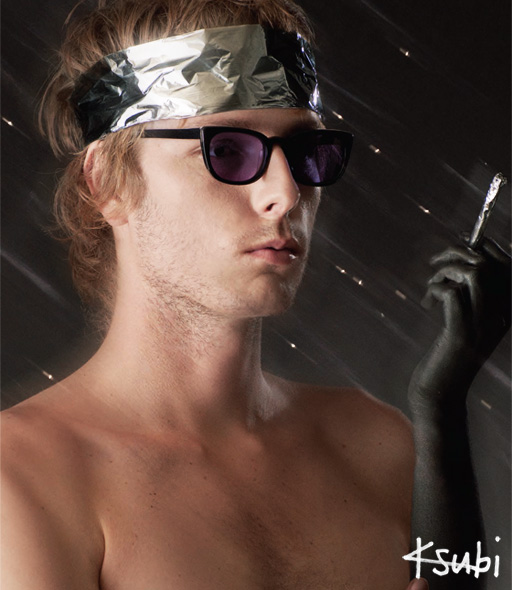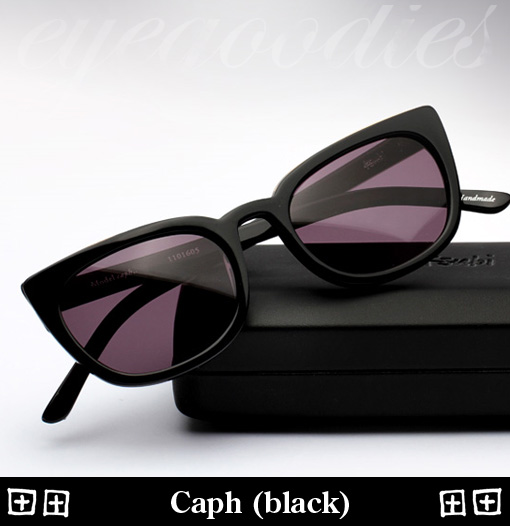 The Ksubi Caph is a slight and slender cat-eye-ish frame with a metal inlay.
SHOP KSUBI CAPH SUNGLASSES  | Colors Available:
Black >>
Black / Purple >>
Desert >>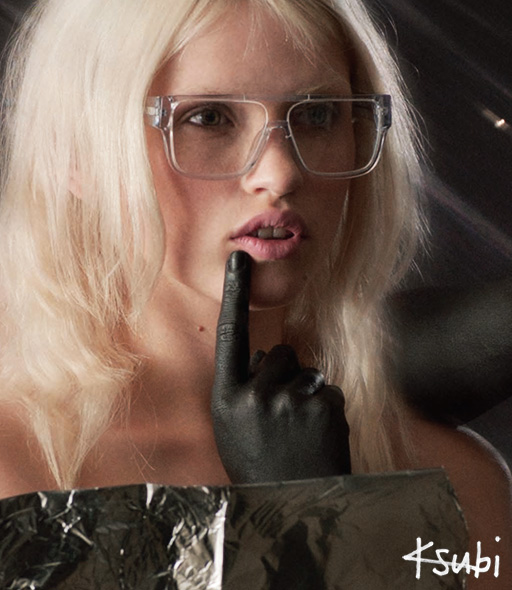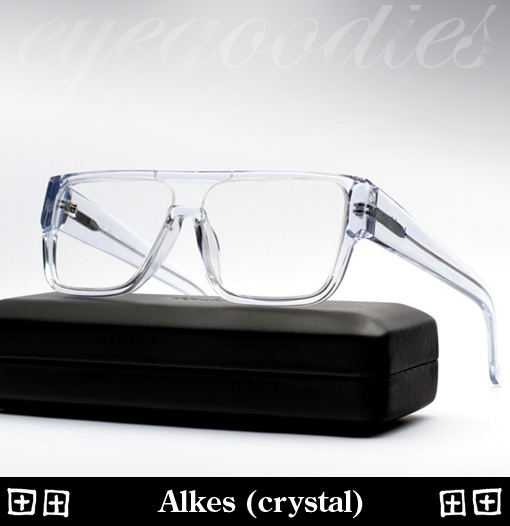 SHOP KSUBI ALKES EYEGLASSES  | Colors Available:
Black >>
Crystal >>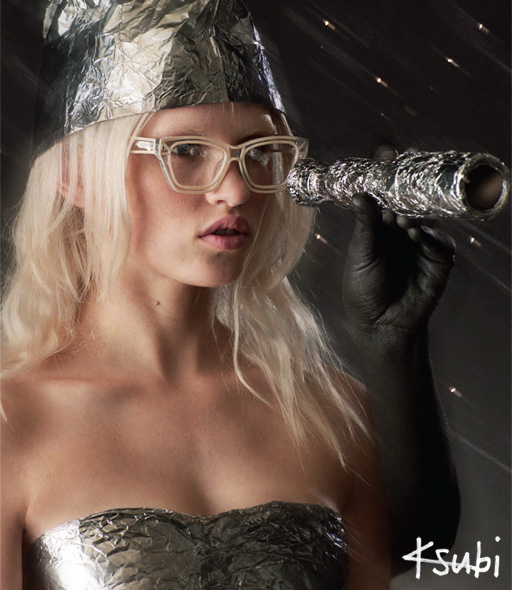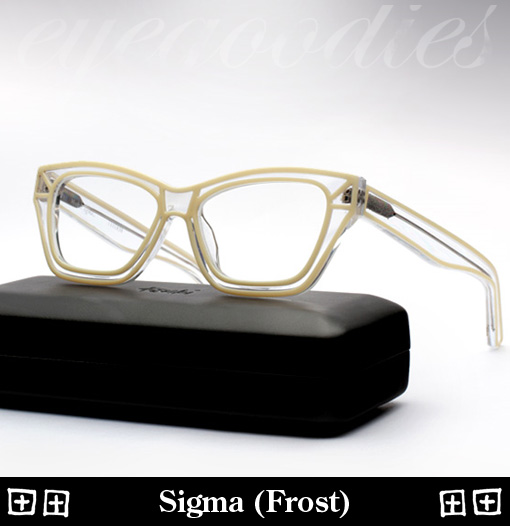 SHOP KSUBI SIGMA EYEGLASSES  | Colors Available:
Frost >>
Black >>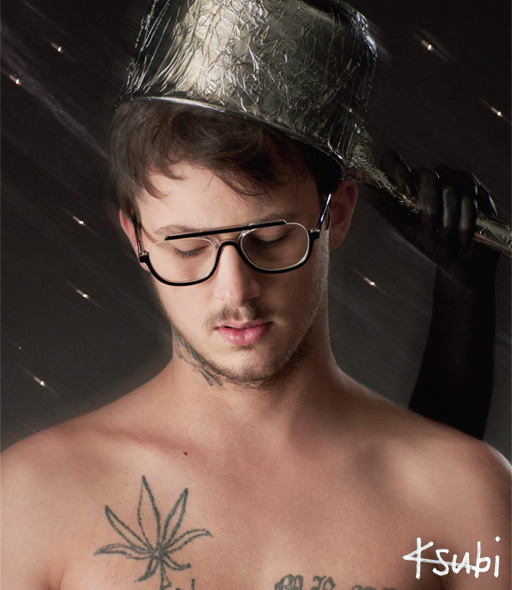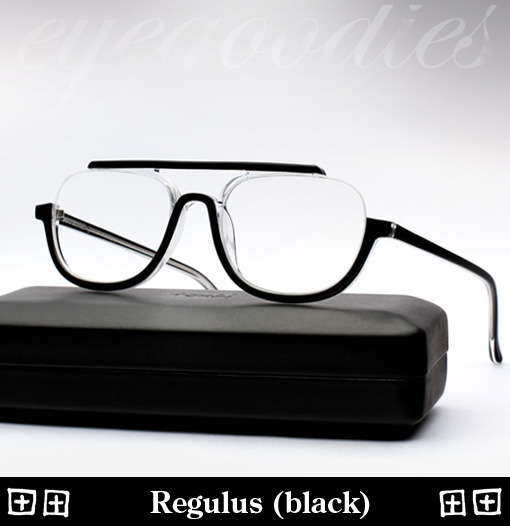 SHOP KSUBI REGULUS EYEGLASSES  | Colors Available:
Black >>