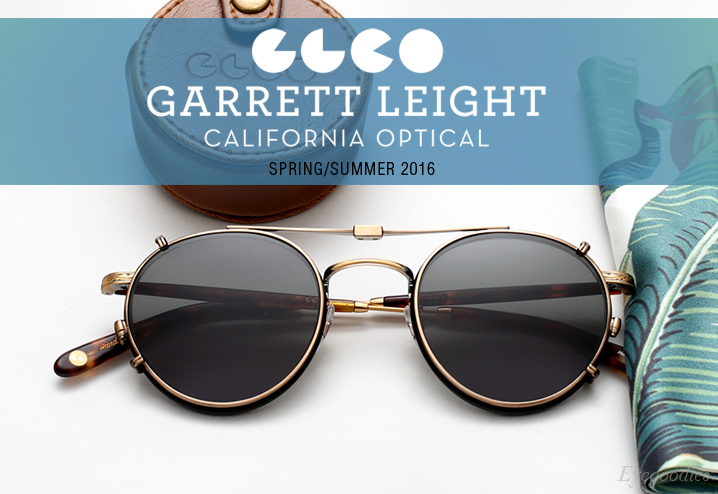 Celebrating five years of laid back California cool designs, Garrett Leight releases his Spring Summer 2016 collection.
This special anniversary season pushes the boundaries in both innovation and design, a culmination of not only everything that came before, but also looks beyond.
Fans of the brand will notice new takes on familiar designs. Such as the Wilson and the Brooks eyeglasses which now sport foldable metal clip-on lenses, rightfully joining Hampton, Kinney, and Milwood. There is also a host of completely new sunglasses and optical frames introduced into the line-up.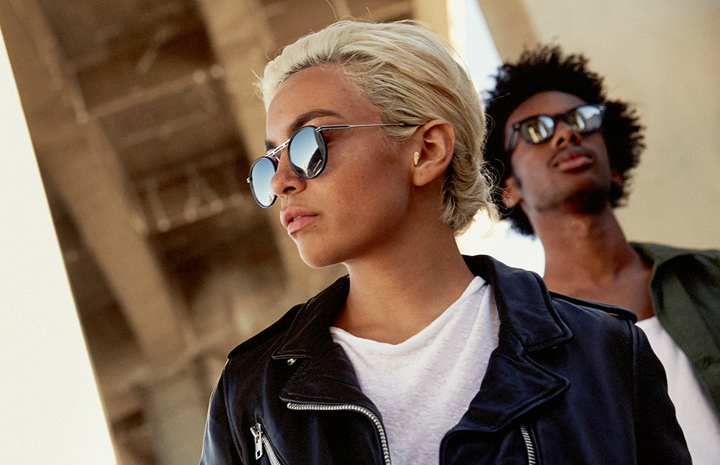 Some of our favorites include, the Cordova with leather wrapped rims, and the Paloma which features inverse Windsor rims. As well as the Warren, clean, well-proportioned, and universally flattering.  The lens highlight has to be the matte mirrors on the new Grayson.
This is definitely the most technical collection to date: leather wrapped metal, detailed metal filigree, multi-tone acetates, inverted Windsor rims, layered and matte mirror lenses, to name a few of the highlights. Of course all this while maintaining the signature classic aesthetic we loved 5 years ago, and we  have only grown more fond of today. Check out all the latest additions below.
The Collection: