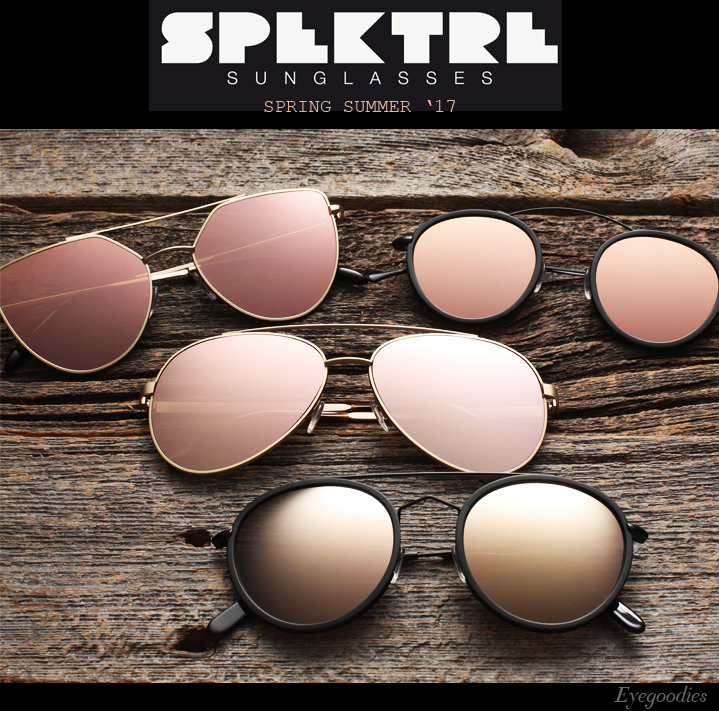 Eyegoodies is proud to welcome Spektre Sunglasses to the site!

Modern, playful, and chic, are just a few of the words that describe Italian eyewear maker Spektre Sunglasses. The truth is, Spektre is all of those things carefully measured in perfect combination.
Founded in 2009, Milan based Spektre has fast become internationally renowned for their fashion forward designs, which blend high fashion and street style seamlessly.  Particularly impressive to us, is how distinct and instantly recognizable each design is; and how even the most experimental sunglass always remains so easily wearable.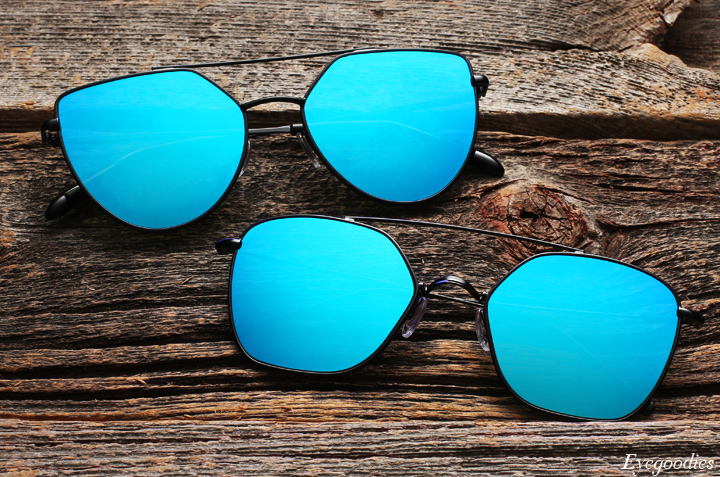 Off Shore Doppio and Dolce Vita models in black w/ blue mirrored flat lenses.
With its special attention to innovation, design, details, materials, and colors, it's no surprise that models and street stylists alike gravitate to the independent brand.  All frames are proudly handmade in Italy, with Spektre overseeing the entire production process.
The new Spring Summer 2017 collection continues in Spektre's tradition of bold, sleek, innovative shapes. Colorways range from black juxtaposed with vibrant blue mirrored flat based lenses, giving way to hues of silver, and this season staple of beautiful rose gold mirror lenses.
Without further delay, check out the new collection, along with some of our core Spektre favorites: