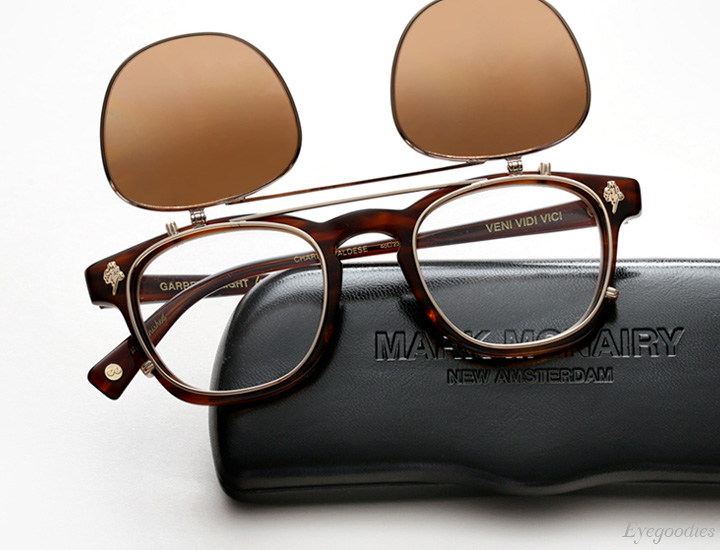 Flipping out for Garrett Leight x Mark McNairy's newest flip-clip collab, the Valdese.
Following the success of past collaborations together, Garrett Leight California Optical and American menswear designer Mark McNairy are back at it, with a fresh limited edition frame for 2017.
Presenting the Valdese, a mid-century military inspired design with a removable flip-up clip. There's distinctive detailing throughout the entire frame, down to the pins — lightning bolt front pins with McNairys signature "TCMB" ("Taking Care of Motherf*cking Business") acronym. Additionally the inner temple bares "Veni Vidi Vici" (Latin for "I came, I saw, I conquered") and "Garrett Leight for Mark McNairy".
Worth emphasizing, the clips not only can flip-up, but can also be easily removed. Allowing it to also be worn as a pure optical frame.
The Valdese is available in three colorways: "Alpha" (Bone), "Bravo" (Grey Crystal), "Charlie" (Brandy Tortoise). Each comes paired with a distinctive gradient mirror clip-on flip lenses.  And to top it off, every frame comes complete with a special edition box, hard clam case, and carrying pouch.
Check it out below: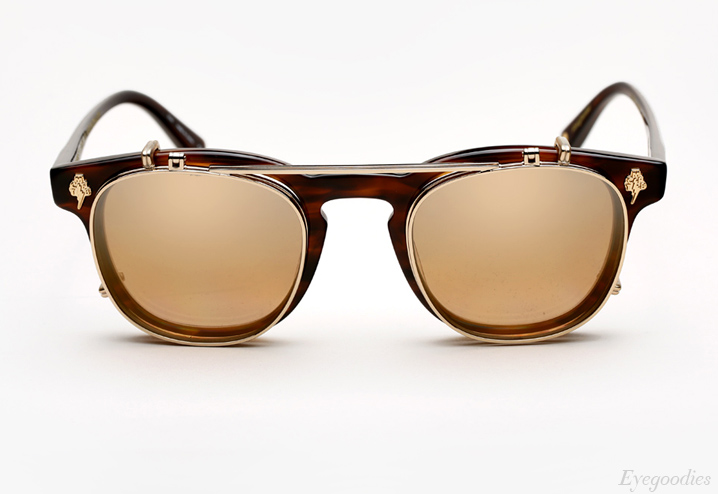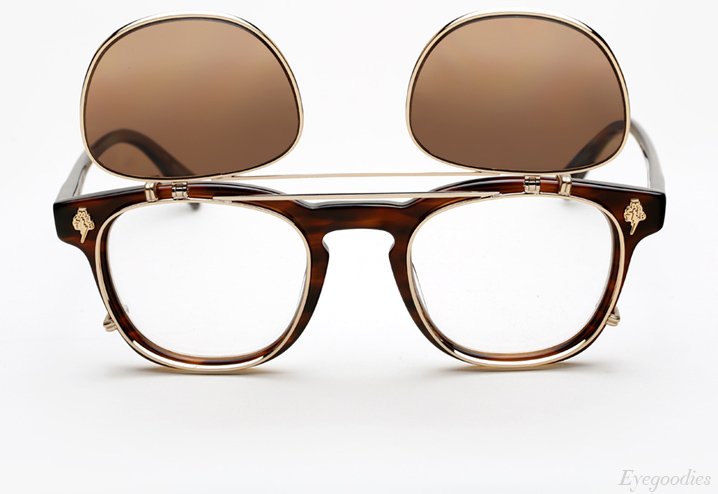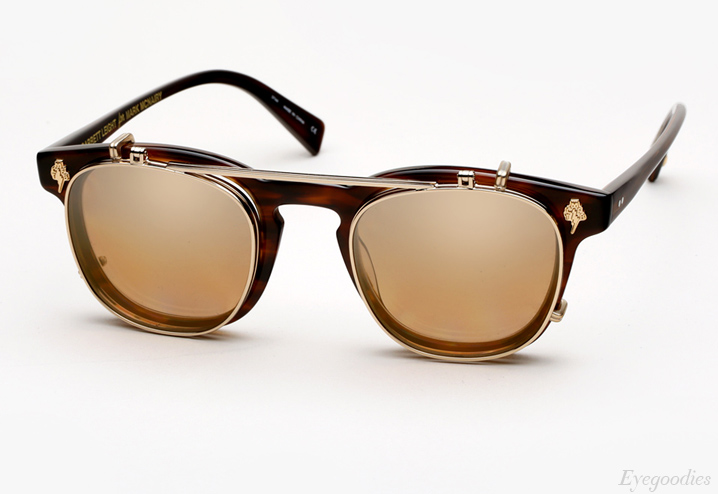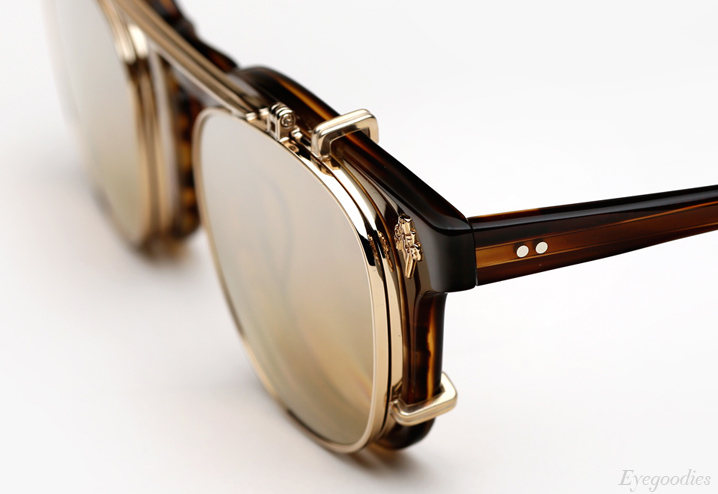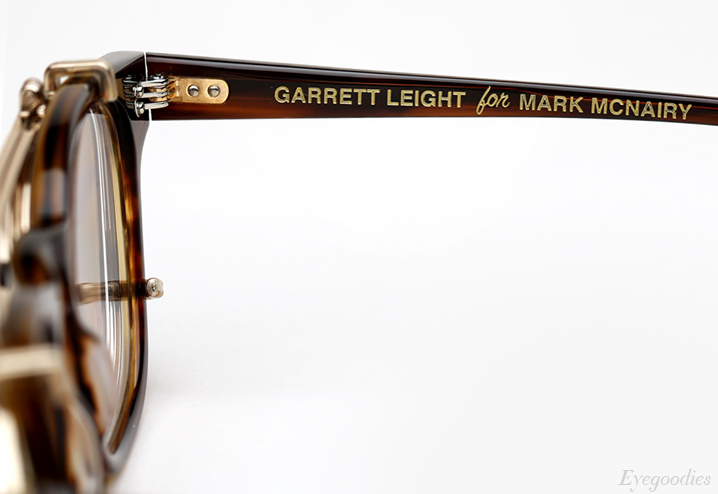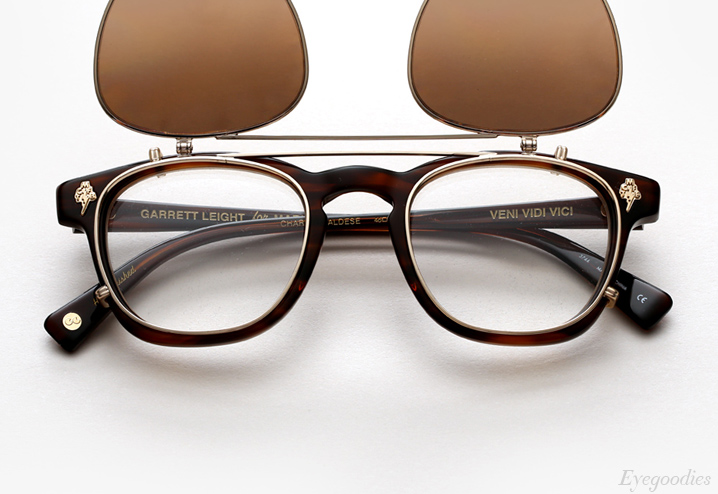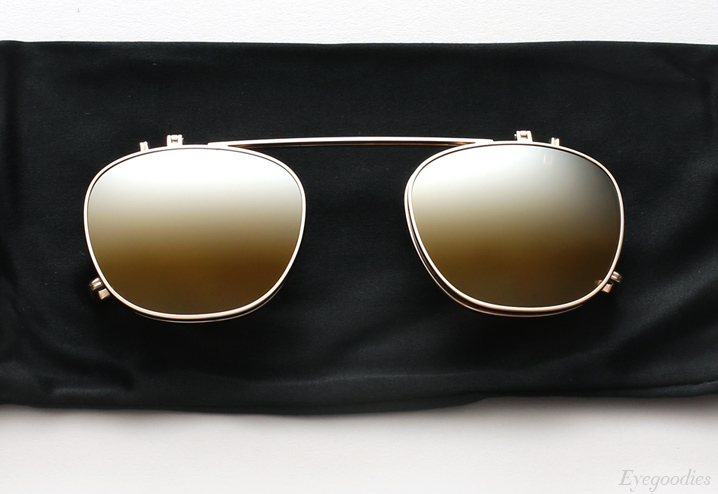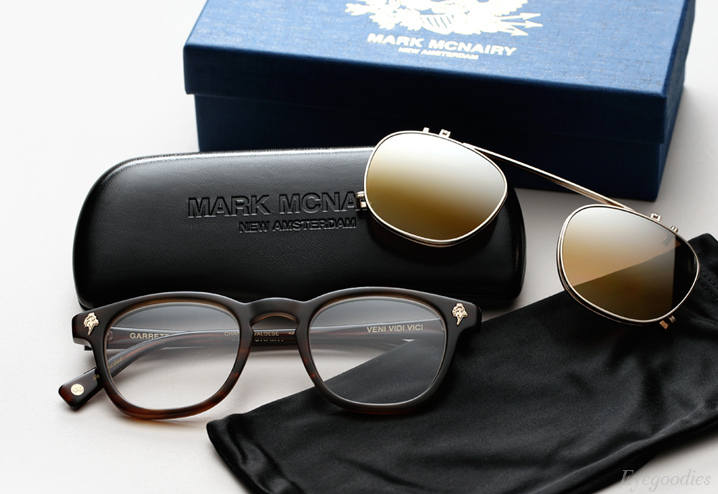 Shop Garrett Leight X Mark McNairy, Valdese – Charlie >>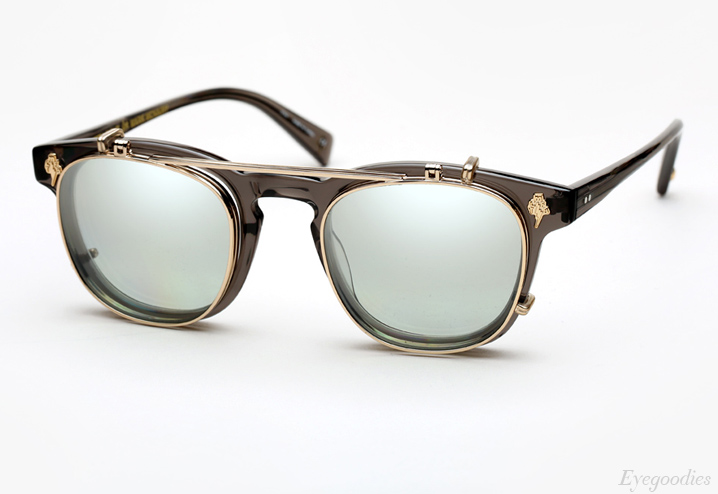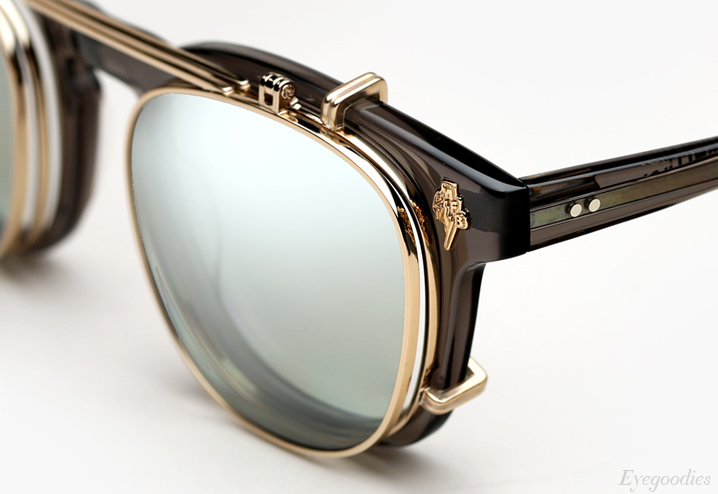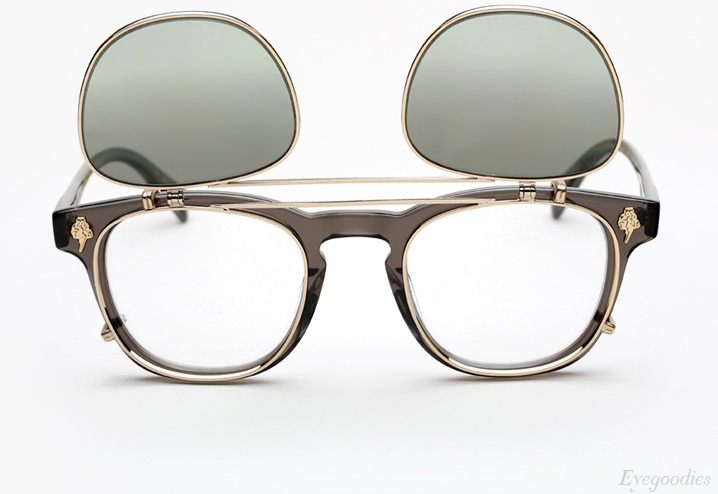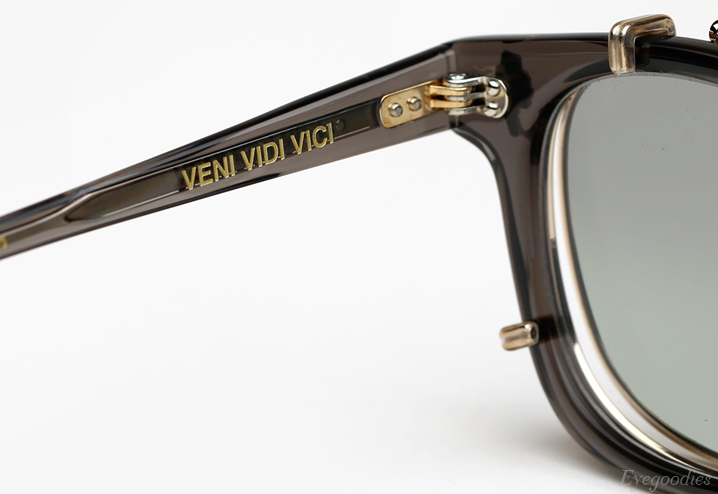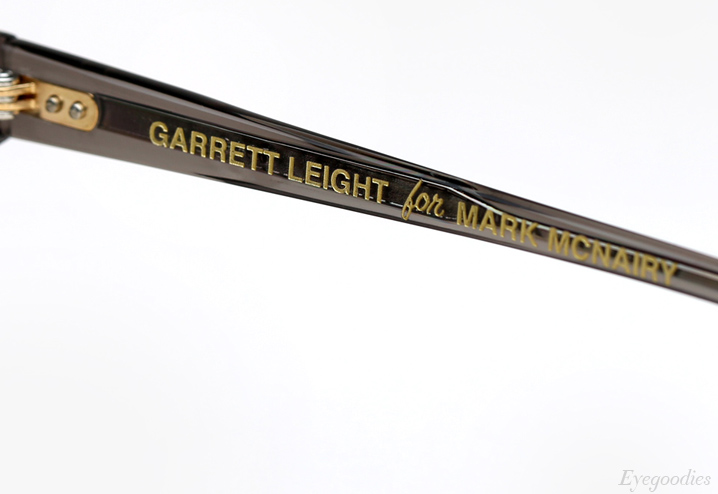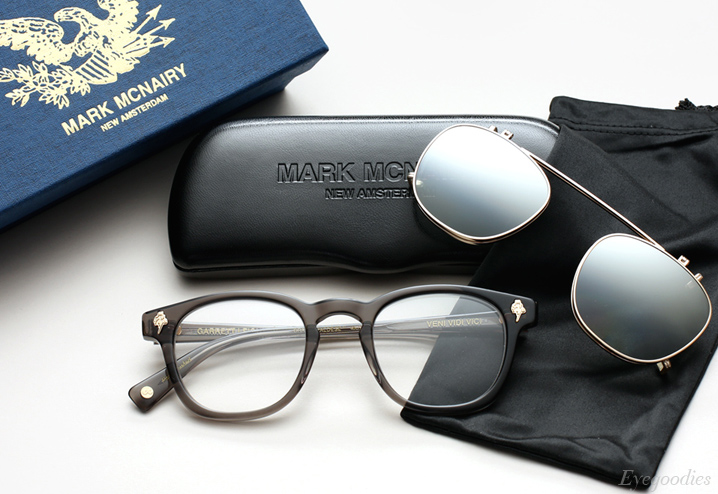 Shop Garrett Leight X Mark McNairy, Valdese – Bravo >>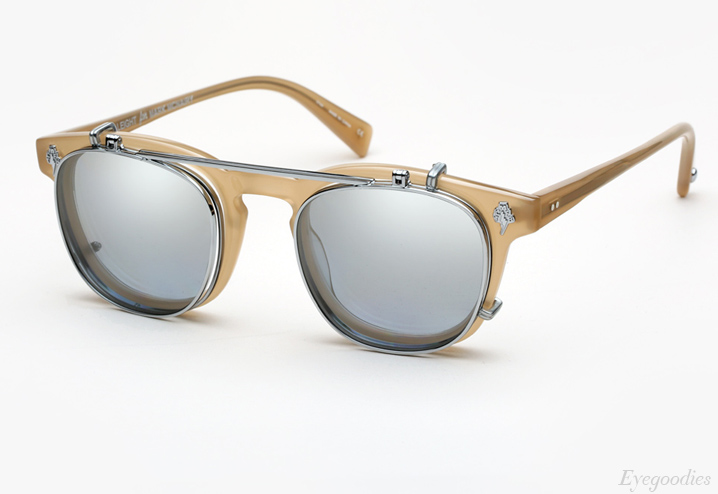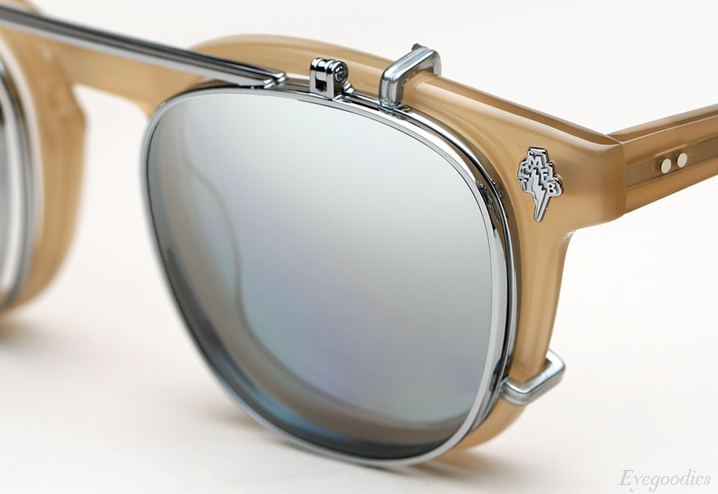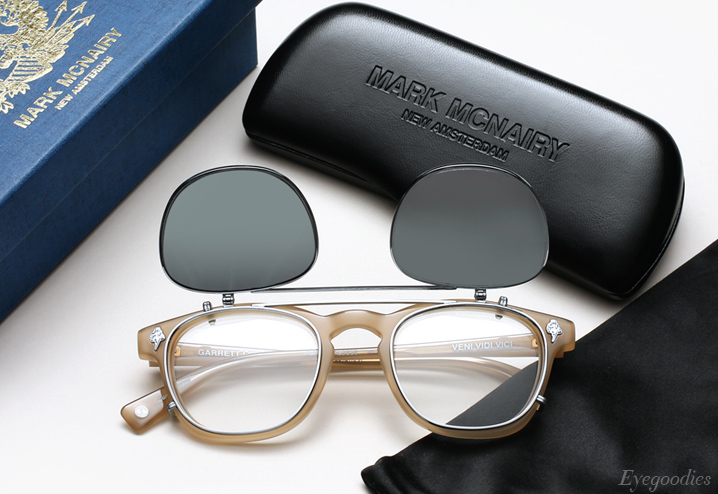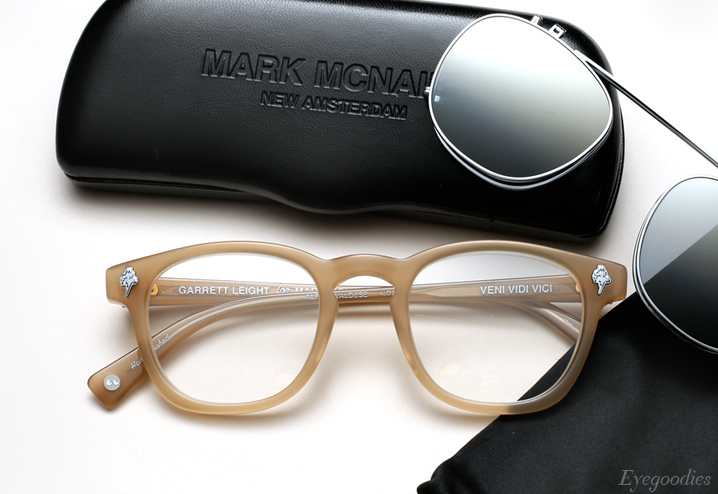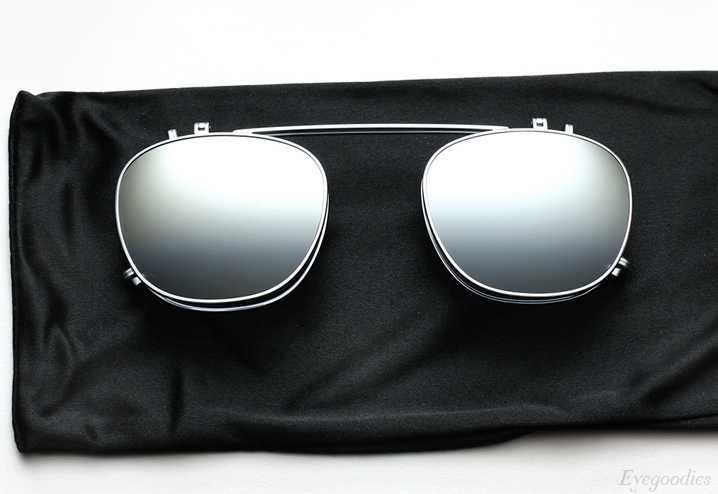 Shop Garrett Leight X Mark McNairy, Valdese – Alpha >>
Shop all Garrett Leight sunglasses >>
Shop all Garrett Leight eyeglasses >>