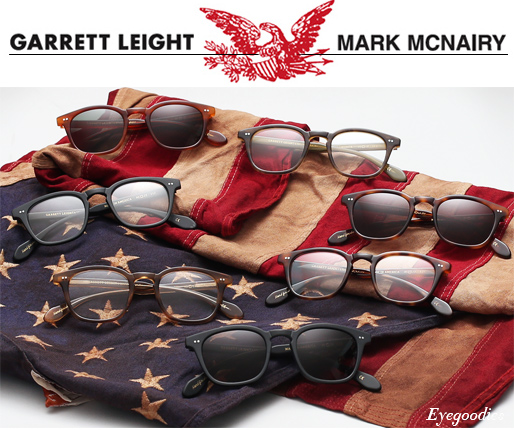 Garrett Leight California Optical joins forces with esteemed American designer Mark McNairy for a limited edition capsule collection for summer 2013: "MADE IN AMERICA".
The frame, simply entitled 'Number 3′, incorporates the best of two worlds — American craftsmanship and premium Japanese acetate.
Available both as a sunglass and an optical frame, the Number 3 is a timeless design which works extremely well on most faces. Handmade in the U.S.A from the finest Japanese acetate, it features a classic key-hole bridge and real riveted hinges for strength and durability.  The frame also comes complete with a special edition box to commemorate the collaboration.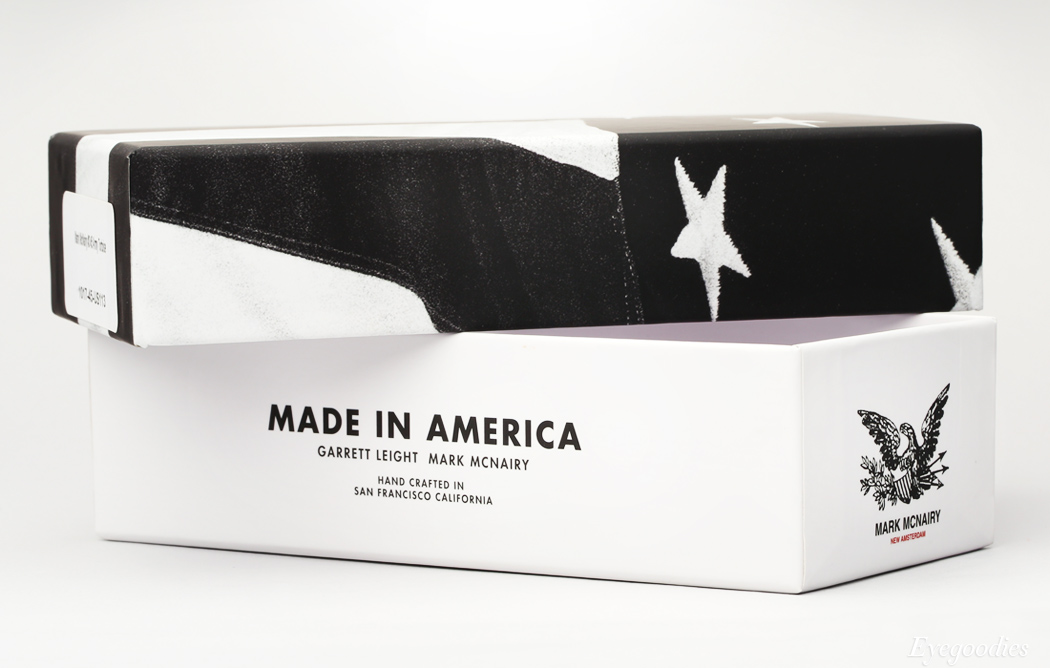 (click image to view larger)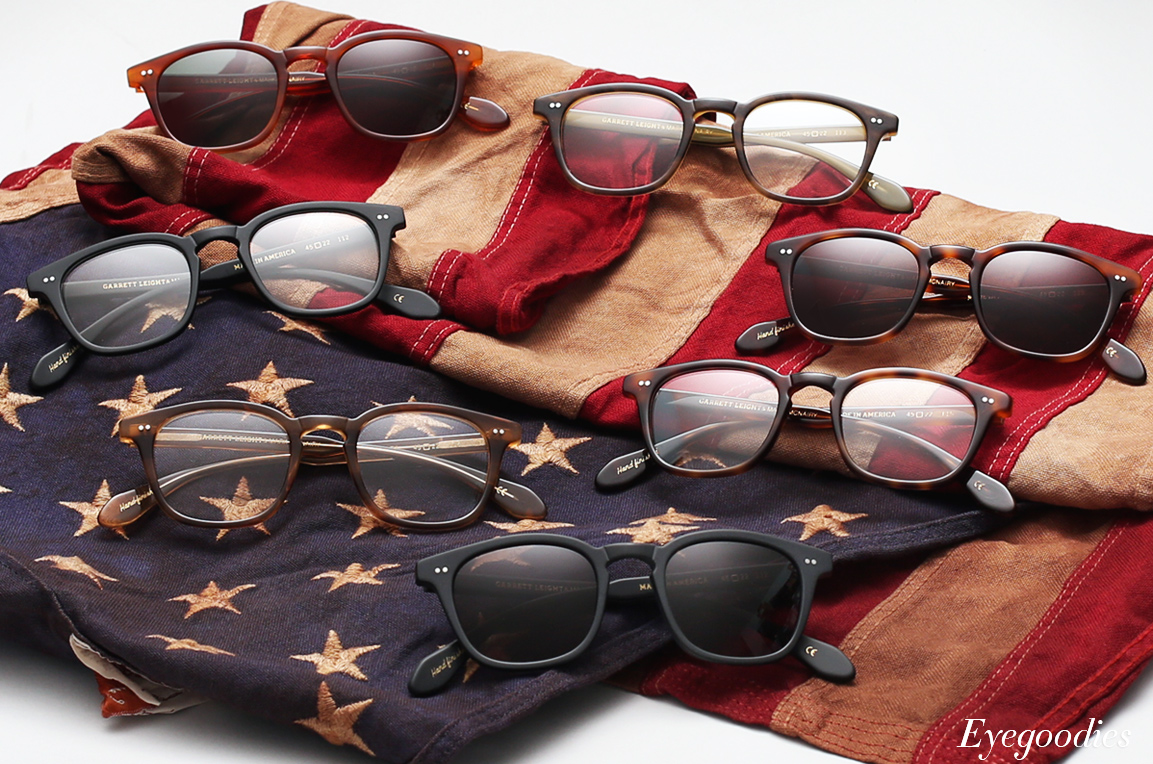 (click image to view larger)
THE COLLECTION:

Shop Garrett Leight X Mark McNairy – Dark Tortoise sunglasses >>
Shop Garrett Leight X Mark McNairy – Matte Black sunglasses >>
Shop Garrett Leight X Mark McNairy – Honey Tortoise sunglasses >>
Shop Garrett Leight X Mark McNairy – Army Tortoise eyeglasses >>
Shop Garrett Leight X Mark McNairy – Dark Tortoise eyeglasses >>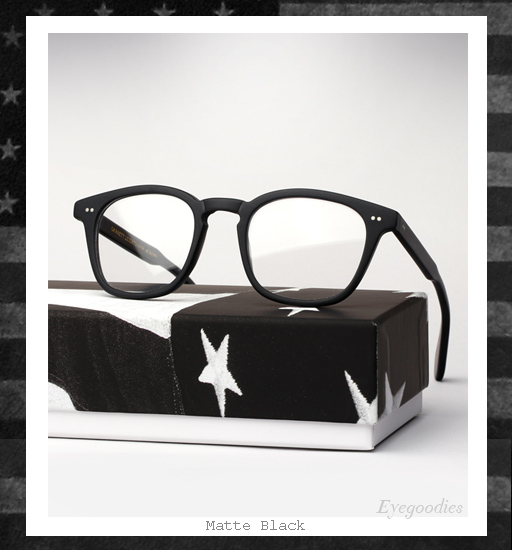 Shop Garrett Leight X Mark McNairy – Matte Black eyeglasses >>
Shop Garrett Leight X Mark McNairy – Light Tortoise eyeglasses >>
Shop All Garrett Leight Sunglasses >>
Shop All Garrett Leight Eyeglasses >>