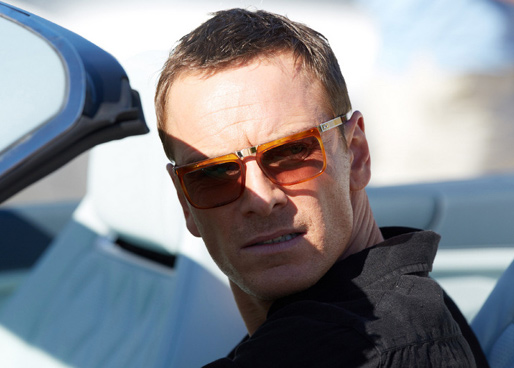 The Counselor wears Cutler and Gross 1057 sunglasses.
"The Counselor", from acclaimed director Ridley Scott, hit theaters this past Friday with an extensive all-star cast, including: Michael Fassbender, Brad Pitt, Javier Bardem, Cameron Diaz, and Penélope Cruz.
We couldn't help but take notice of the shades worn by Fassbender (counselor), who wears the distinctive Cutler and Gross 1057 sunglasses in the 'Honey Tortoise' color.
The 1057 model is part of Cutler and Gross' "Hong Kong Motorcycle Club", a premium and exclusive men's collection.  Inspired by 1960's French policemen, the sunglasses feature straight temples designed to comfortably contour the wearer's head and also fit neatly while wearing a motorcycle helmet.  The 1057 radiate power, style and unquestionable quality.
Available right here at Eyegoodies.com: