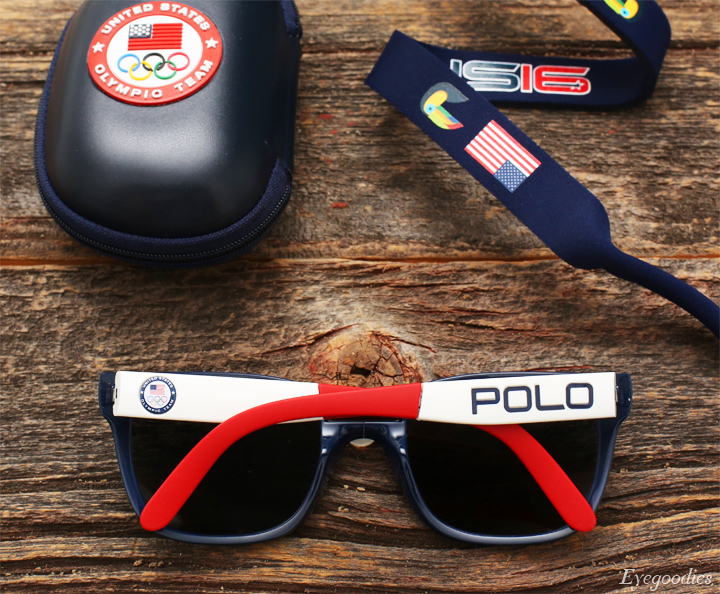 Celebrate the spirit of American sportsmanship with Polo's limited-edition folding 4111 sunglasses.
Polo Ralph Lauren, who has been redefining classic American style since its inception, pays tribute to the 2016 Rio Olympic Games with a new special edition release.
Sporty with old-school appeal, the "4111 Olympic" is a timeless shape fittingly done-up in a striking combination of red, white, and blue. Each temple, both inner and outer boldly displays U.S. pride with a unique tribute. For added cool points, the frame neatly folds down into a pocket size case for easy transport and storage. Additionally each pair comes with a specially designed removable sunglass croakie.
Supply is limited on these, with only a few pairs available, once gone that's it.
Check it out below: