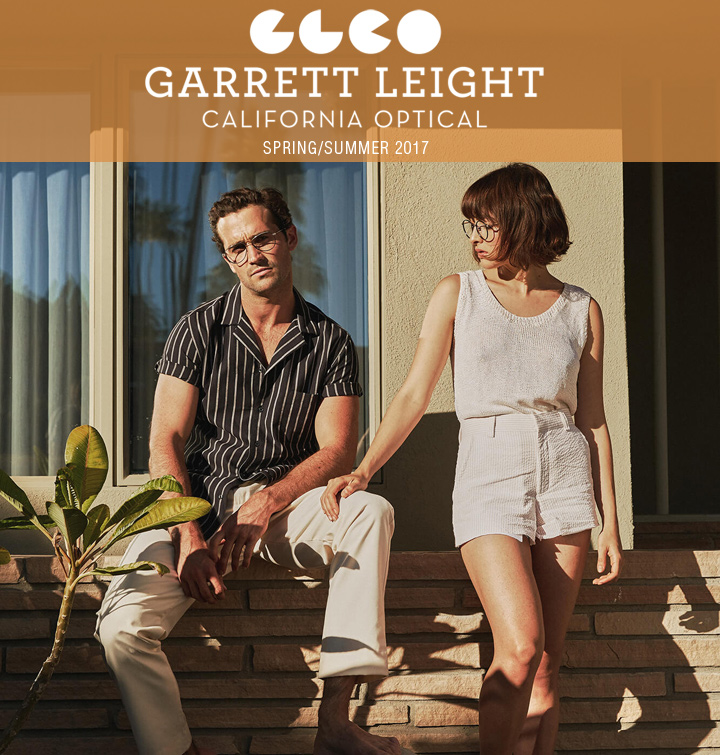 The Garrett Leight Spring Summer 2017 collection is one of the most expansive and technical to date. The range explores new shapes, finishes, and textures influenced by the American Southwest – all while maintaining that signature classic, clean, California-cool aesthetic we can't get enough of.
"Natural palettes of soft pastels resemble desert landscapes and the hypnotic minimalism of California artist James Turrell's experiments in light and space are reflected in our creations." 
Encompassing both sun and optical frames, the collection features completely new shapes such as: the Canal, a squared off aviator with inverse windsor rims and color filled inlays. The Seville, a rounded sunglass with Sapphire gradient semi-flat lenses.  As well as the Linnie optical with its coin edge filigree.
However the highlights for us are the refreshed classics.  The Van Buren and Kinney reimagined with metal and acetate combinations, adding a new level of depth and richness to the designs.  Semi-flat lenses, lenses in earth tones,deep gradients, and metallic layered mirror finishes brings an assortment of new color and reflection.