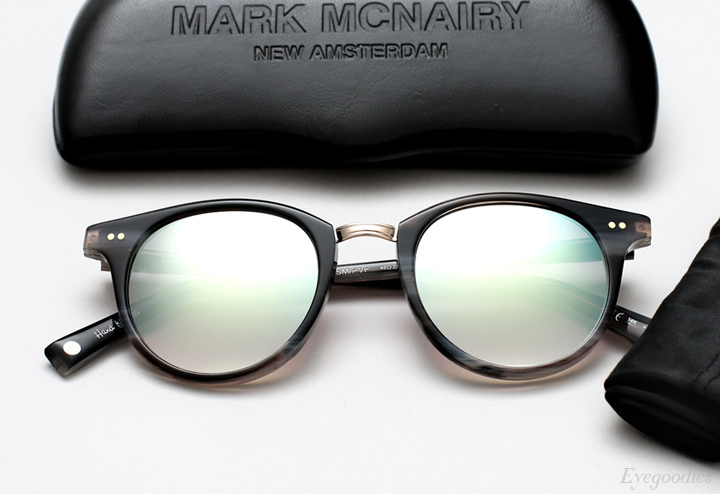 Coming off the success of their previous pairing, Garrett Leight California Optical and esteemed American designer Mark Mcnairy are back with a new limited edition collaborative frame for Spring/Summer 2015.
Available as both a sunglass and eyeglass, the "Pinehurst" is a classic unisex round shape. Distinctive features include inlaid metal surrounding each lens, as well as a metal bridge with filigree detailing to lend a vintage touch. Additionally it features 5-barrell hinges for strength and durability.
Garrett Leight describes the design as:
"Reminiscent of 1980's England, but meshed with a modern New York sensibility".
Some cool subtle touches include: "Veni Vidi Vici" (Latin for: I came,I saw, I conquered") on the inner left temple. As well as McNairy's signature "TCMB"(Taking Care of Mother #&@%-ing Business) on the inner temple tip and behind the bridge.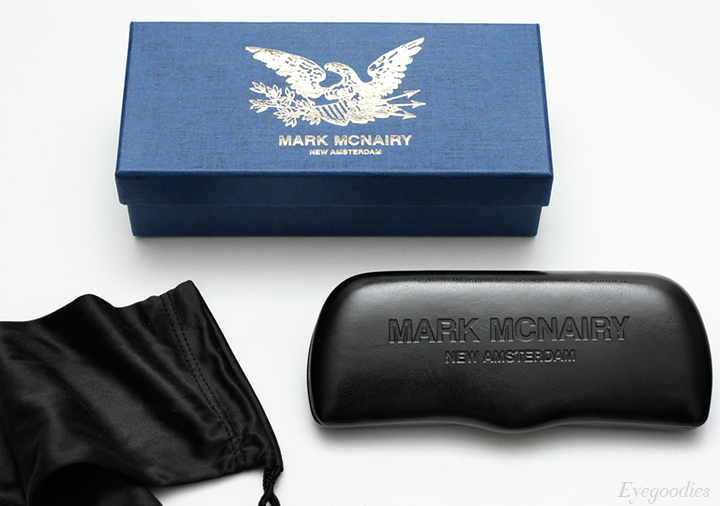 It is available in three unique colorways: Storm, Demi Tortoise, and Navy. Also worth noting, each frame comes complete with a special edition box, hard clam case, and carrying pouch to commemorate the collaboration.
Check it out below: