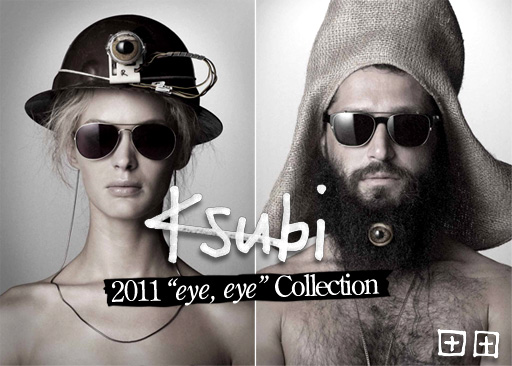 Ksubi 2011 eyewear "eye, eye" collection is now in stock.

The Ksubi 2011 "all seeing" eyewear range, appropriately titled "eye, eye", gives us a variety of raw yet surprisingly refined and complex pieces.  The collection, made up of eleven sunglasses and seven optical models, modernizes post war shapes effortlessly.  Some unique elements from the range include metal mesh, welded clip-on's, eyeglass chains, unique acetates, as well finishes such as antique gold or silver.
The "eye, eye" look book featured below perfectly captures the essence of the line; part "end of days raw", sophisticated, fashion forward, and very wearable.
Featured Items from the Collection:
SHOP: Ksubi Antlia (Black with Antique Gold) Sunglasses >>
SHOP: Ksubi Columba (Gold / Grey) Sunglasses >>
Also Available in:  Gold / Purple >>

SHOP: Ksubi Elnath  (Antique Gold) Sunglasses >>
SHOP: Ksubi Marfik (black) Sunglasses >>
Also Available in:
White >>
Gold >>

SHOP: Ksubi Cetus  (Black) Sunglasses >>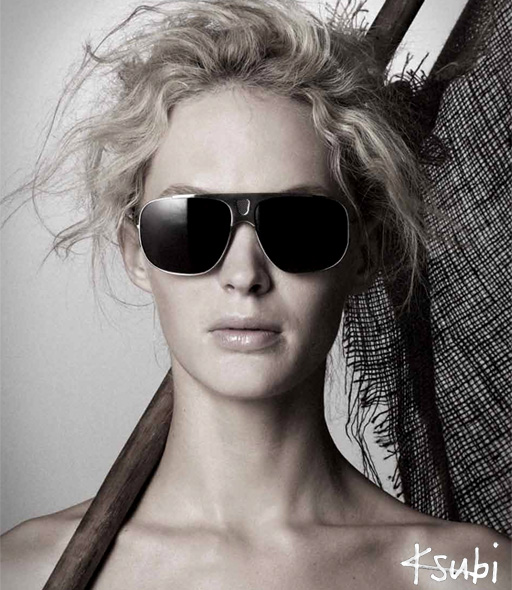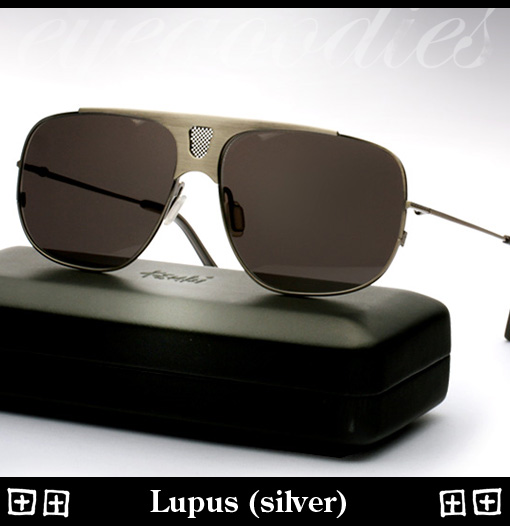 SHOP: Ksubi Lupus  (Antique Silver) Sunglasses >>
SHOP: Ksubi Atik (Blue Floral) Sunglasses >>
Also Available in:
Haze Tortoise >>
Charcoal Tiger >>

SHOP: Ksubi Theta Oph (Black) Eyeglasses >>
Also Available in:  Charcoal Tiger >>

SHOP: Ksubi Al Nair (Leopard Tortoise) Eyeglasses >>
SHOP: Ksubi Delphinus (Black) Eyeglasses >>
SHOP: Ksubi Phact (Black) Eyeglasses >>
SHOP: Ksubi Matar (Blue Floral) Eyeglasses >>
SHOP: Ksubi Algol (Navy) Eyeglasses >>
SHOP ALL KSUBI SUNGLASSES >>
SHOP ALL KSUBI EYEGLASSES >>