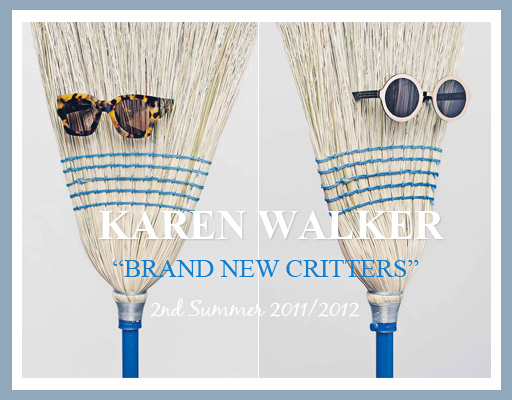 While it might be getting a bit chilly here in the US, things are just starting to heat up in the land down under. The perfect time for, New Zealand based, Karen Walker's "2nd Summer" 2011/2012 Collection.
Called "Brand New Critters", the collection imaginatively blends a fun flirty playfulness with glamour seamlessly.  There are bold shapes and unique eye-catching colors, as well as throwbacks to some all time favorites, such as Number Two and Super Duper Strength but this time in "Crazy Tortoise".
Quirkily replacing brooms and mops for models in their latest campaign, you are sure to find a "Critter" which will clean up your look in a flash.  Check them out below.
The Collection: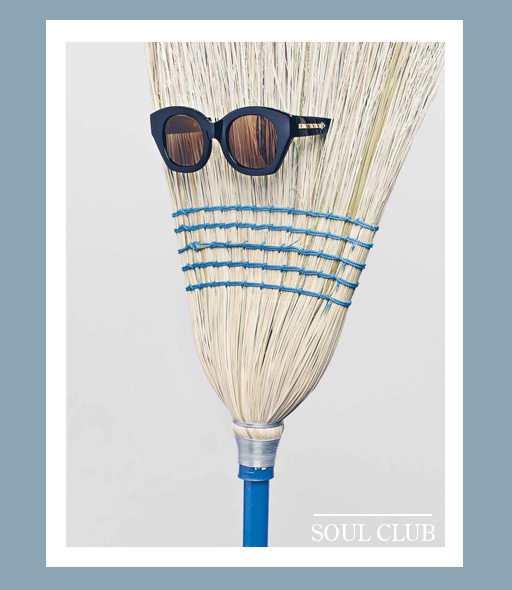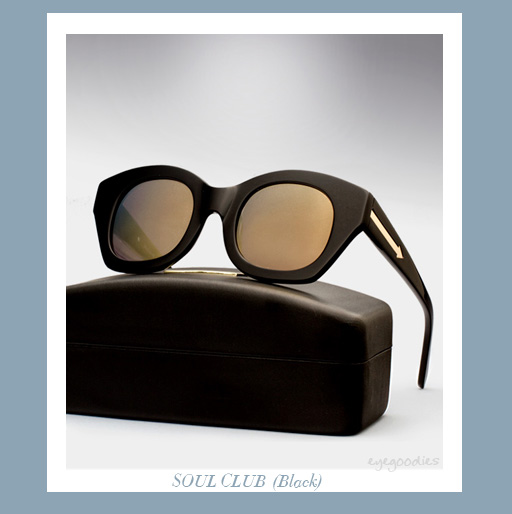 SHOP: Karen Walker Soul Club (Black) Sunglasses >>
SHOP: Karen Walker Soul Club (Orange/Cream) Sunglasses >>
SHOP: Karen Walker Soul Club (Wood/Yellow) Sunglasses >>
SHOP: Karen Walker Super Duper Strength (Tortoise) Sunglasses >>
SHOP: Karen Walker Keep The Faith (Gold) Sunglasses >>
SHOP: Karen Walker Never Say Never (Black/Gold) Sunglasses >>
SHOP: Karen Walker Va Va (Black/Gold) Sunglasses >>
SHOP: Karen Walker Betty (Black) Sunglasses >>
SHOP: Karen Walker Fight On (Wood/Yellow) Sunglasses >>
SHOP: Karen Walker Fight On (Fluro Orange) Sunglasses >>
SHOP: Karen Walker Number Two (Tortoise) Sunglasses >>
SHOP ALL KAREN WALKER SUNGLASSES >>