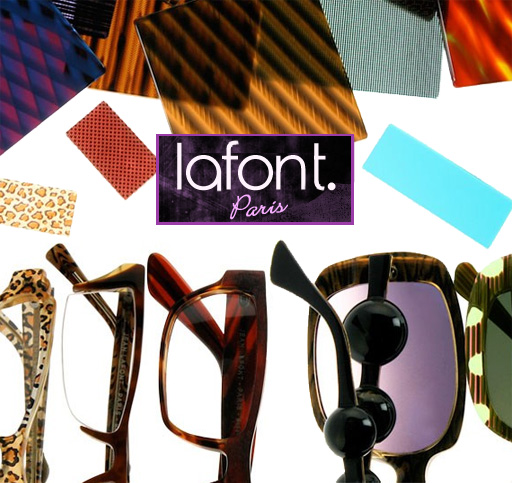 Always drawn to unique exciting design and well crafted brands, Eyegoodies extremely proud to welcome in the Lafont eyewear collection.
Lafont, a company and tradition which began in France in the 1930's, embodies the same core principles now as it did way back then: extraordinary craftsmanship and timeless eye-catching design with the spirit and heart of Paris. The Lafont collection, all handmade in Paris France are truly works of art. The unique designs comprising a variety of color combinations, patterns, textures, and materials are simply like no other, each radiating with personality.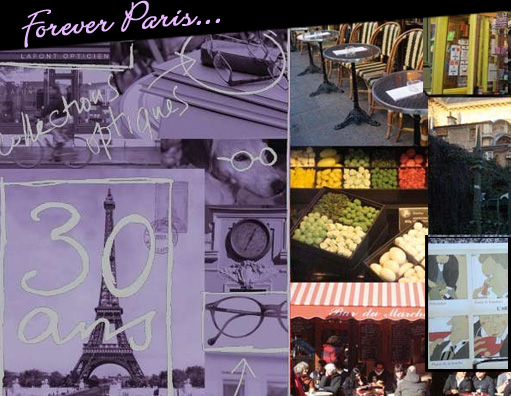 The design and craftsmanship and even the essence of the brand can be best be described, and as they term it, "forever Paris".
Lafont writes in regard to Paris: "a constant source of inspiration, a way of living, a city deeply related to our identity… Architecture, art gallery, museum, going out, feel the city, Paris is a constant source of inspiration for more than 30 years".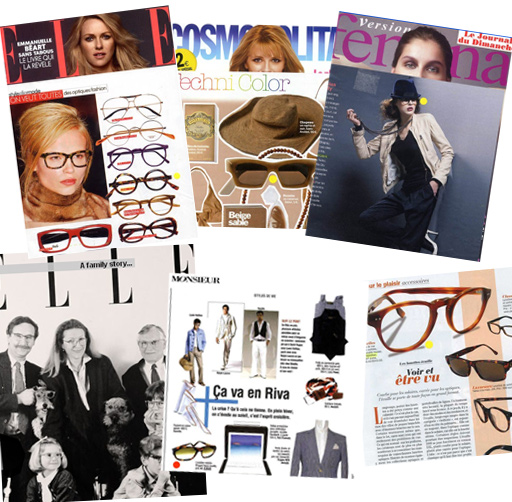 Since its beginning Lafont has deservingly earned countless editorial praise and has continually graced the pages of magazines such as Elle, Vogue, Cosmopolitan, 20/20, Monsieur, just to name a few.
Ok so enough build up.. its time to get into the collection with some of our favorite pieces.
Some of our favorite Lafont eyeglasses :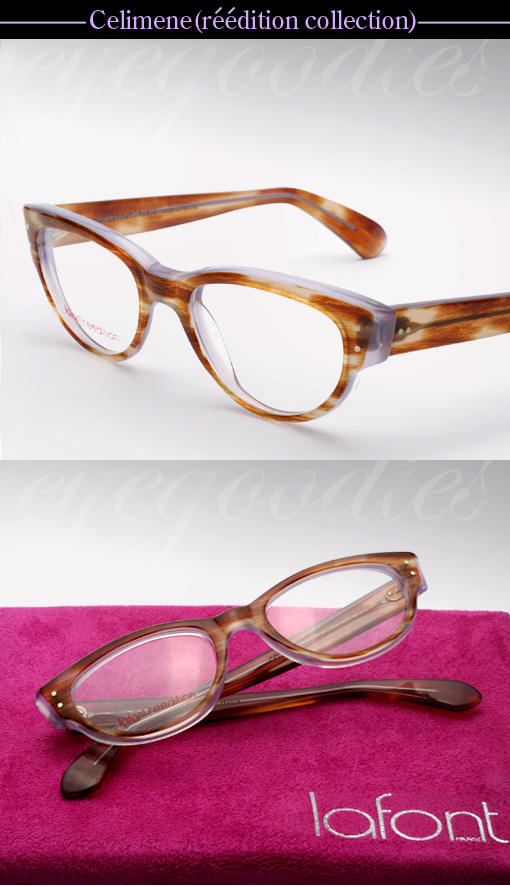 Lafont Celimene eyeglasses, part of the Lafont Reedition collection, with it's cat-eye shape gives off a subtle 50's retro vibe. Pictured above in havana with light lavender accents, simply gorgeous.
Shop Lafont Celimene eyeglasses >>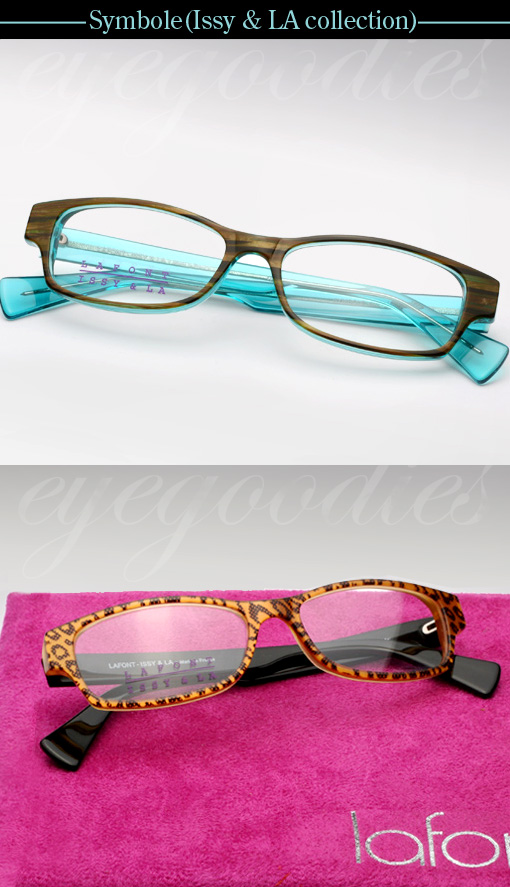 Lafont Symbole eyeglasses, part of the Issy & LA collection, is a classic frame shape that lets the color do all the talking. Available in the feminine havana stripe with aqua blue, and also the bold leopard print with black.
Shop Lafont Symbole eyeglasses >>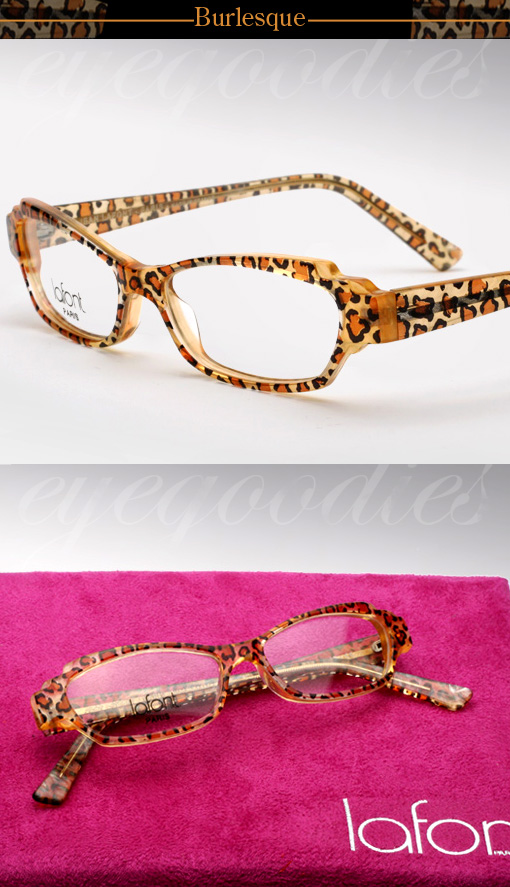 Lafont Burlesque eyeglasses, part of the Paris collection, is a funky retro styled frame featuring their signature trademark leopard print.
Shop Lafont Burlesque eyeglasses >>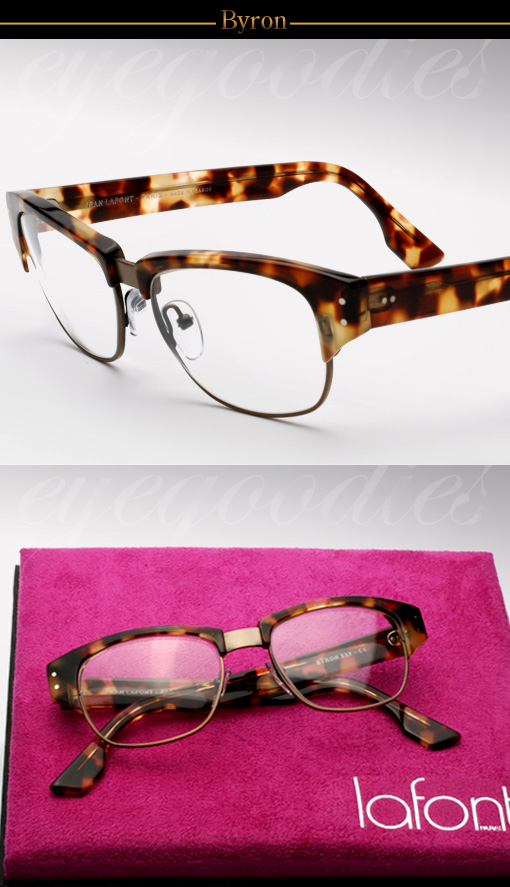 Lafont Byron eyeglasses, part of the Paris collection, offers a classic look for both men and women and works great with transition lenses. Also available as a sunglass.
Shop Lafont Byron Eyeglasses >>
Some of our favorite Lafont sunglasses :

Shop Lafont Jamique sunglasses >>
Shop Lafont Bolero sunglasses >>
Lafont, known for their animal prints, shows us two extra glamourous styles. The Lafont Jamique and Bolero sunglasses feature a subtle snake skin print that glints as the light hits it, creating an ultra chic look.