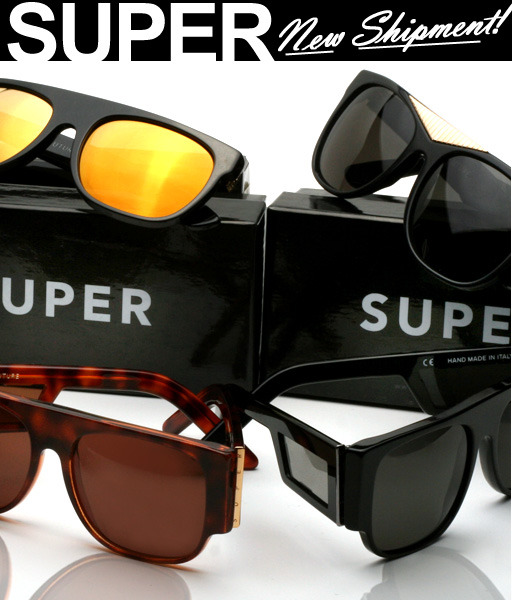 The new Super sunglasses shipment has finally arrived.
On top of the restocks, we are proud to get in a few new pieces along with some distinct rarities. As usual all supplies limited, so get it while you can.
Heres the break down: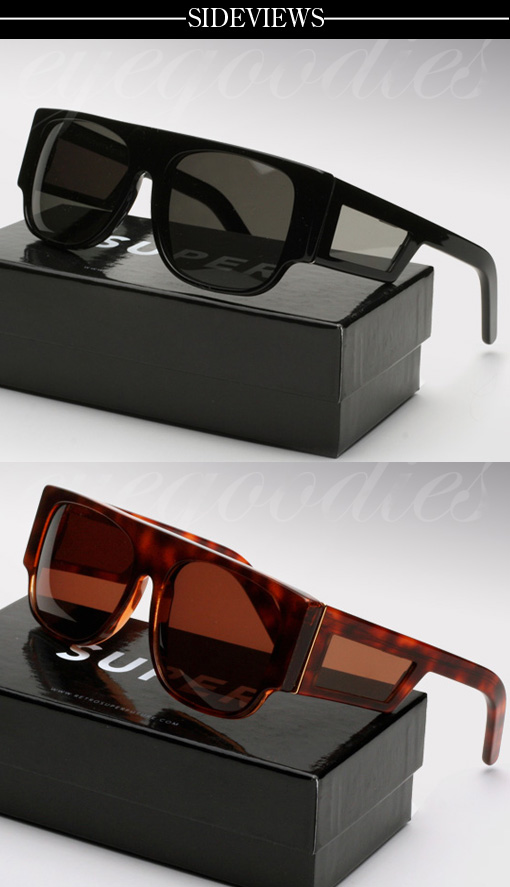 The Super Sideviews sunglasses were new for the fall winter line. They are a unisex chunky distinct pair of shades featuring side shields on the temples. Hard to pull off, but on the right person such as Rihanna (photographed in them) they look tight.
SHOP: Super Sideviews Black | Super Sideviews Havana Glitter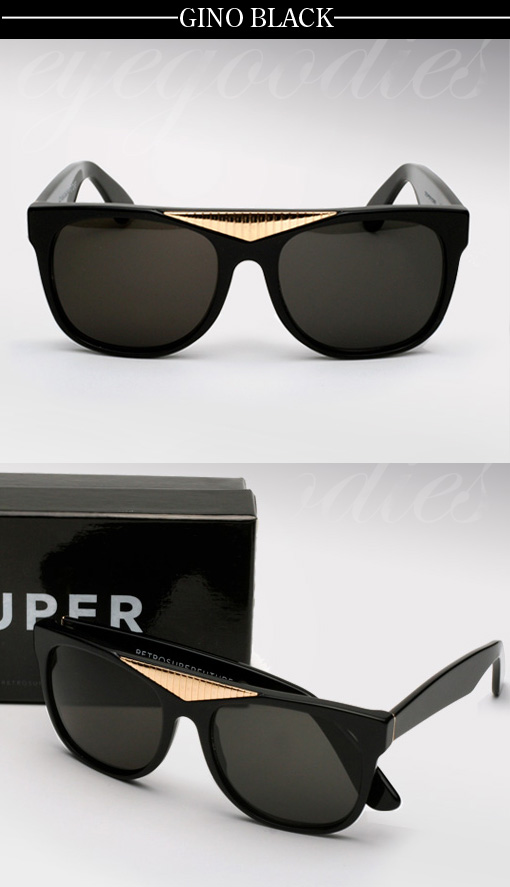 The Gino flattop sunglasses in black is another distinct pair of Supers that are hard to get a hold of. Seen on celebrity's such as Santigold.
SHOP: Super Gino Black Sunglasses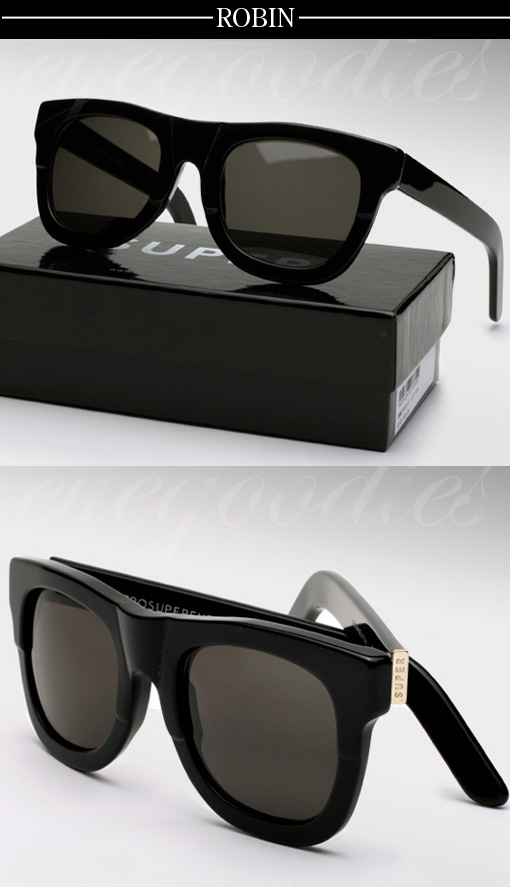 Get your caped crusader on in a pair of the Super Ciccio Robin sunglasses. This Chunky unique shaped wayfarer is the pair of sunglasses lil' Wayne was sporting at the MTV awards.
SHOP: Super Gino Black Sunglasses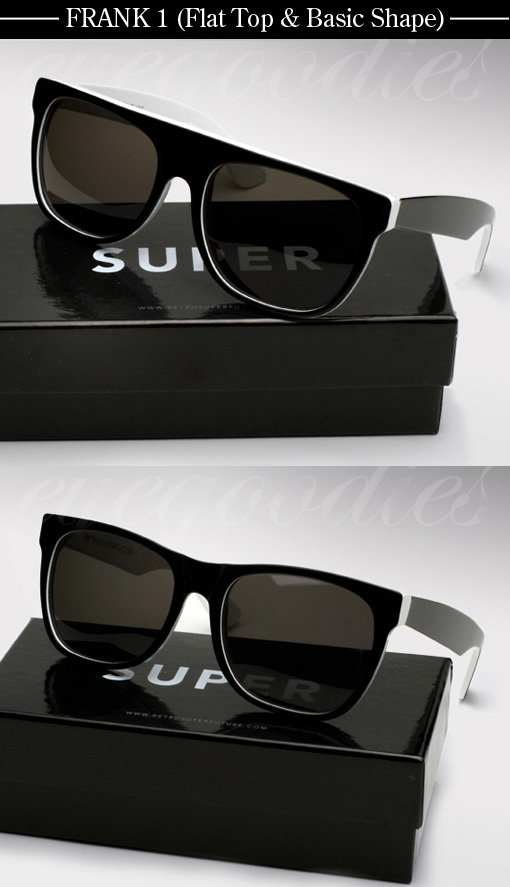 The Super Frank series is one of our favorites. A rarity and hard to find, the white trim makes these shades a crisp addition to any collection. Available in both the basic shape and the flat top.
SHOP: Super Flat Frank 1 | Super Frank 1 (basic shape)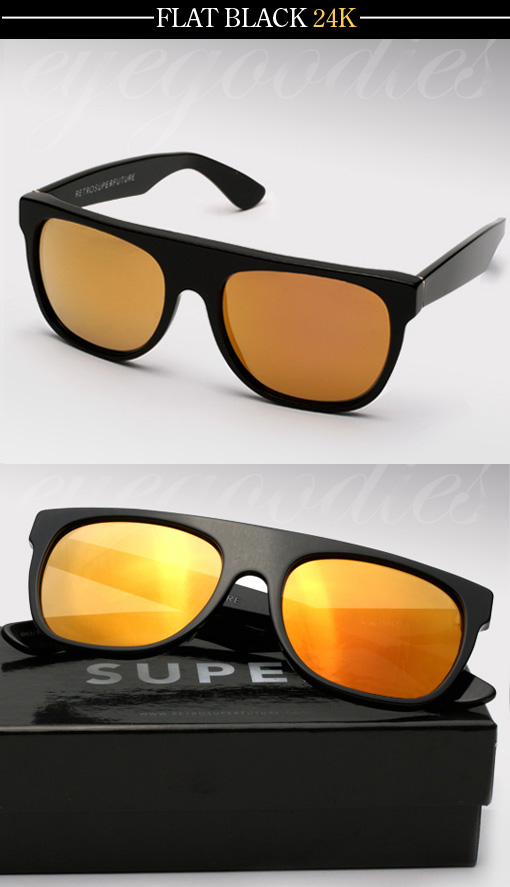 The Super Black 24k flattop. A black Flattop with 24k gold mirrored zeiss lenses that shine so bright, they blind.
SHOP: Super Flat Black 24K


Thats it for new joints. Below are pictures of some of the other sunglasses we restocked. We also restocked many of the eyeglasses so check the site for them.

ITEMS RE-STOCKED: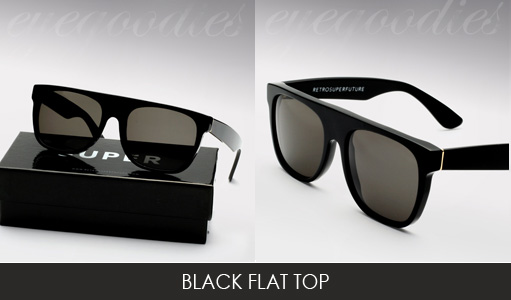 SHOP: Super Flat Black Sunglasses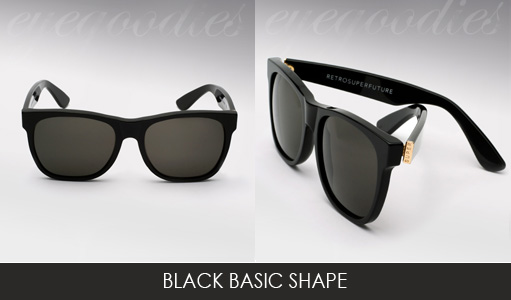 SHOP: Super Classic Black Sunglasses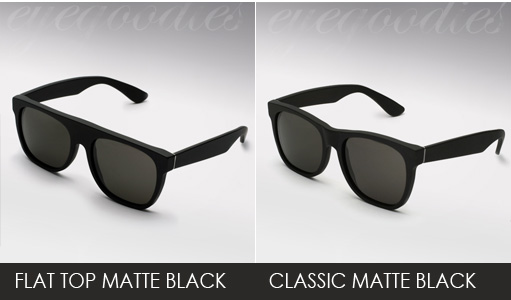 SHOP: Super Flat Top Matte Black Sunglasses | Super Classic Matte Black Sunglasses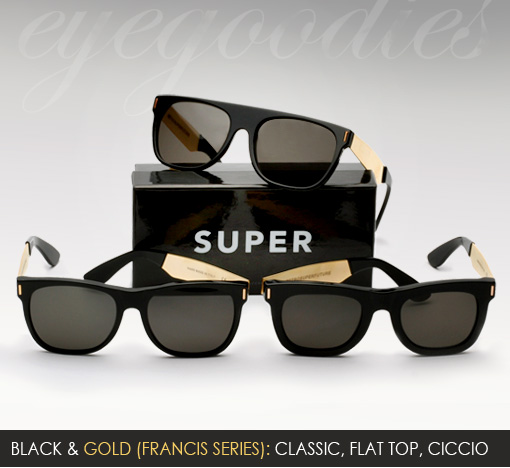 SHOP: Super Classic Black & Gold | Super Flat Top Black & Gold | Super Ciccio Black & Gold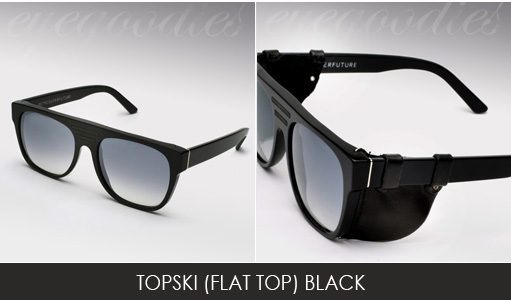 SHOP: Super Topski Black Sunglasses