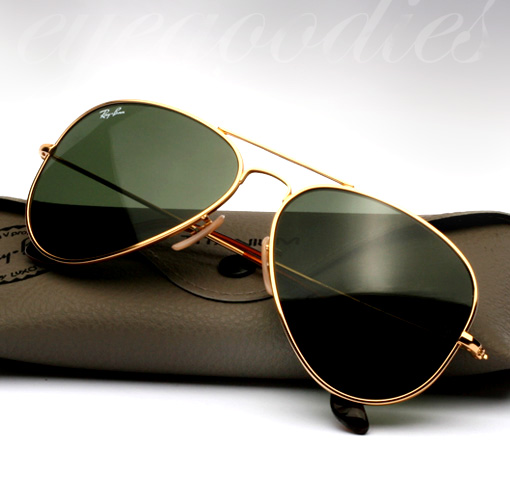 Ray Ban upgrades their classic Ray Ban aviator model with the use of Titanium.
The new Ray Ban RB 8041 Titanium Aviator sunglasses simply termed by Ray Ban as the "Aviator Titanium", takes the exact classic best selling Ray Ban Aviator RB 3025 model and improves it by crafting it out of pure beta titanium.
Titanium is not only a lot stronger than steel, its also extremely anti-corrosive and a lot lighter weight.   The Ray Ban Aviator model, first created in 1936, truly is a timeless style that is meant to last a lifetime; The added durability and strength of titanium helps ensure they will.
Available in four color combinations (pictured below) including the all time classic gold with G15 lenses. It is also offered in two models with lenses that are both gradient and polarized, a rare treat you don't see that often.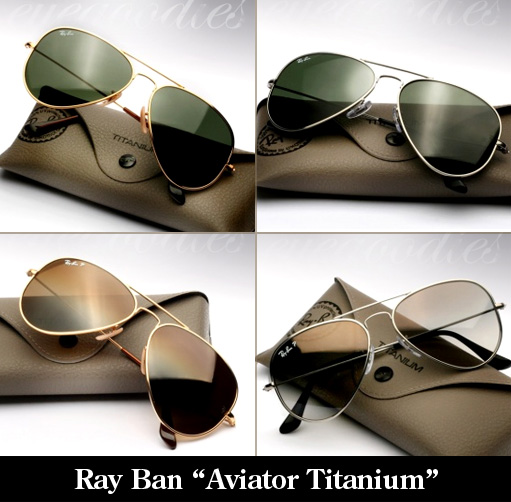 SHOP RAY BAN RB 8041 Aviator Titanium Sunglasses >>
SHOP All Ray Ban Sunglasses >>
All titanium edition Rayban aviators come with a special edition case indicating "Titanium".