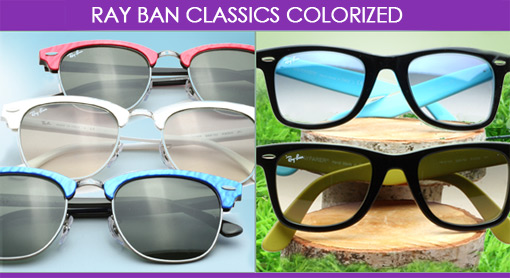 Ray Ban released their most classic sunglass models in some fresh colors for the spring/summer 2009 season. We maybe in a global recession but it doesn't mean your sunglasses can't pop.
The new "colorized" campaign for the original Wayfarer (RB2140) has been a huge success! Ray Ban not only continues to add more colors to the Wayfarer, but also adds a variety of colors to some of their other classic models.
New for the spring summer season, the
– Ray Ban Wayfarer RB 2140 has been given seven new colors.
– Ray Ban Clubmaster RB 3016 seven new colors and the
– Ray Ban Aviator RB 3025 five new colors
Look for a future post about the release of Ray Bans icon plastic aviator RB 4125.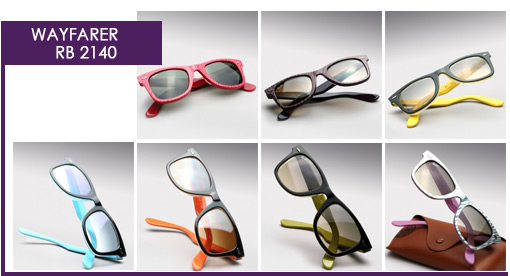 Ray Ban Original Wayfarer RB 2140 is now available in a whopping 21 colors.
New for the summer are black frames with neon colored insides and gradient lenses. Offered in black/neon blue, black/neon yellow, black/ neon orange, black/lime green.
Also new are marbleized finished: red, purplish brown, and gray with pink inside *
Be sure to check out some other non USA colors such as the navy* and light tortoise* (both great summer colors).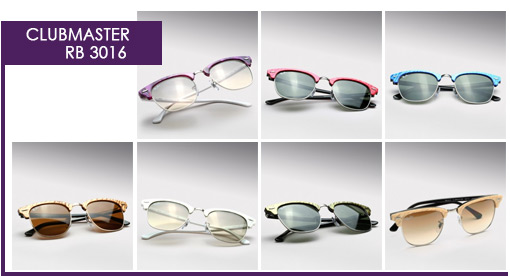 The classic 1950's /60's Ray Ban Club Master started popping up everywhere in 2008/2009. They are now available in 9 colors total. New for summer 2009 they are offered in All American: Red, White, and Blue. Safari style earth tones : Brown, Beige, and Green* .Plus the sweetly sublime purple and white*.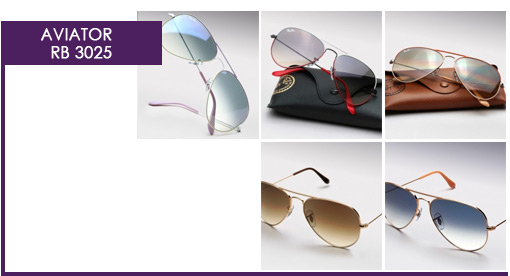 The Ray Ban aviator is easily one of the most recognizable sunglasses of all time.
New for the summer are:
2 new arista(gold) frames: gold/ blue lenses * , gold/ brown gradient lenses*.
3 new multi colored frame styles: black red & white, orange & silver, white, lavender & green.
The two new gold frames (with gradient blue lenses and with gradient brown lenses) are really nice color ways. They are understated and classic but have a little more style than the old fashioned gold /G15
*= Exclusive European colors at eyegoodies.com.


SHOP RAY BAN SUNGLASSES >>