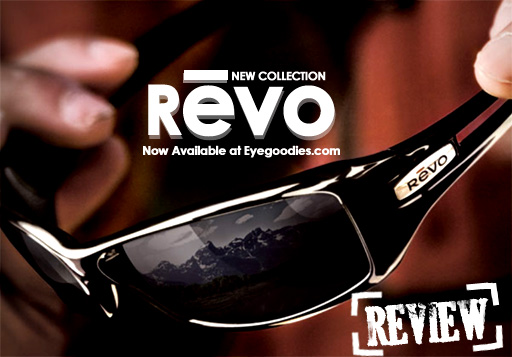 Eyegoodies.com is glad to welcome in the new 2009-2010 Revo Sunglasses collection. For those of you who are not familiar with Revo, they manufacture some of the highest optical quality lenses on the market. Founded in 1985, out of the idea that NASA technology was just as suited for sunglasses as it was for space shuttles. All of Revo's lenses are polarized, come with back anti-reflective coating, and are offered in Serilium Polycarbonate or 1.8mm thin Glass. Revo Polarcast Technology is responsible for creating some of the clearest most advanced polarized sunglasses in the world and it is our pleasure to present them here to you.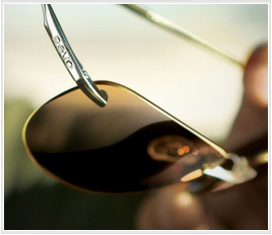 All the lenses feature the following technology:
Revo Polarcast -Is a polarizing filter that blocks glare that's being reflected off flat surfaces like water, snow, and the road.
Element Shed -Is an exclusive lens coating that ensures virtually anything will roll right off the surface of your lens.
Anti-Reflective Coating -Each lens has a back Anti-Reflective Coating, eliminating the light that is reflected off the inside of the lens.
Revo's lenses are offered in either:

1.8mm Thin Glass Lenses -Revo's premium glass lenses are very thin: 1.8 mm to be exact. Thus reducing unnecessary weight while maintaining the benefits of glass, like being extremely scratch resistant.
Serilium Polycarbonate Lenses –The purest form of polycarbonate known to man. Polycarbonate gained its fame from being extremely light weight and impact resistant. Revo's serilum Polycarbonate lenses are capable of withstanding high-velocity impact from objects like gravel.

Lens Color –Both Glass and Serilium lenses are offered in three colors, specifically tailored toward different environments:
Graphite -The most neutral lens, which allows for the truest color. Graphite is a great general purpose lens and works well for activities such as cycling and climbing. Graphite is Best for bright sunlight.
Bronze -Provides the most contrast enhancement and also works well in bright sunlight. Bronze is ideal for golf, water sports, and general activities.
Cobalt -works well in all conditions and has a neutral profile that blocks out more blue light, making it a great lens for water applications. Cobalt can also be used in slightly overcast conditions.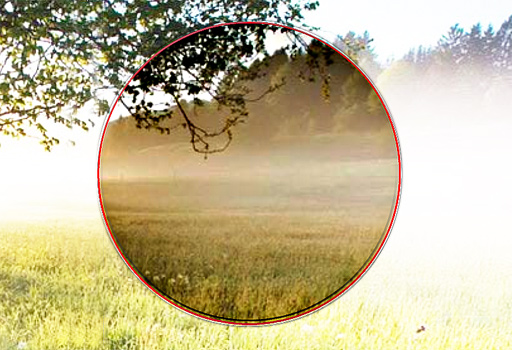 Above is an example of the effect a Revo Polarcast Polarized lens has. As you can see it dims the sunlight, blocks glare, and adds contrast.