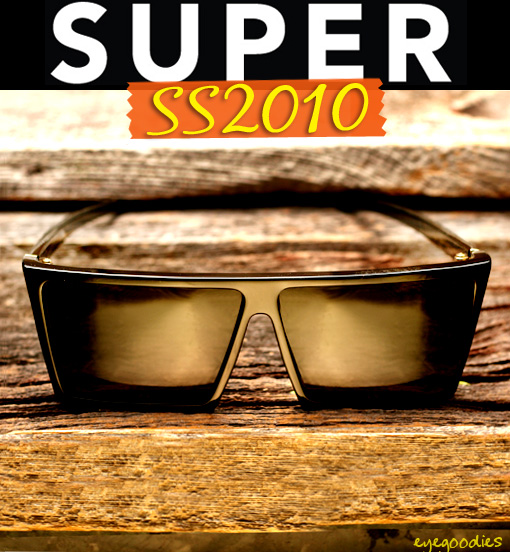 The Super Spring Summer 2010 Sunglasses Collection has arrived.
Just when you think they can't surprise you, Super once again delivers a unique fashion forward collection unlike anyone else. Back are classic staples such as the Basic shape and Flat Top available in: black, matte black, havana glitter and the francis series. Also back just in time for the summer are the pop neon color basics.
New this season the collection adds pieces that are sophisticated, refined and fresh. The new 2010 lineup of sunglasses represent the brands name, RETRO SUPER FUTURE, to a 'T'; part retro, part future, all SUPER.
The new Collection:


This season Super introduces three new "Summer Safari" color acetates, which are sure to get you instantly in the summer mindset: Summer Safari Cheetah, Summer Safari, and Summer Safari Puma. The new colorways are fresh, innovative and maintain the underlying maturity and sophistication of the collection. The summer safari color is crazy, its lively, fresh and unlike anything out there. The puma print is a rare and unique monochromatic tortoise that I've only seen used once before in the last decade. And the cheetah is a chunky classic tokyo tortoise. Check out the pics below.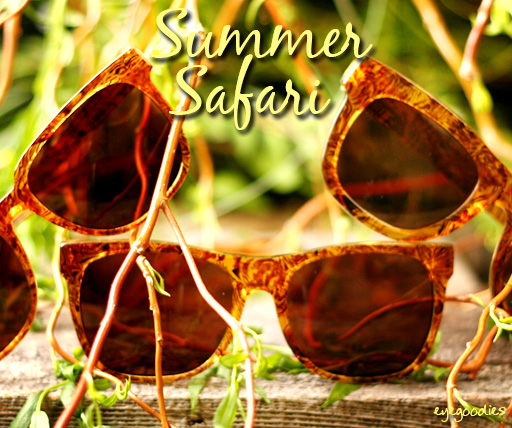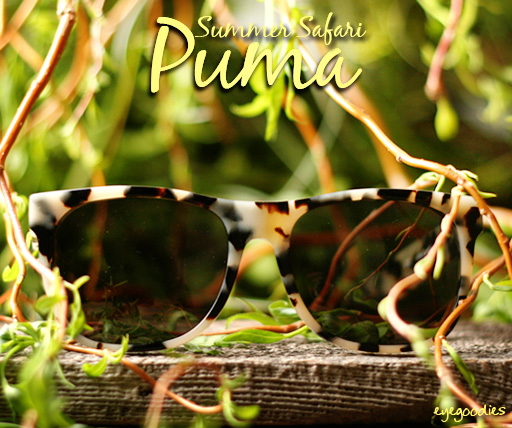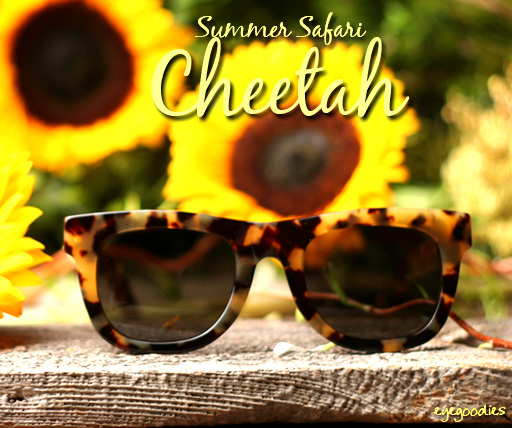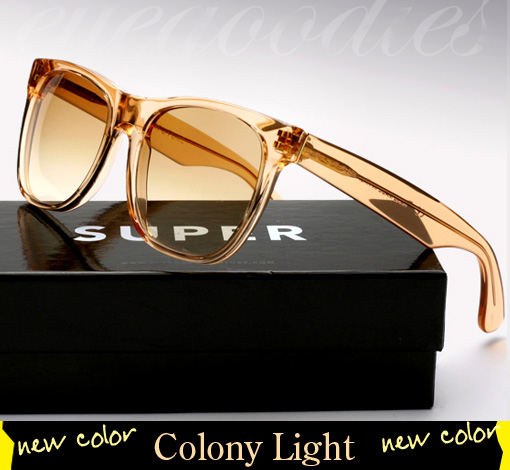 The Super Colony Light series is easily rocked, smooth and sophisticated. The translucent frame paired with light gradient lenses is perfect for cocktail hour, whether it be in South Hampton, South Beach or the South of France. Make sure to also check out the People Colony light sunglasses and the Andrea Colony light sunglasses.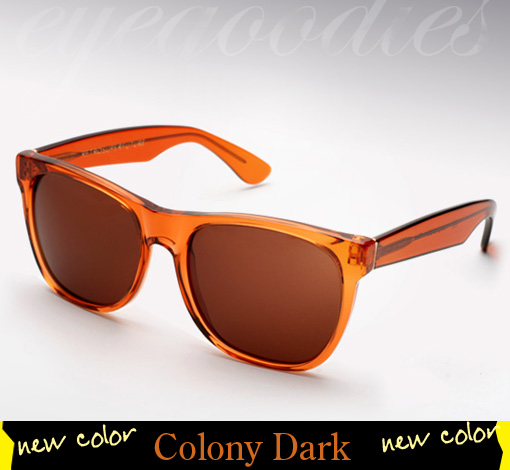 The majority of the new styles introduced this season (which are detailed below) as well the styles from past seasons such as the Flat Top, Ciccio, Basic shape, are also available in the new Summer Safari and Colony colorways.
Super W sunglasses are inspired by the unique minimalistic stramlined style of late 70's italian design. The W represents retro super future namesake to perfection; retro, futuristic and super. The W was designed in one streamlined line, maintaining all angles square, to the point that the arms barely even curve. It is thought of as the new classic shape of the future.
SHOP Super W Black Sunglasses >>
Also Available in: Havana Glitter >> | Summer Safari >> | Ivory >> | Red Perlato >>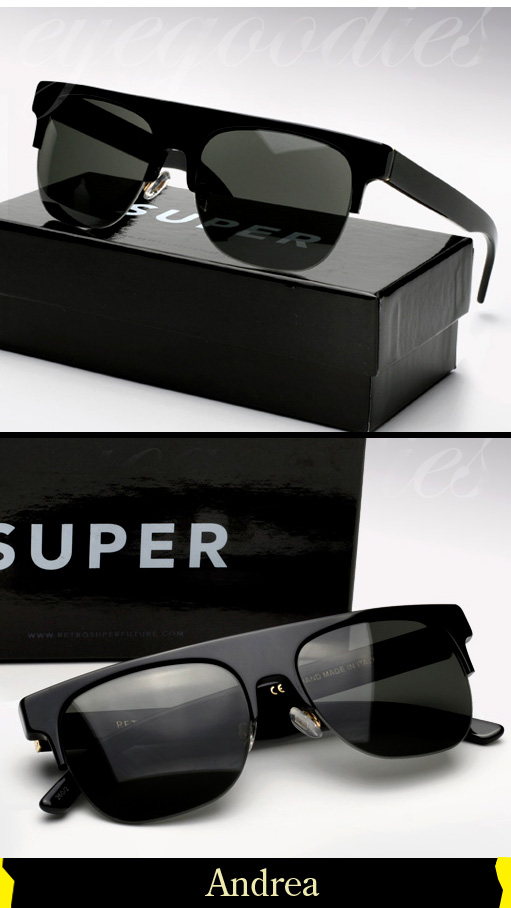 Super Andrea is a surprisingly simple yet stylish piece of unisex eyewear. Super took their established classic flat top shape and eliminated the bottom acetate, revealing a refreshing futuristic yet classic look.
SHOP Super Andrea Black Sunglasses >>
Also Available in: Havana Glitter >> | Summer Safari >> | Summer Safari Cheetah >> | Colony Dark >> | Colony Light >>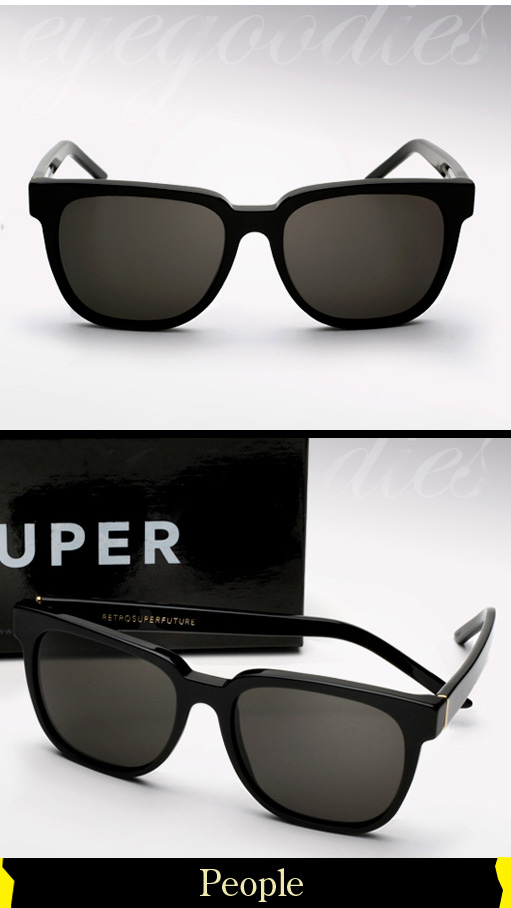 Super People is a slightly smaller-framed, thin and meticulously designed piece of unisex eyewear. More refined than previous seasons shapes. It combines smooth curves with sharp and sudden angles and almost circular lenses, with long geometrically squared-shaped arms. The People is extremely versatile piece of eyewear, able to satisfy a large variety of different styles (thus the name).
SHOP Super People Black Sunglasses >>
Also Available in: Havana Glitter >> | Summer Safari >> | Colony Light >>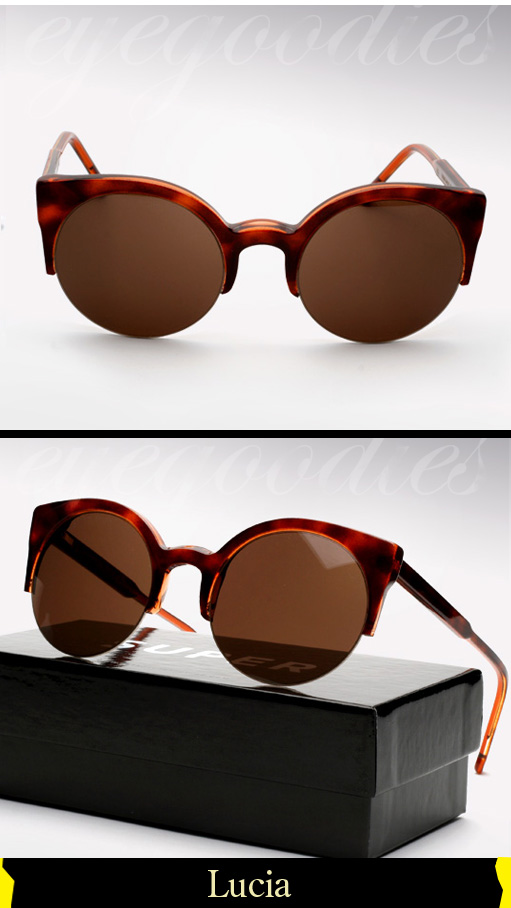 Super Lucia sunglasses are designed for women, characterized by a petit and extremely thin frame, yet boasts an extremely strong design and Giotto-esque round lens. Part cat-eye, part round, part old fashion, with post modern aesthetics. This is amongst the most experimental of this season's designs, nonetheless maintaining a surprising classic simplicity, elegance, and lightness. The lucia has appeared in Vena Cava's fall 2010 runway show.
SHOP Super Lucia Havana Glitter Sunglasses >>
Also Available in: Black >> | Summer Safari Puma >> | Ivory >>

With these limited boutique pieces supply cant keep up with the huge demand. So get them while in they're stock, and check in with us on twitter for restock updates.

SHOP SUPER SUNGLASSES >>
SHOP SUPER EYEGLASSES >>