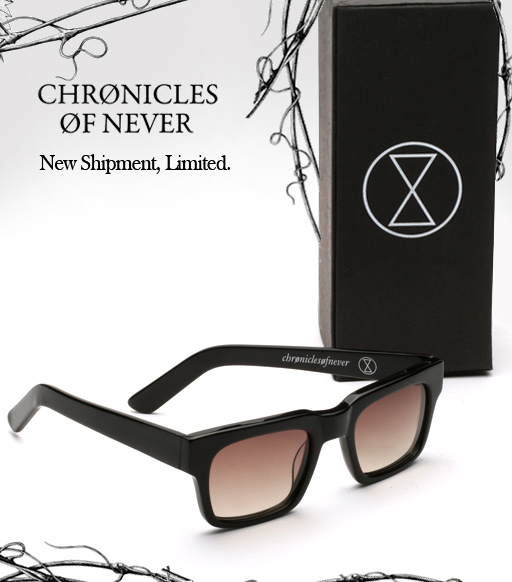 The long awaited new shipment of Chronicles of Never sunglasses has just dropped straight from Australia.

Edgy, dark and sophisticated there is something very "grown up" about Chronicles of Never Sunglasses; Something that subtley says dont f**k with me. You can read more about Chronicles of Never in our post here.
These shades done in collaboration with Graz Mulcahy (another former Ksubi alum and now with his own label Graz eyewear) are offered in a few select colors of two models, each with limited availablity: Corpus Callosum and the Choroid Plexus. We really love the acetate they used, the colors in the tortoise are extremely rich.


The Corpus Callosum with it's straight lines, is a strong geometric style that is both futuristic and classic. Available in tortoise with brown lenses and also available in tortoise with brown gradient lenses.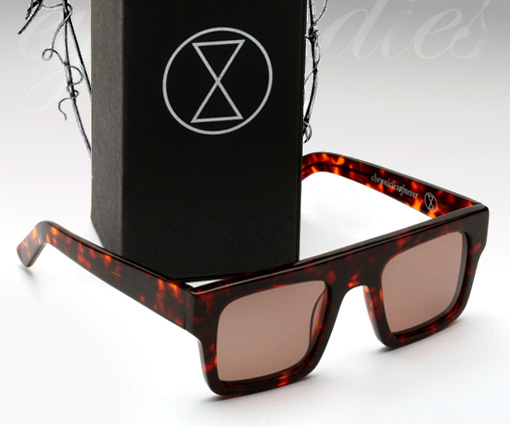 SHOP CHRONICLES OF NEVER CORPUS CALLOSUM >>


The Chronicles of Never Choriod Plexus is a cool, sharp, and modern wayfarer. Offered in black with smoke grey lenses, black with gradient lenses, and tortoise with either gradient or solid brown lenses.

SHOP CHRONICLES OF NEVER SUNGLASSES >>