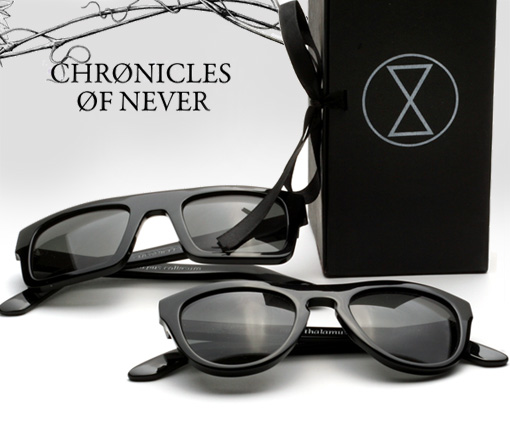 Chronicles of Never is fast finding its niche with collections that are both edgy and for lack of a better term, Moody.
The Australian based label was founded by Gareth Moody, former Ksubi bad boy. Leaving Ksubi because of what he described as a love/hate relationship with the brand, he set out on his own with Chronicles of Never and fashion enthusiast's have been thankful ever since.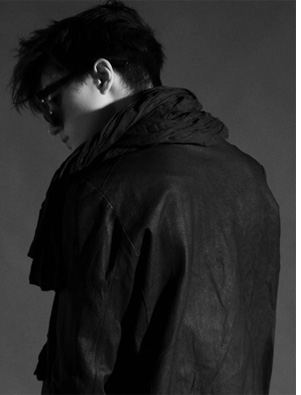 While not busy designing his ready to wear collection, Moody has been busy with his latest project: sunglasses. Teaming up with Graz Mulcahy (another former Ksubi alum and now with his own label Graz eyewear) sunglasses take on a whole new meaning, which is no surprise given their backgrounds.
Chronicles of Never sunglasses, keeping with the brand sensibilities, plays with color or rather lack of color. The collection uses dark tones, such as black and tortoise frames with pitch black tinted lenses and strong geometric styles.
Edgy dark and sophisticated there is something very "grown up" about Chronicles of Never Sunglasses; Something that subtley says dont f**k with me.
With only a couple select frames and a fews pieces of each frame available, these limited edition shades are sure go fast.
SHOP Chronicles of Never sunglasses >>