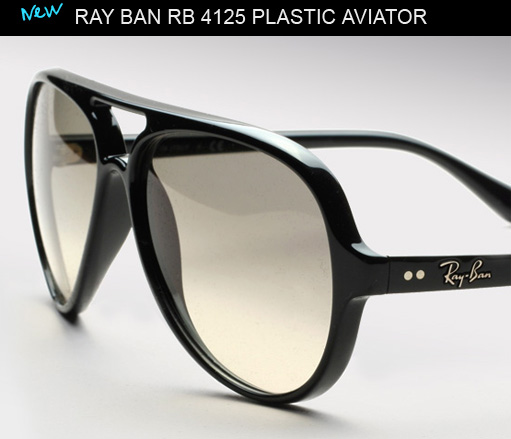 Ray Ban has a new aviator in its line-up and its frame is made entirely out of plastic
Ray Ban has always enjoyed mainstream success and is arguably the best known eyewear brand globally. For the past couple seasons the frames with the most buzz have been from "Colorizing" (adding colors) to its classic icon models such as the aviator rb3025, the original Wayfarer rb2140 or the Clubmaster rb 3016. However a completely new Aviator this season definitely worth special mention is the Ray Ban RB 4125, also known as the CATS 5000 or Ray Ban Plastic aviator, which is a new release part of the Ray Ban Iconic Collection.
Ray Ban RB 4125 sunglasses are simple clean all plastic aviators. Fitting both men and women exceptionally well, the Ray Ban plastic aviator is one of this season's hottest shades and one of our must have's for summer. Coming in a color for every mood, from the classic black or tortoise, to the two-toned combos, to a variety of neon shades, you're sure to find one that suits you. Eyegoodies.com has the whole skittle pack of bright rayban aviators not even regularly released for the US market, so get em while their hot.
Hot Pink* (758/32), Blue* (756/32), Light Purple (738/3E), Neon Yellow* (754/32),
Neon Orange* (757/51) and Neon Azure* (755/3F)
*European limited releases, In stock now!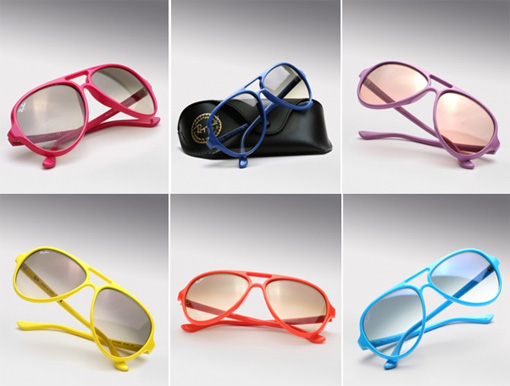 The more subtle classic colors(shown below) that the Ray Ban 4125 comes in, include:
Black with grey gradient lenses (601/32) , Black with green lenses (601), Light Havana (710/51), and Dark Red (739).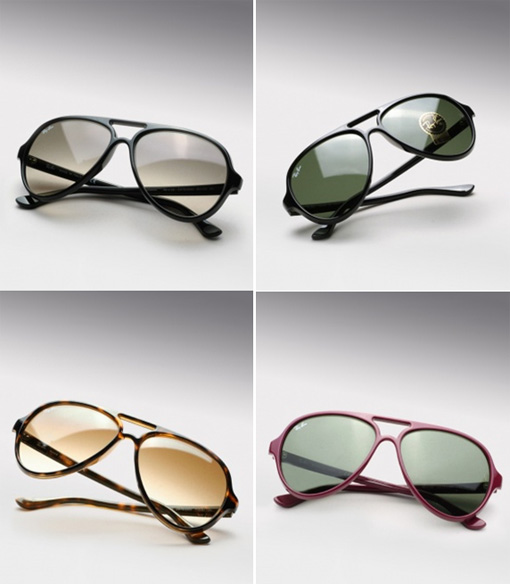 SHOP Ray Ban RB 4125 (plastic Aviator) Sunglasses >>