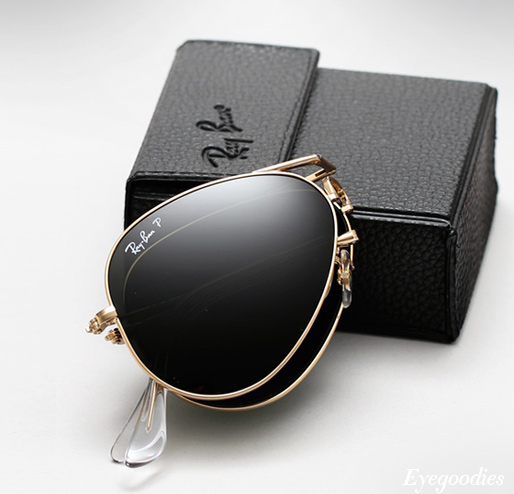 Ray Ban releases an innovative utilitarian take on its iconic Ray Ban aviator, the Folding Aviator RB 3479.
The Ray Ban Folding Aviator sunglasses are the same exact classic proportions as the original RB 3025. But has hinges discreetly placed on the bridge and temples which allows it to fold down neatly into a compact case– perfect for easy storage and transport.
They feature Ray Ban's signature mineral glass lenses which are known for their crisp optics as well as being tough to scratch.  Available in 5 frame/lens combos, including both polarized and non-polarized lens options.
Check it out below:
COLORS AVAILABLE:
SHOP RAY BAN FOLDING AVIATOR SUNGLASSES >>
SHOP ALL RAY BAN SUNGLASSES >>