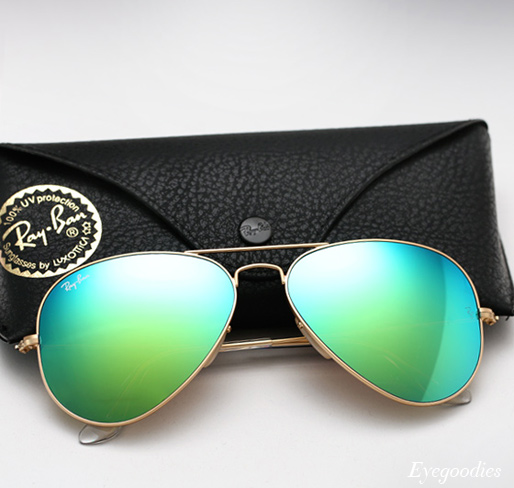 New for spring 2013, the iconic Ray Ban Aviator RB 3025 sunglasses get a splash of color in the form of full-on colored mirror lenses.
Mirrored lenses reduce glare while retaining contrast, perfect for driving, days on the ocean, or to simply block those envious on-lookers.  Also worth noting, the mirrored lenses give off slightly different hues depending the angle the light catches it, for example the green becomes aqua/ green.
Available in 3 vibrant  mirror colors, each with matte gold frame: Blue Mirror, "Sunset" Mirror, and Agua Green Mirror.
Check them out below: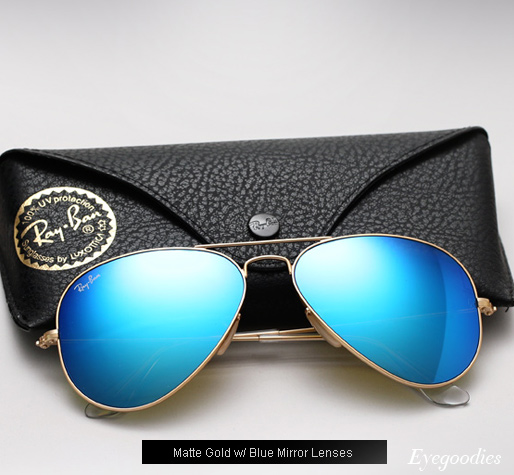 Shop Ray Ban Aviator Colored Mirror (Blue) Sunglasses >>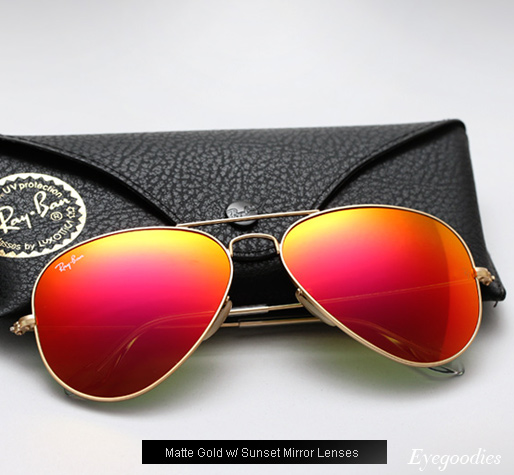 Shop Ray Ban Aviator Colored Mirror (Sunset) Sunglasses >>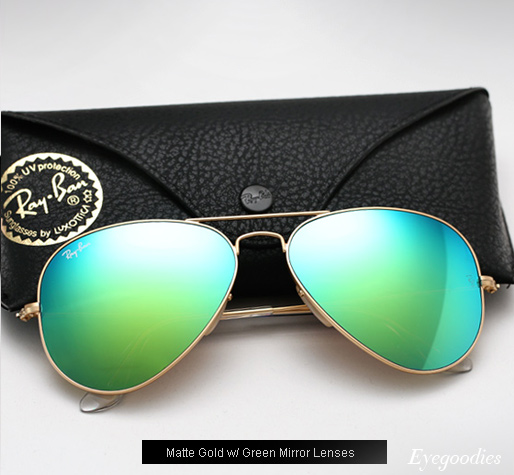 Shop Ray Ban Aviator Colored Mirror (Aqua Green) Sunglasses >>
Shop all Ray Ban sunglasses >>