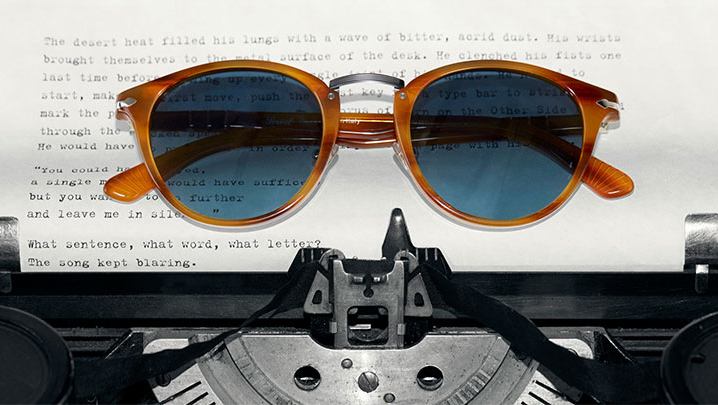 Inspired by the antique charm of the long lost writing tool, Persol introduces the "Typewriter Edition" collection. Composed of two timeless shapes, a rounded (3108) and a squared off model (3110), each encompassing subtle details to recall a golden era of  literary heritage.
These combination frames have, a newly conceived metal bridge which is finished with refined laser engravings and features rivets inspired by the letters of the old keyboards.  The name of the collection is written in the iconic "American Typewriter" font on the inner side of the temple with a fan-shaped pattern on the tips that helps prevent slippage. The three-cylinder Meflecto system on each temple ensures maximum flexibility, grip, and comfort. In exclusive acetates, the sunglasses are available in standard, as well as polarized lenses.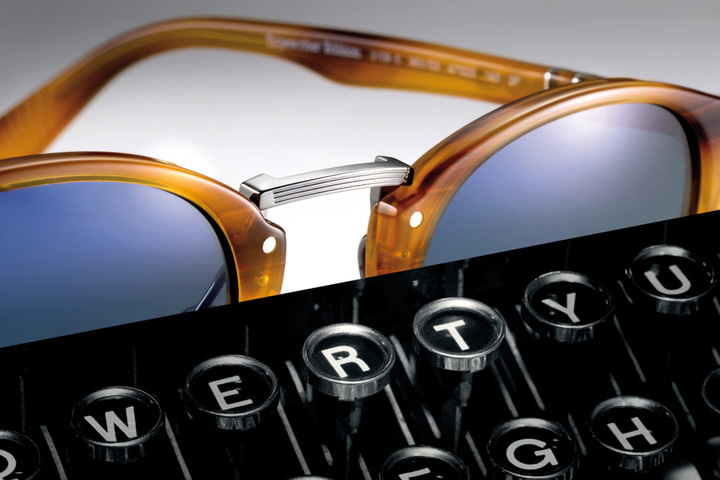 To commemorate the special edition, each frame comes packaged in a premium leather chocolate brown pebbled leather case with suede lined interior.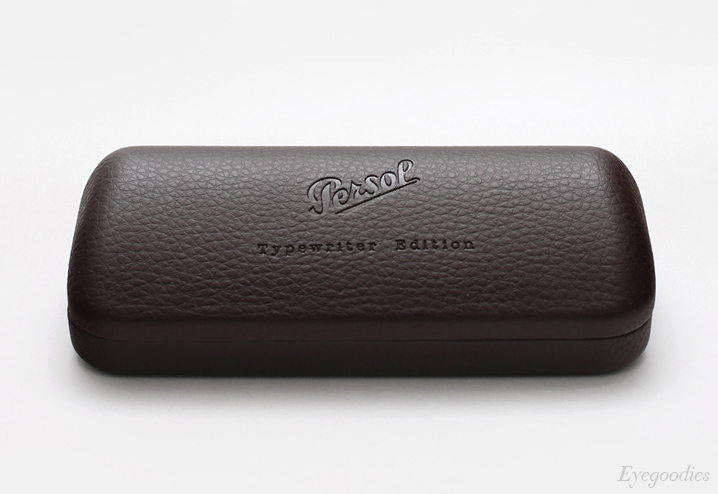 The Collection: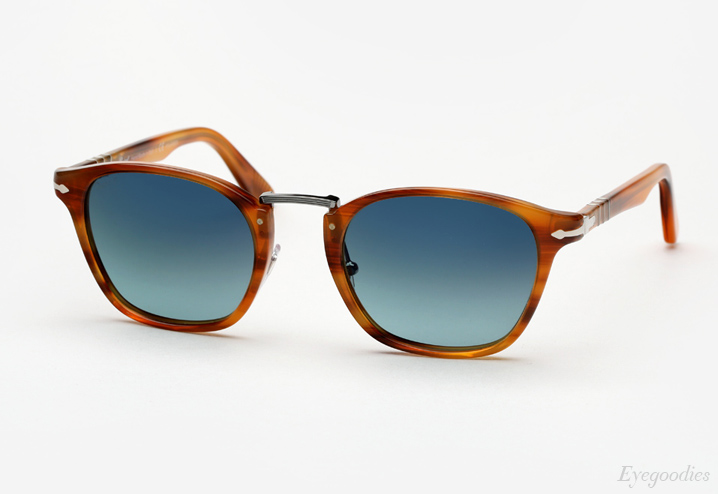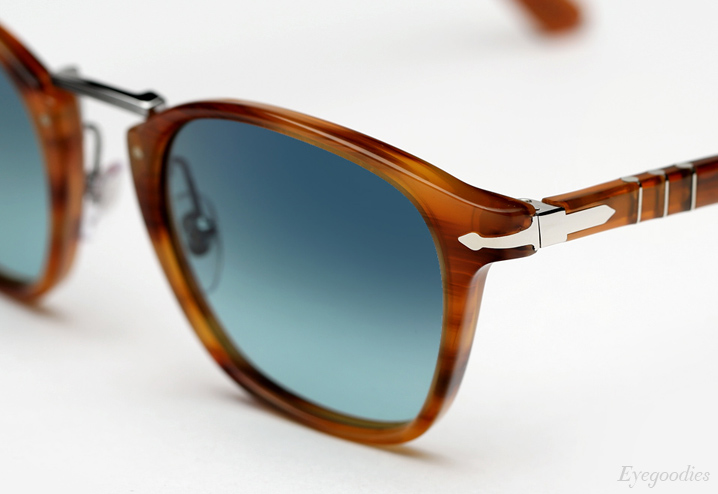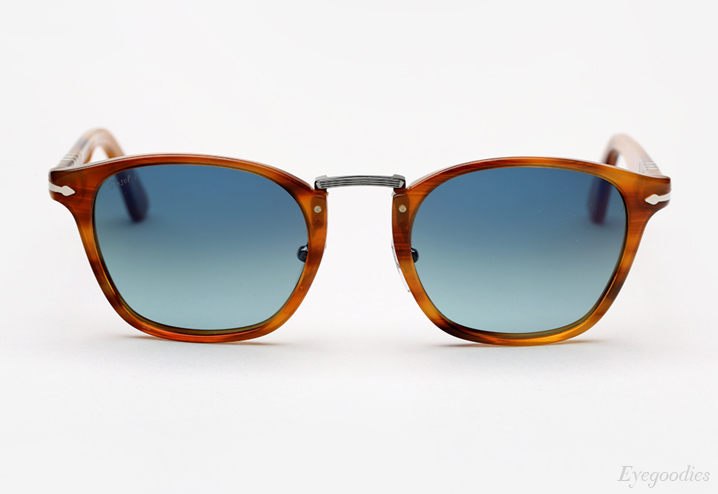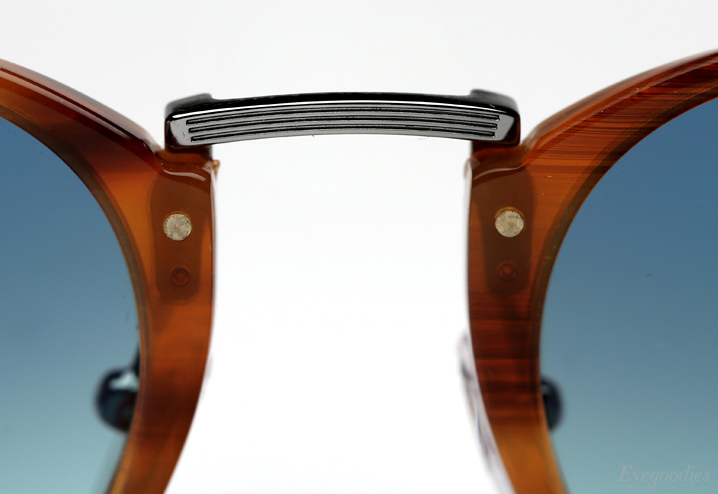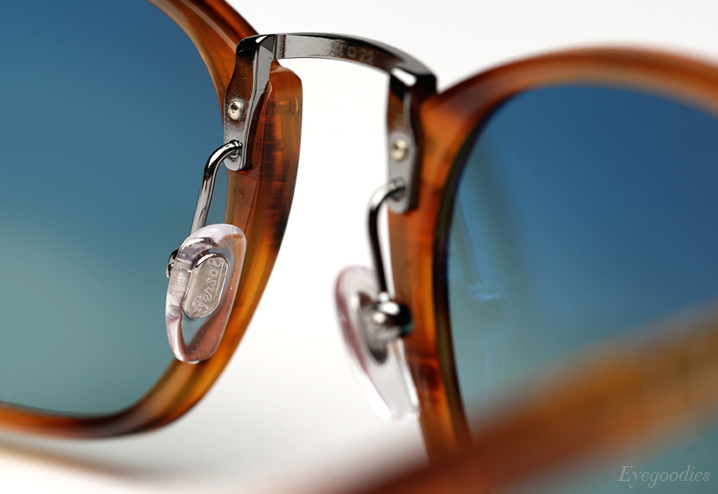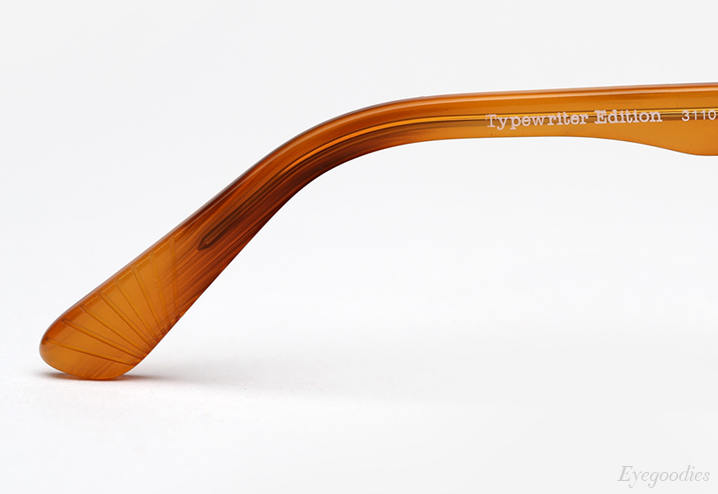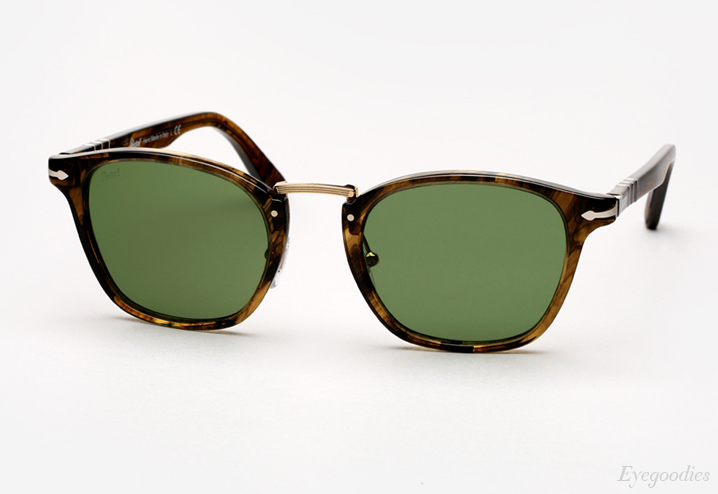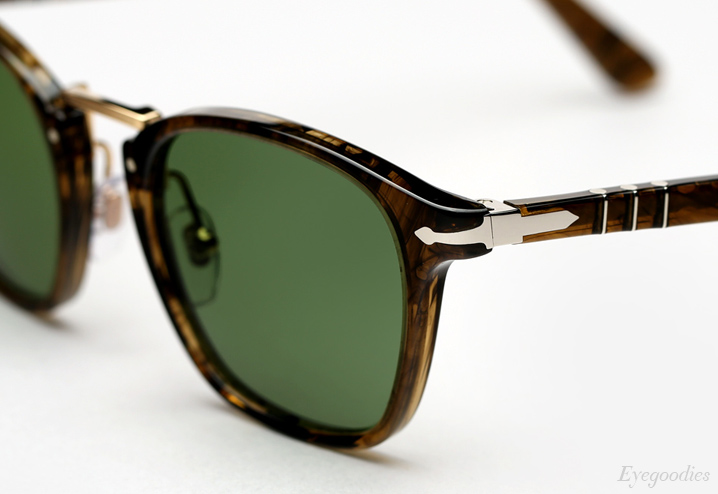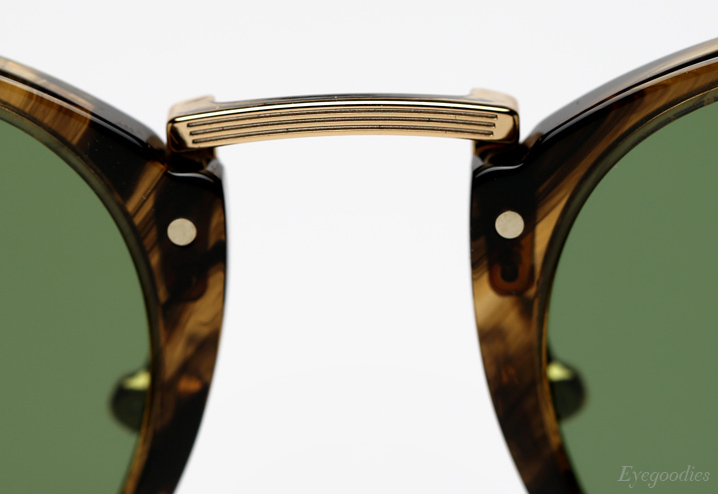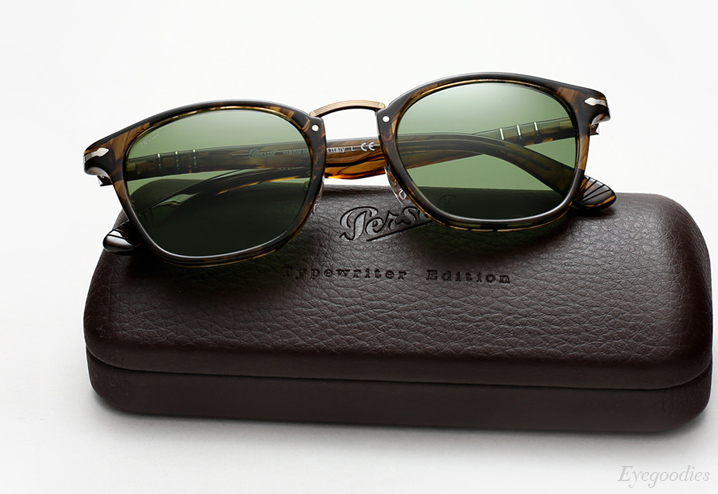 Shop Persol 3110 Typewriter Edition Sunglasses, Available in:
Honey Tortoise w/ Blue Gradient Polarized Lenses >>
Striped Brown w/ Green Lenses >>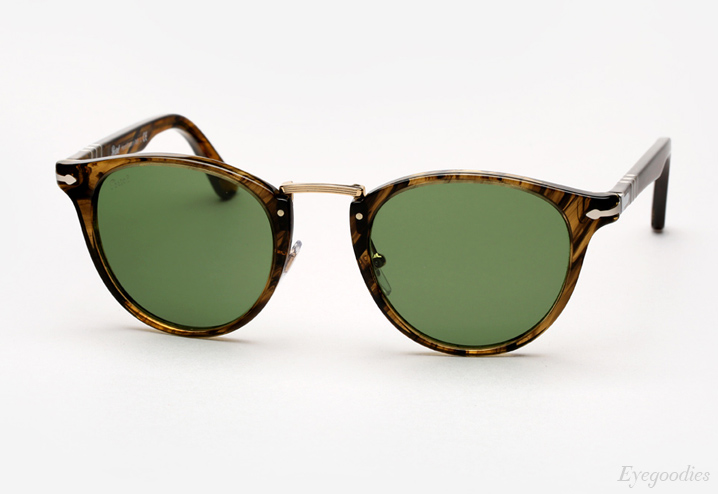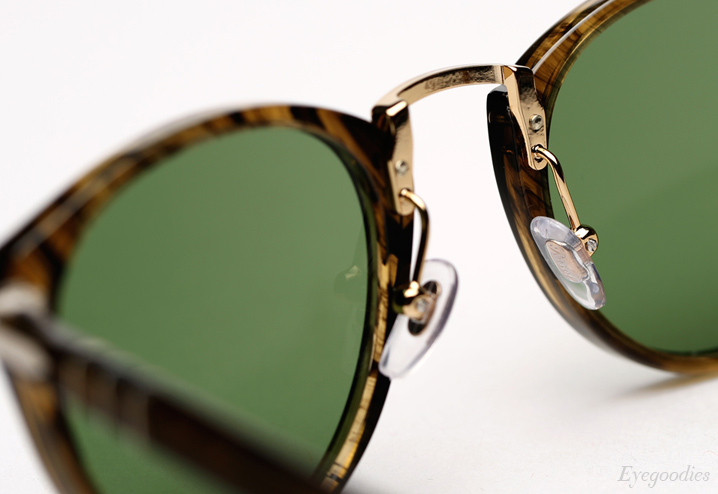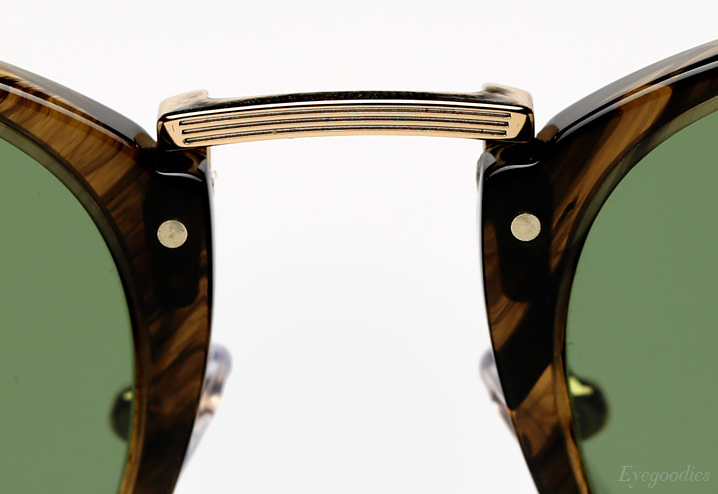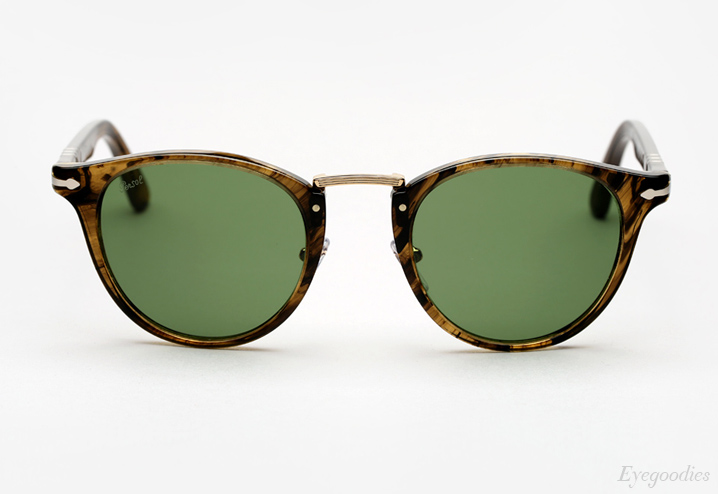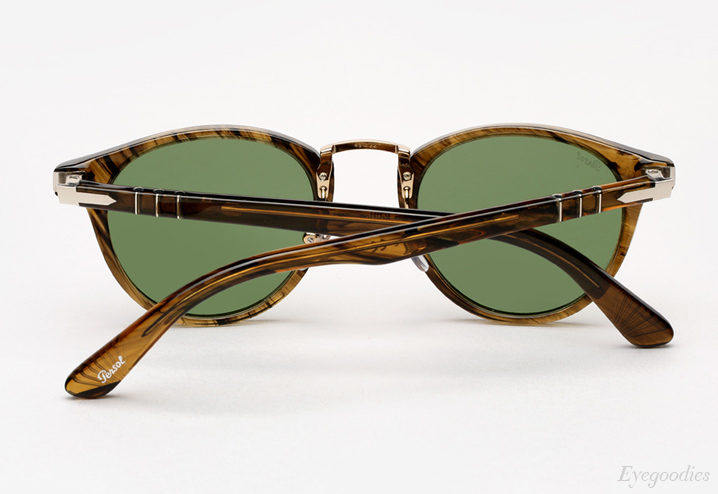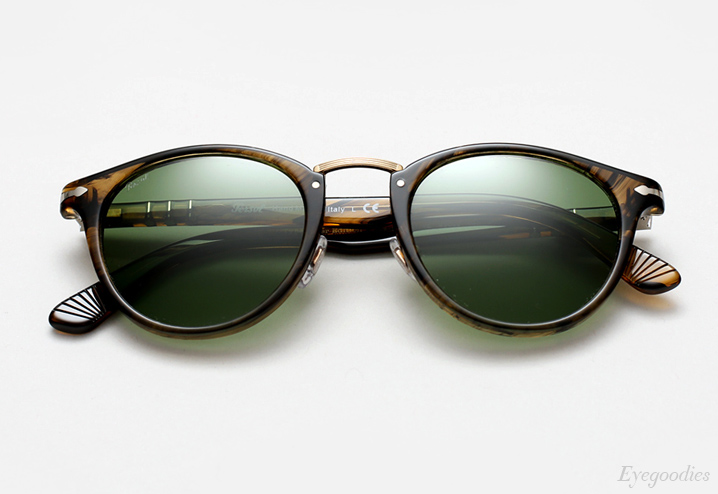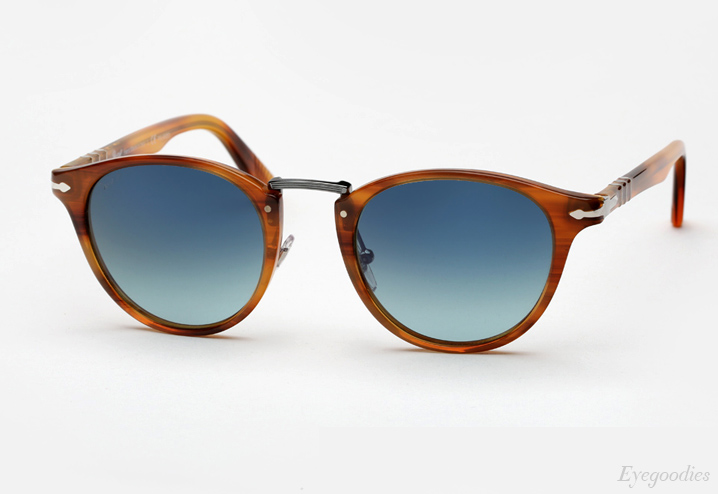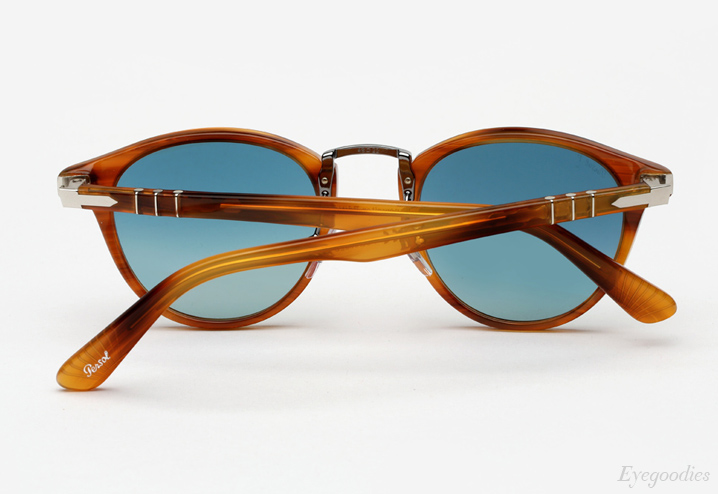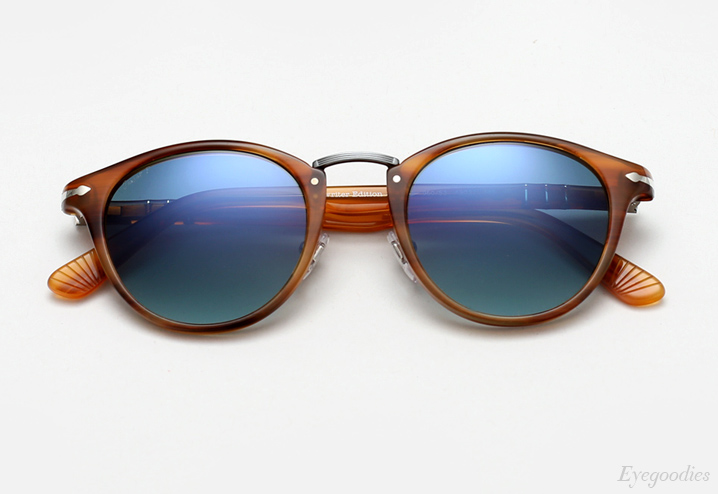 Shop Persol 3108 Typewriter Edition Sunglasses, Available in:
Striped Brown w/ Green Lenses >>
Honey Tortoise w/ Blue Gradient Polarized Lenses >>