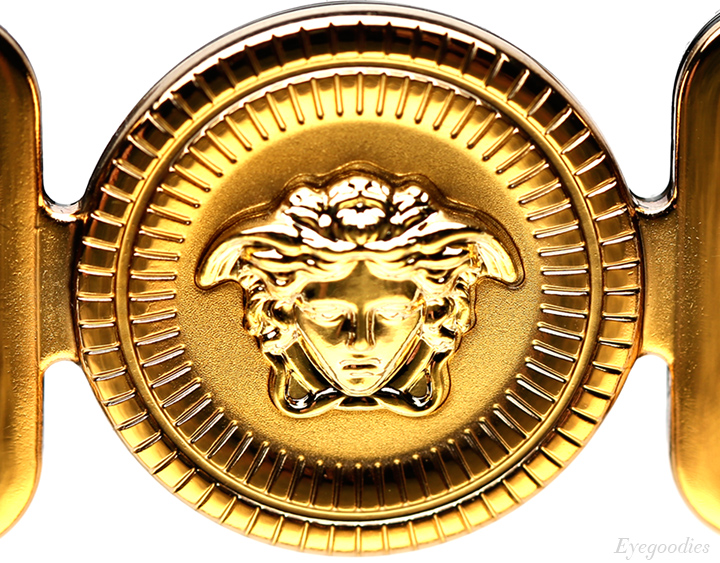 The gold Medusa is back!  To pay homage to a style which helped define an era, Versace pulls from their iconic archives and brings back the famed 4265 sunglasses for a limited edition run.
The most coveted Versace sunglasses are not subtle, but rather evoke an era, style, and culture of filthy rich SUCCESS in EXCESS.
Available in all black or classic havana with the gold Medusa medallion, each sunglass is handcrafted in Italy.
Check 'em out below: