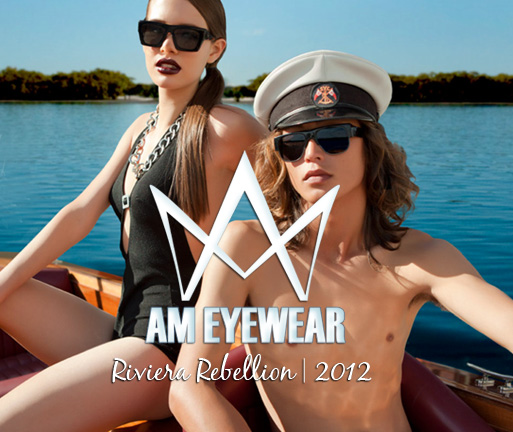 These aren't your grandparent's frames!  No one is bringing rock star status to the shade game quite like AM Eyewear.

Founded in 2003, Australian label AM Eyewear is always fashion forward with its fresh rebellious style.  Since its inception it has garnered a cult-like following, both in Australia and world-wide, for its bespoke designs and unrelenting commitment to craftsmanship and quality.  They've been featured in magazines such as GQ, Bazaar, and Grazia… and celeb fans include Jay-Z, Lady Gaga, Beyonce, Rihanna, and Sienna Miller (just to name a few).
Each new collection is reflective of head designer and director Simon Ponnusamy's many sources of inspiration. From his fast-paced life traveling and mingling with some of the world's biggest rock stars to his mother's collection of vintage sunglasses and photos from her days in the fashion industry.

"I work in the old, organic way." says Ponnusamy.
"I design using only a pad and pencil in order to feel each line of the frame. It takes a lot longer than using a computer because I'm forever erasing and then remarking the page until I get it right. But I just love the way this allows the frame to slowly come alive as I get to know every line intimately."
Out of this creative process comes a variety of cutting edge styles, each one a special piece in its own right.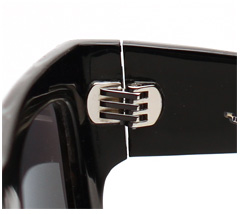 No expense is spared or shortcut is taken in the manufacturing process. Each frame is individually handcrafted and handpolished for up to 14 hours using only the highest quality materials. The acetate frames are constructed using Italian Mazzucchelli cellulose acetate – a far superior product to the mould injectable plastics commonly used in mass-produced frames. Other notable features include: Italian Tecno 'Seven Teeth Fixed' or German OBE spring-loaded hinges, Japanese stainless steel, and perhaps most notable are the Italian Military grade APX Nylon lenses which all have a back Anti-Reflective coating.

"People make these frames. They are designed by hand, crafted by hand, polished by hand." Ponnusamy
Riviera Rebellion – Spring/Summer 2012:
In AM Eyewear's latest Spring/Summer 2012 collection and campaign, entitled "Riviera Rebellion", they look for inspiration in "life on the coast from Nice to Marseille in the 1930's through 1960's"; for those familiar, think of the film  "The Talented Mr. Ripley".  Of course the frames are infused with a large dose of signature AM "rebellion", hence the title of the collection. It features bold shapes such as an updated Malcom X style named the "Kaz", and a streamlined all plastic frame named "Merridy", two of our favorites.  Also some great colorways such as the Limited Edition "Milky Way" color, or a unique tortoise perfectly named "Old School Tortoise".
Without further ado we present the latest SS 2012 campaign, along with some of our favorite items from the collection: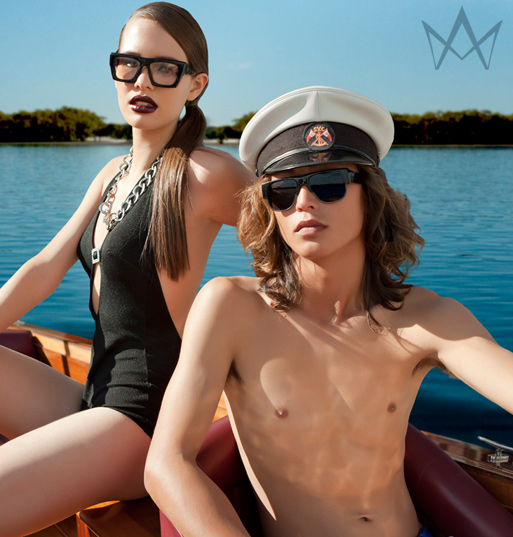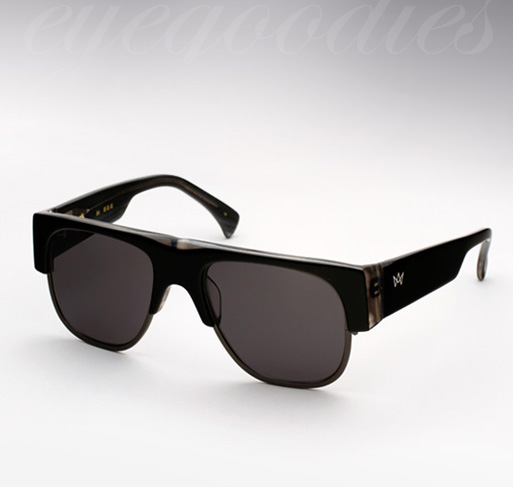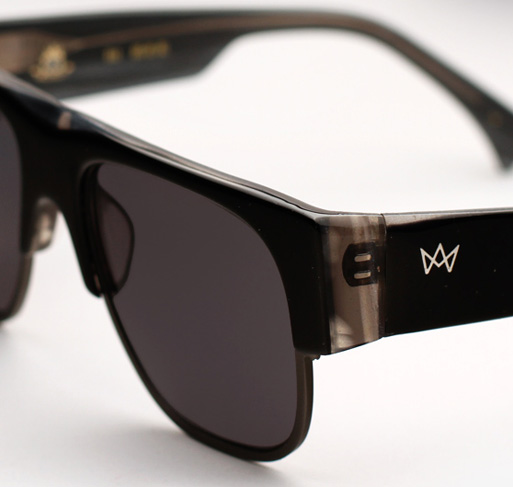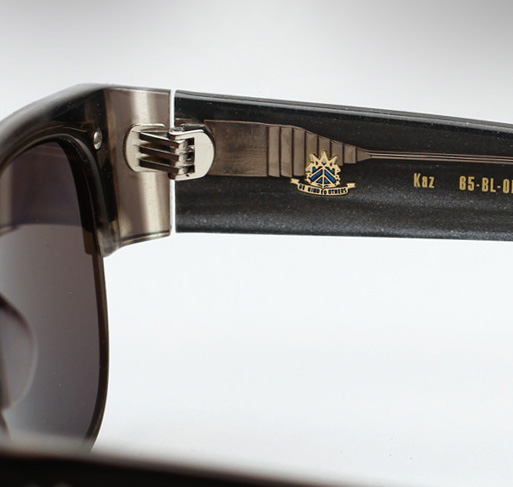 Shop AM Eyewear Kaz Sunglasses | Colors Available:
Black >>
Old School Tortoise >>
Red/White Limited Edition >>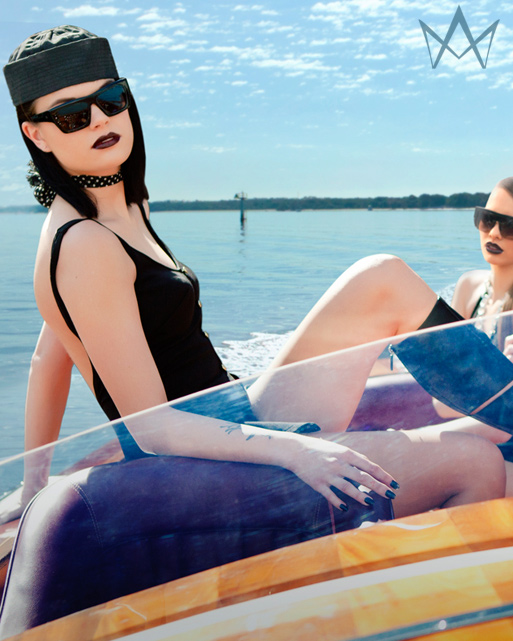 Shop AM Eyewear Merridy Sunglasses | Colors Available:
Black >>
Milky Way Limited Edition >>
Old School Tortoise >>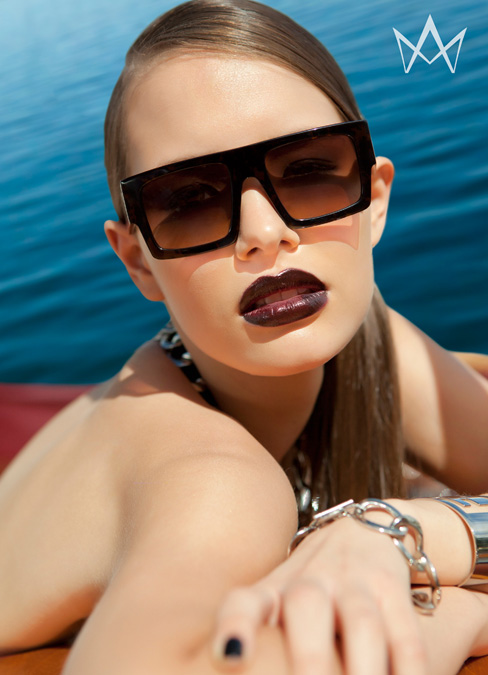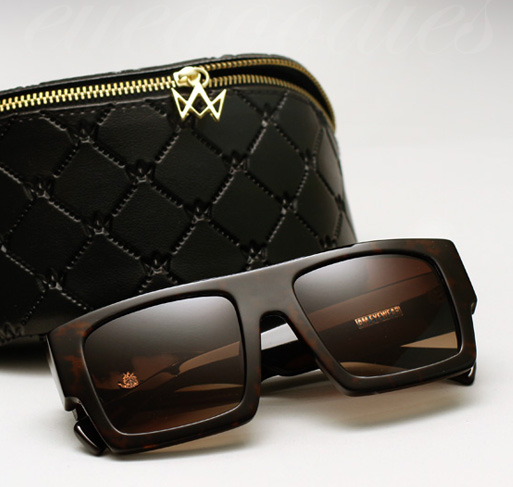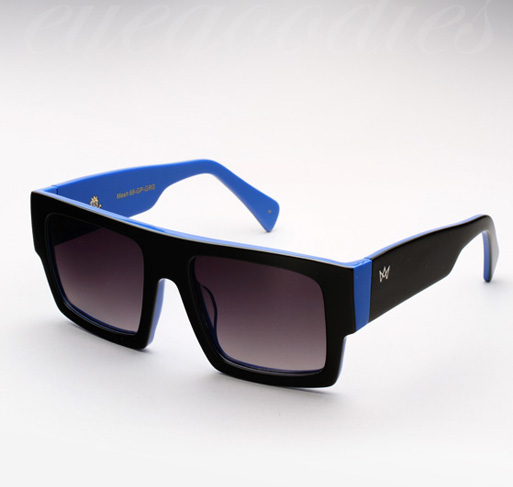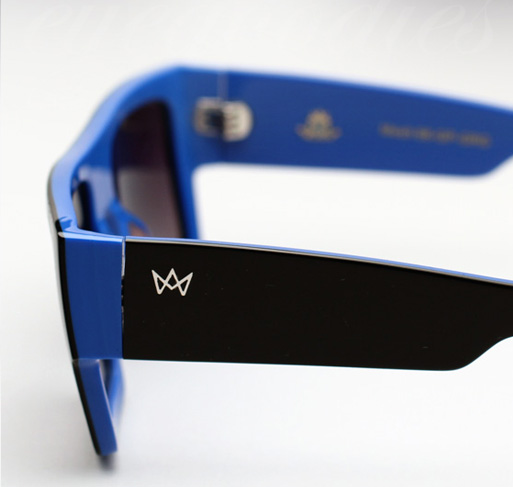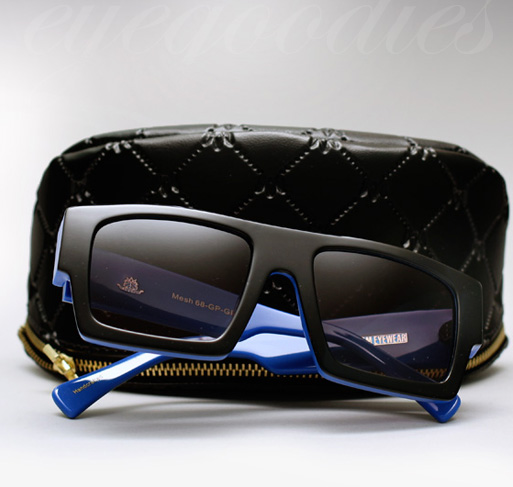 Shop AM Eyewear Mesh Sunglasses | Colors Available:
African Brown >>
Black/Blue Limited Edition >>
Black >>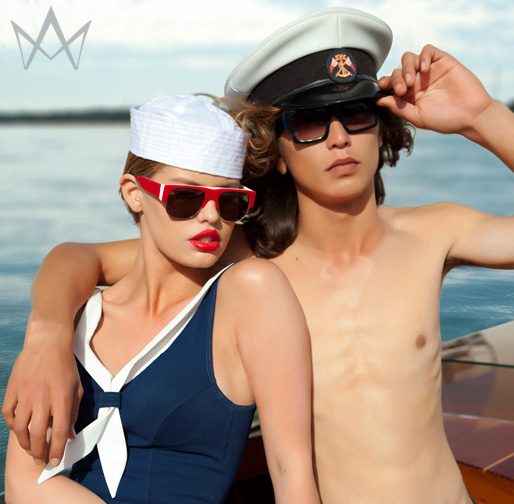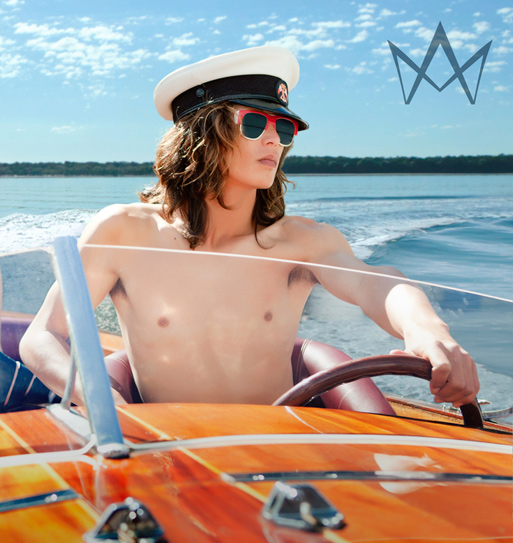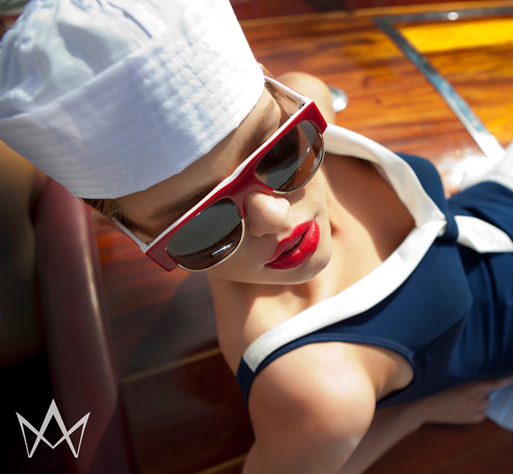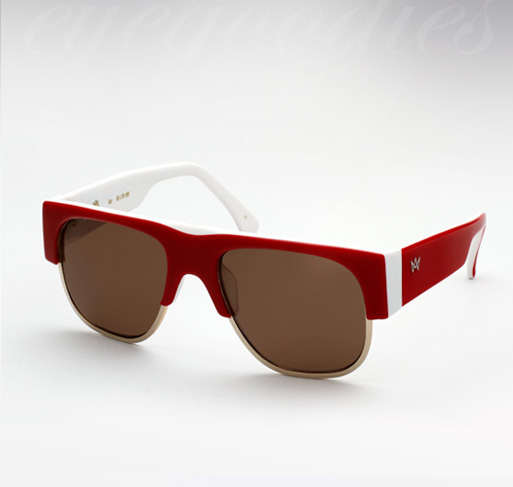 Shop AM Eyewear Kaz Sunglasses | Colors Available:
Red/White Limited Edition >>
Black >>
Old School Tortoise >>
Shop AM Eyewear Chrissy Sunglasses | Colors Available:
Vintage Grain Limited Edition>>
Black >>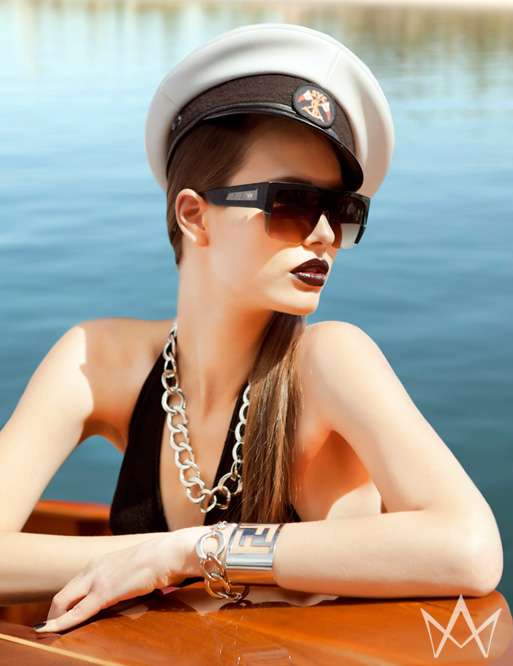 Shop AM Eyewear Walkski Sunglasses | Colors Available:
Black >>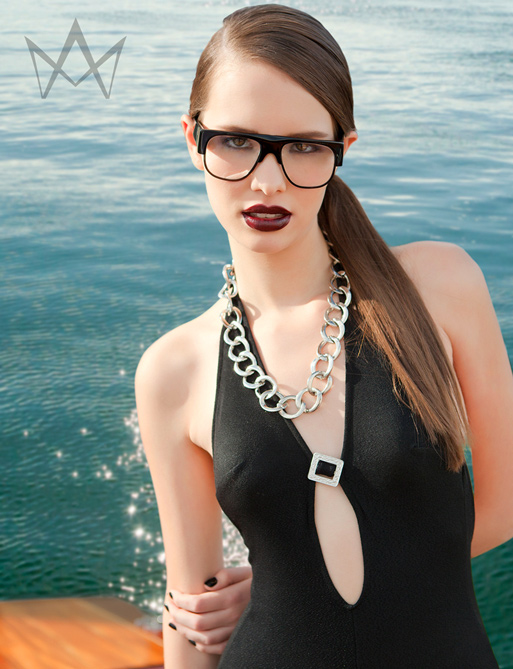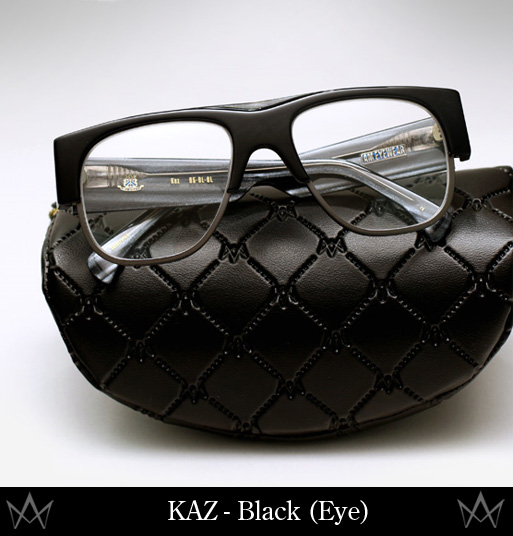 Shop AM Eyewear Kaz Eyeglasses | Colors Available:
Black >>
Old School Tortoise >>
Shop AM Eyewear Cobsey Sunglasses | Colors Available:
Vintage Grain >>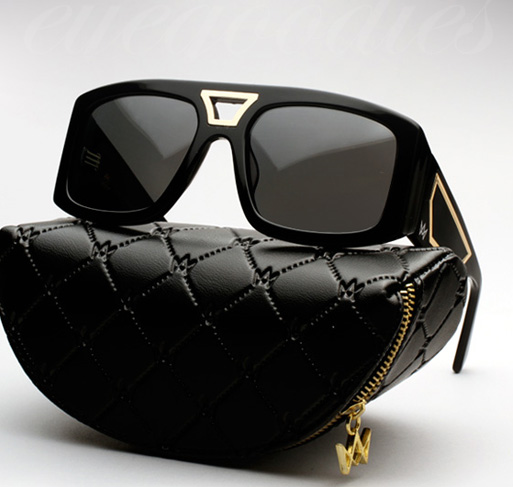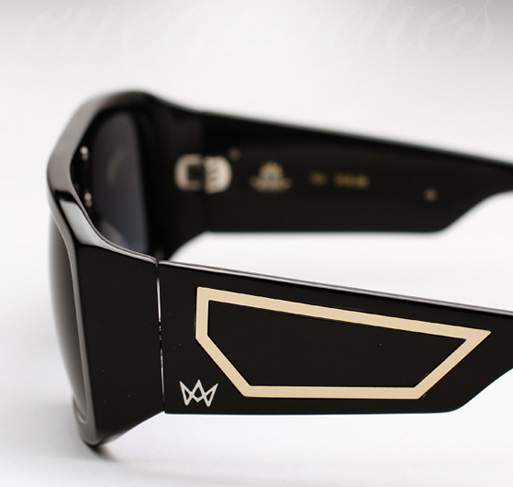 Shop AM Eyewear Kyle Sunglasses | Colors Available:
Black >>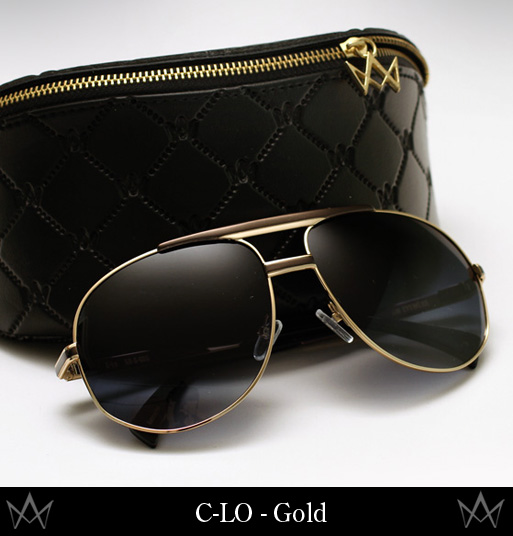 Shop AM Eyewear C-Lo Sunglasses | Colors Available:
Gold >>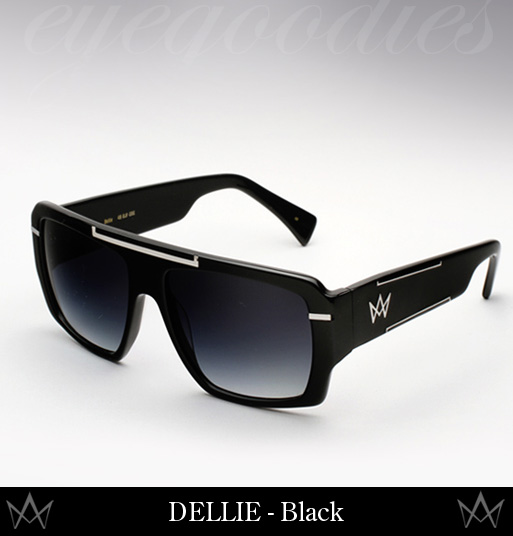 Shop AM Eyewear Dellie Sunglasses | Colors Available:
Black >>
Shop AM Eyewear Samantha Sunglasses | Colors Available:
Black >>
SHOP ALL AM EYEWEAR SUNGLASSES >>
SHOP ALL AM EYEWEAR EYEGLASSES >>