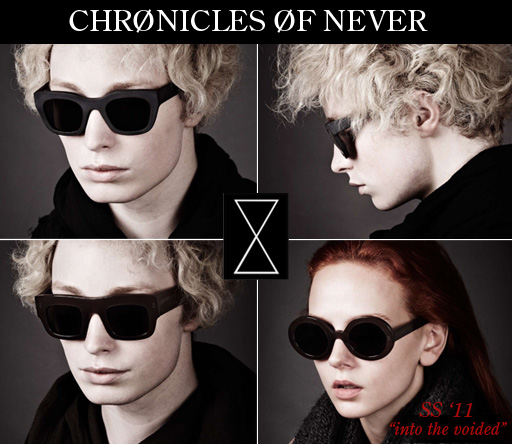 The new Spring Summer 2011 Chronicles of Never Eyewear collection is now available. Supply Limited.
In keeping with the brands sensibilities, Australian based label, Chronicles of Never's latest "Into the Voided" Spring Summer 2011 eyewear collection is both dark and sophisticated.  Like past seasons, don't expect to find bright popping colors here, but several variations of darker tones, such as: Matte Black, "Charcoal Glass", deep rich Tortoise, and new this season "Blood Red".
Extra thick and chunky quality acetate is used to create three very unique new styles.  Playing off the connected and the distinct edgy feel to the collection, the models introduced this season are named after the classic Wu Xing "Five Element" principle, frame names include:  "Wood Feeds Fire", "Fire Creates Earth", and "Earth Bears Metal".  Checkout the new pieces below.
The Collection: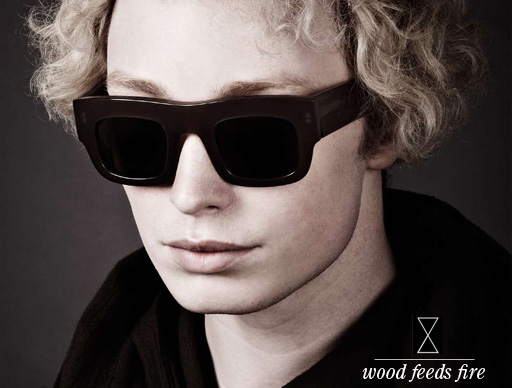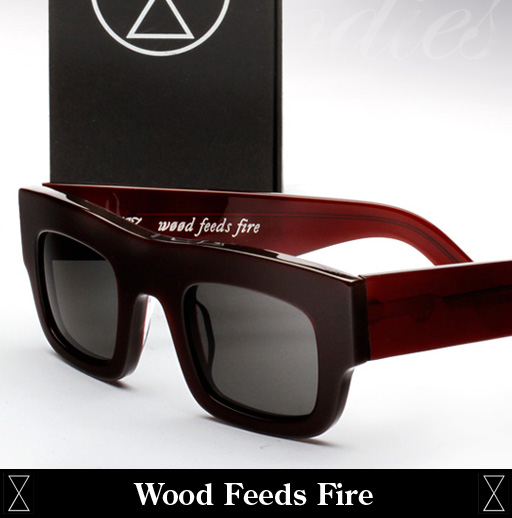 || Chronicles of Never Wood Feeds Fire Sunglasses ||
COLORS AVAILABLE:
Blood Red (featured above) >>
Black >>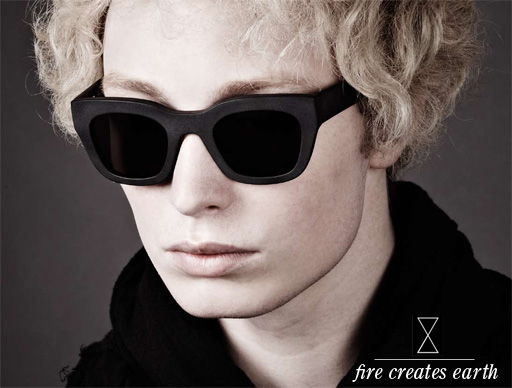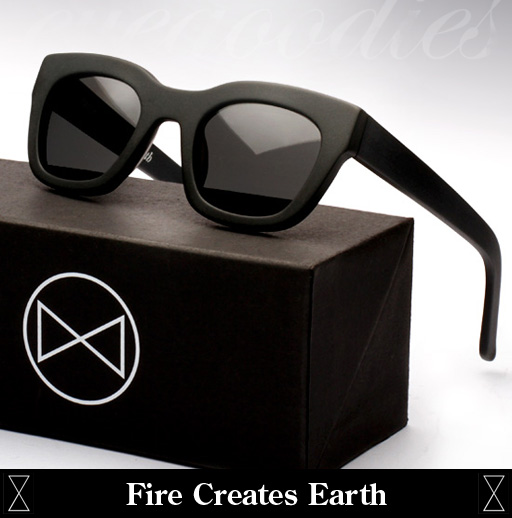 || Chronicles of Never Fire Creates Earth Sunglasses ||
COLORS AVAILABLE:
Matte Black (featured above) >>
Black >>
Blood Red >>
Tortoise >>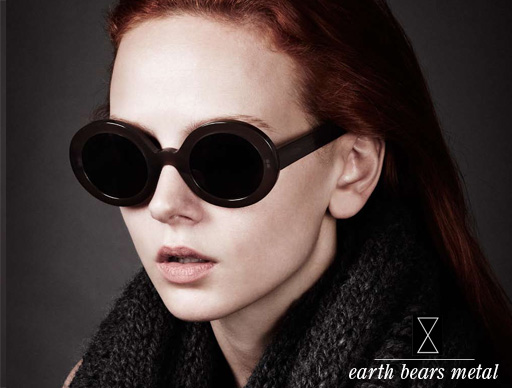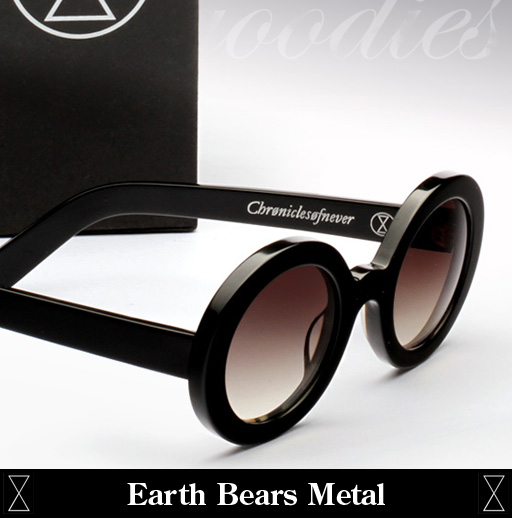 || Chronicles of Never Earth Bears Metal Sunglasses ||
COLORS AVAILABLE:
Black/Gradient Lens (featured above) >>
Black /Solid Lens >>
Tortoise >>
SHOP ALL CHRONICLES OF NEVER SUNGLASSES >>