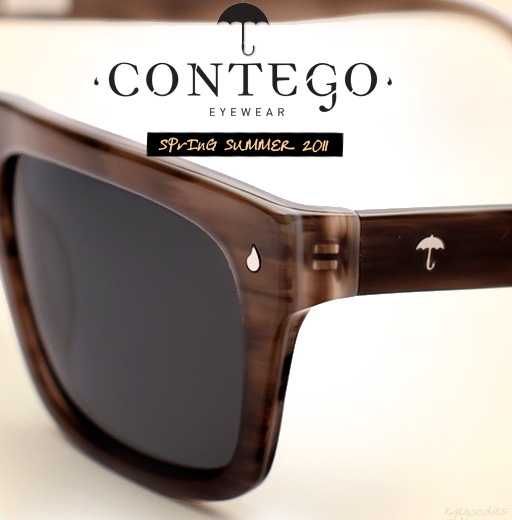 Eyegoodies is proud to welcome to the site Contego sunglasses.
Straight out of  Brooklyn New York, CONTEGO Eyewear's debut Spring/Summer 2011 Collection has both style and heart.
CONTEGO, founded by Aaron Hansen and Mikol Stambaugh, features hand crafted acetate frames, with stainless steel hardware for increased durability, and Polarized lens options.
We love the brands laid back sophistication, from the well fitting shapes, to the colors (such as matte black, matte navy, and grey swirl).  Each frame is named after a Nobel Prize winning author and is adorned with the Contego stainless steel umbrella logo and "drop".
Also worth noting for the socially aware, CONTEGO has partnered with RestoringVision.Org, so that after each purchase of CONTEGO frames a pair of prescription glasses will be delivered to someone less fortunate; something we can definitely get behind.
With an excellent price point at just over $100, there is a little something for everyone, so checkout the collection below.
The Collection: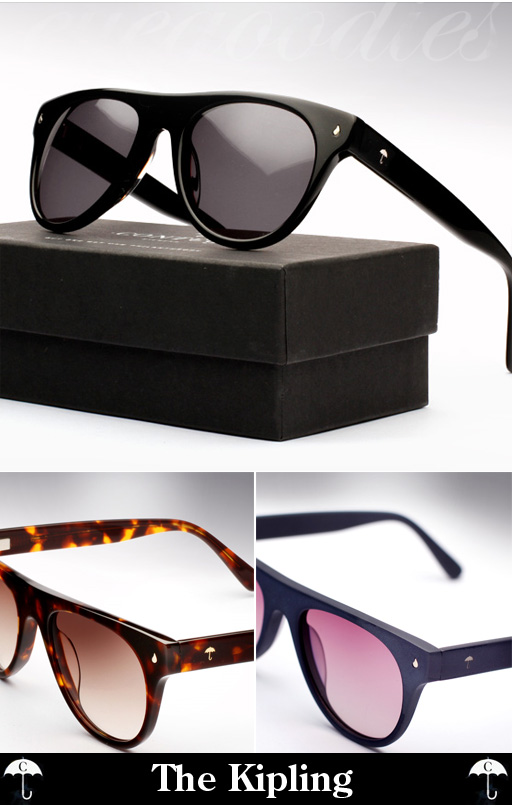 SHOP Contego The Kipling sunglasses | Colors Available:
Black >>
Tortoise >>
Navy Matte >>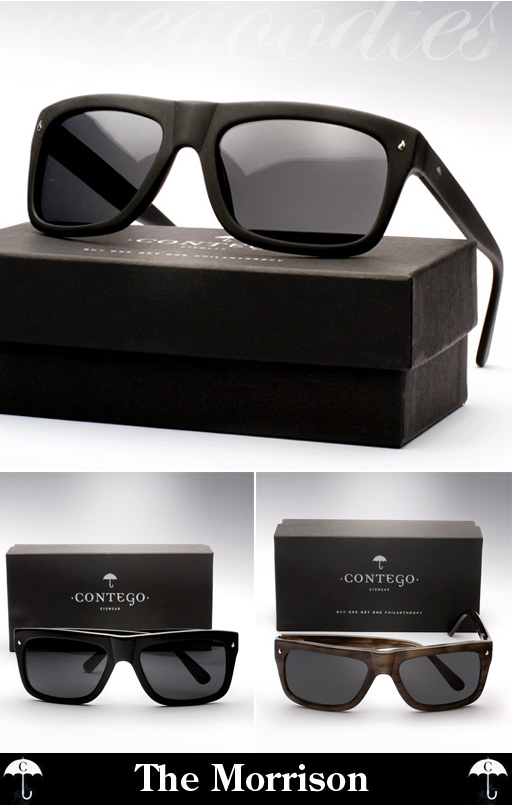 SHOP Contego The Morrison sunglasses | Colors Available:
Matte Black >>
Black >>
Grey Swirl >>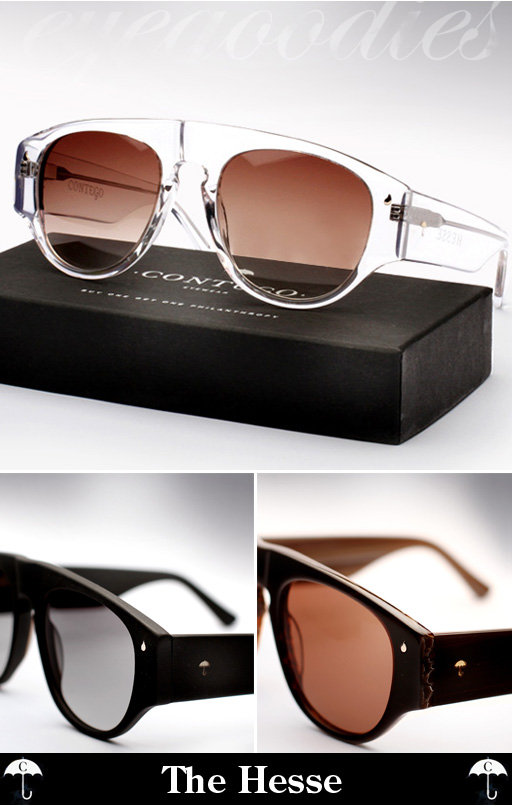 SHOP Contego The Hesse sunglasses | Colors Available:
Clear >>
Matte Black >>
Chocolate Swirl >>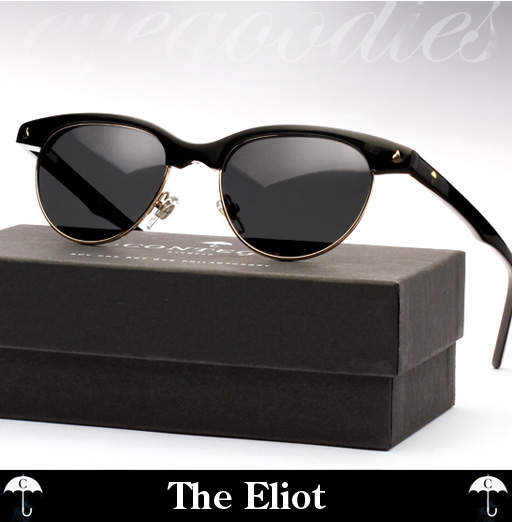 SHOP Contego The Eliot sunglasses | Colors Available:
Black >>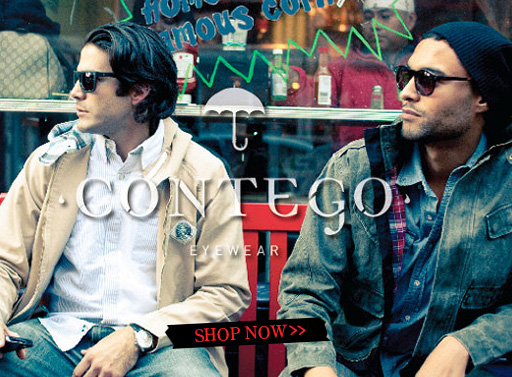 SHOP ALL CONTEGO SUNGLASSES >>