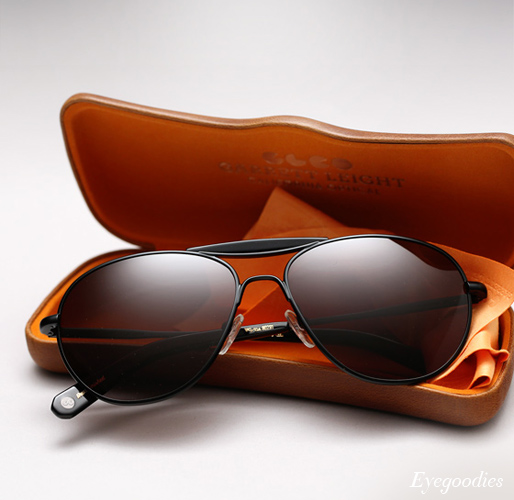 Back in black with a powder coat finish, the 'SPEEDWAY T' sunglasses.

The Garrett Leight "Speedway with Top Bar" is an aviator which was specifically inspired by a frame worn by gonzo journalist Hunter S. Thompson in the late 1960's and worn consistently through the 70's, 80's, and 90's. Originally introduced in Garrett Leight's first season, it returns in the Resort collection with a new limited edition powder-coat color treatment. The powder-coated finish gives the metal a matte appearance, as well as durability from the elements.
Available in two colors, our favorite being the Black on Black on Black, that is: black powder-coated metal, black acetate accents, and black lenses, for a clean and modern look.  For the more traditionalist, it is also available in a powder-coat silver, with "Honey" accents and brown gradient lenses.
Check it out below: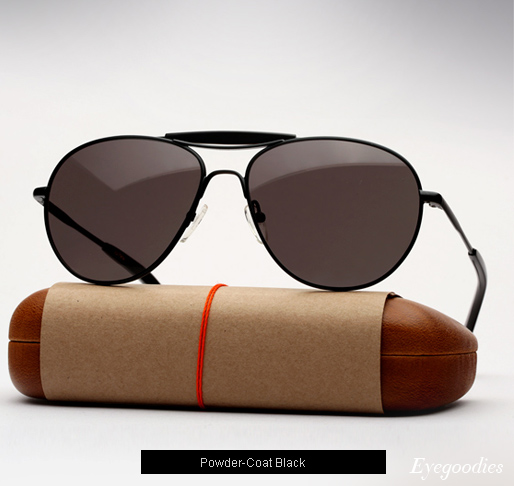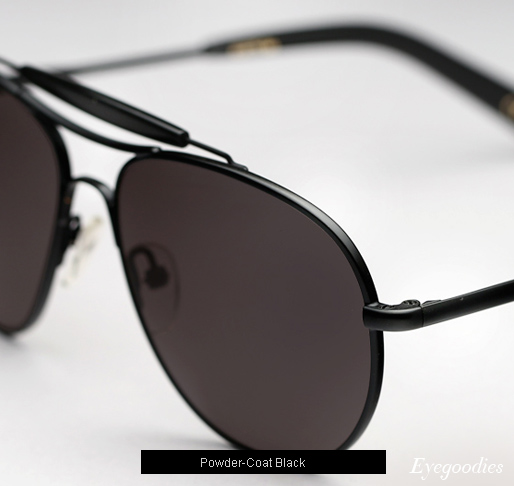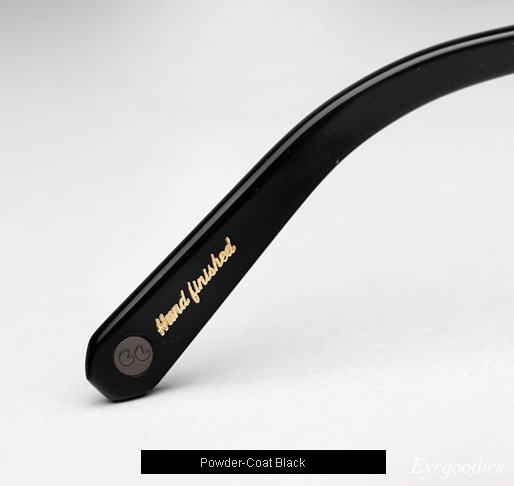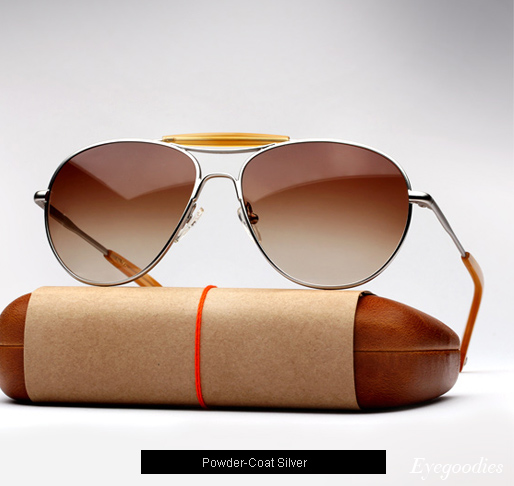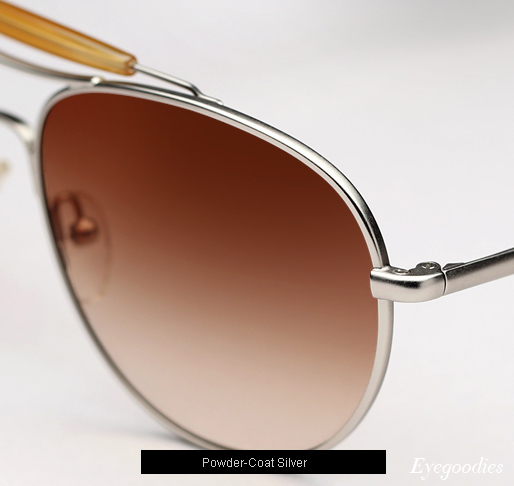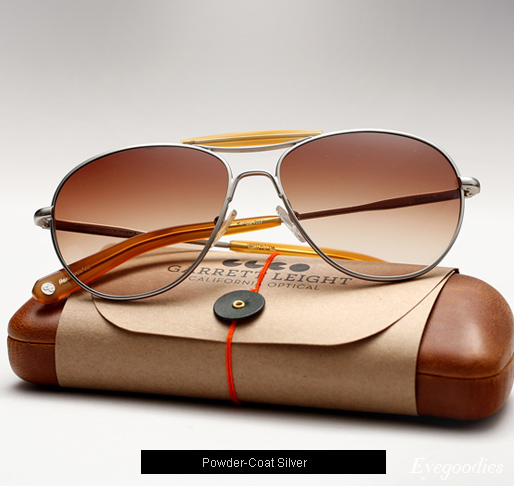 Shop Garrett Leight Speedway T sunglasses | Colors Available:
Powder-Coat Black >>
Powder-Coat Silver >>
SHOP ALL GARRETT LEIGHT SUNGLASSES >>