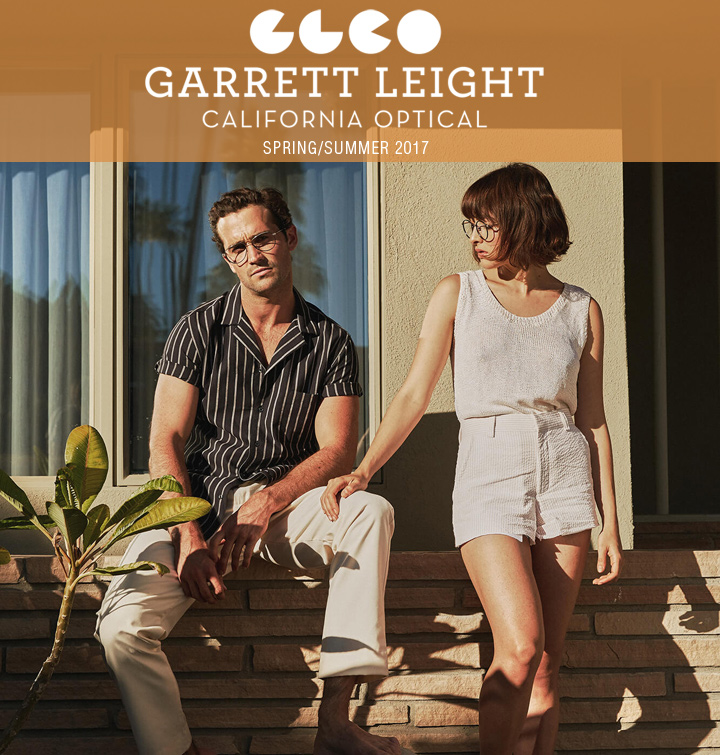 The Garrett Leight Spring Summer 2017 collection is one of the most expansive and technical to date. The range explores new shapes, finishes, and textures influenced by the American Southwest – all while maintaining that signature classic, clean, California-cool aesthetic we can't get enough of.
"Natural palettes of soft pastels resemble desert landscapes and the hypnotic minimalism of California artist James Turrell's experiments in light and space are reflected in our creations." 
Encompassing both sun and optical frames, the collection features completely new shapes such as: the Canal, a squared off aviator with inverse windsor rims and color filled inlays. The Seville, a rounded sunglass with Sapphire gradient semi-flat lenses.  As well as the Linnie optical with its coin edge filigree.
However the highlights for us are the refreshed classics.  The Van Buren and Kinney reimagined with metal and acetate combinations, adding a new level of depth and richness to the designs.  Semi-flat lenses, lenses in earth tones,deep gradients, and metallic layered mirror finishes brings an assortment of new color and reflection.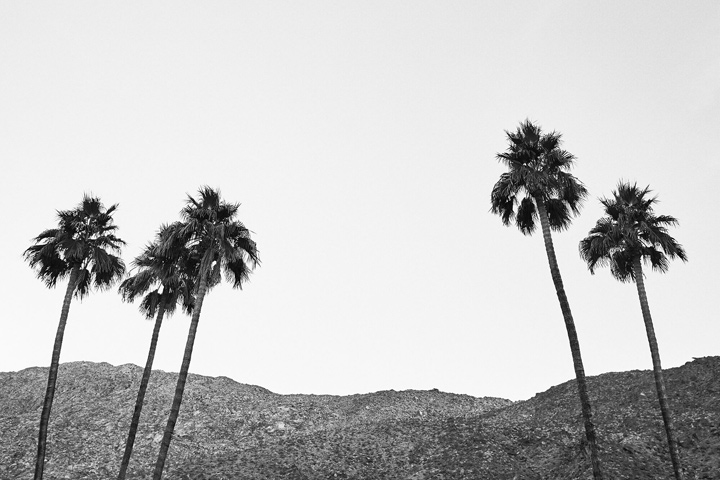 "A collection envisioned in memories brought to life for the present." Garrett Leight
 The Collection:

The Van Buren Combo is one of the best executed and most luxuriously detailed folding frames we have ever come across. In person everything about it feels substantial and rich. A unisex design that is an update to the iconic folding frame the Van Buren, with complimentary metal and acetate pairings. It features a color filled top bar and temples, acetate temple inserts, and semi-flat glass lenses (with a backside Anti-Reflective coating).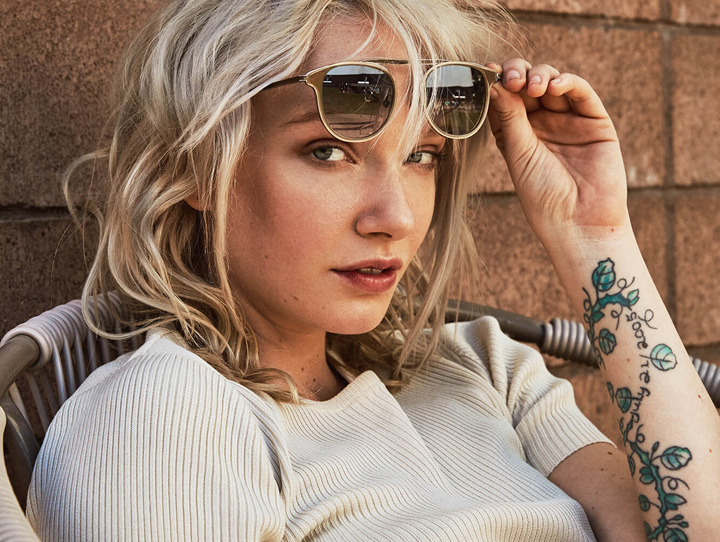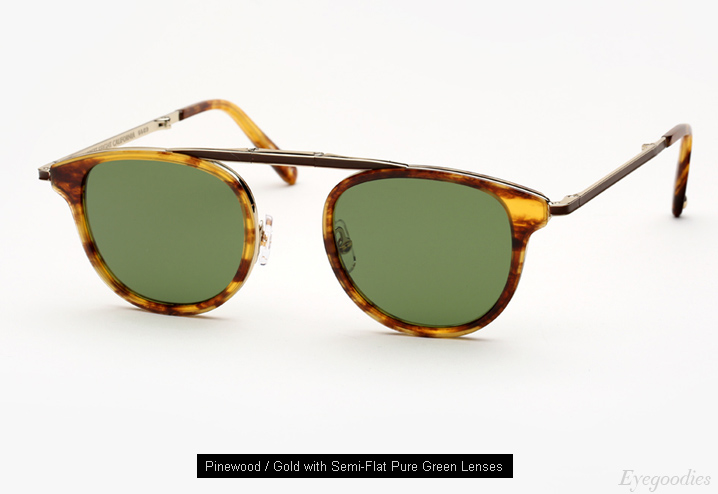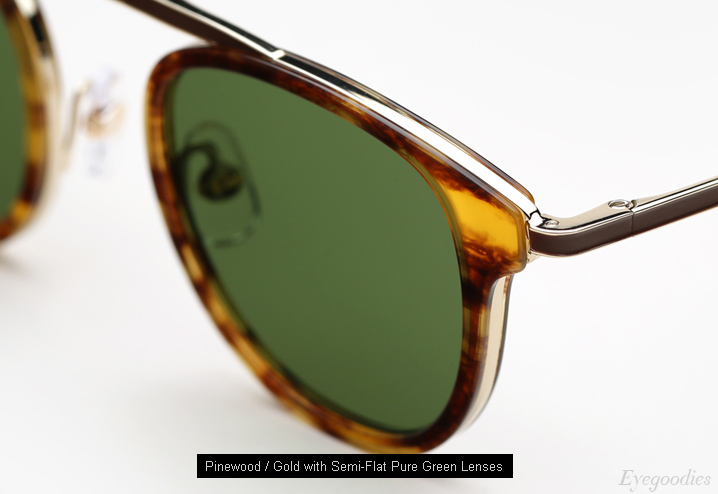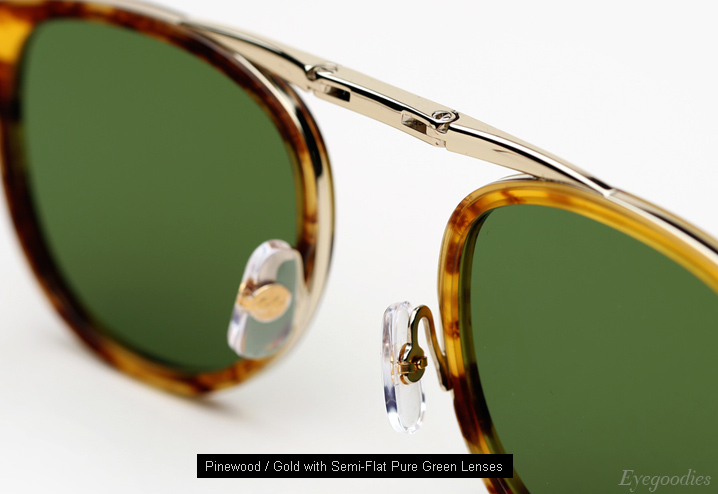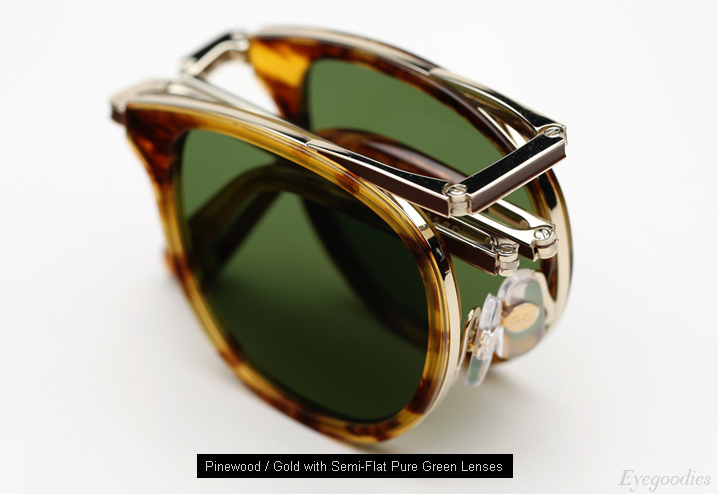 Shop Garrett Leight Van Buren Combo sunglasses | Colors Available:
Pinewood  >>
Matte Black >>
Bone >>

A larger aviator shape updated with inverse Windsor rims, color filled acetate inlays, and an architecturally styled bridge. Featured here in matte black with gold metal, and paired with G15 lenses with a flash gold mirror.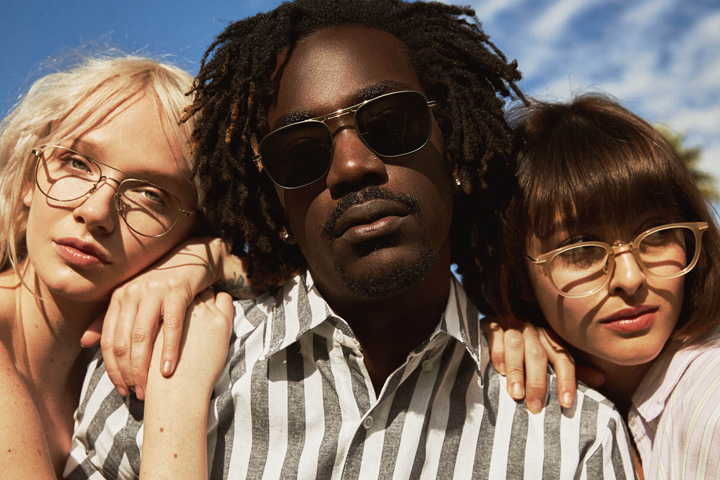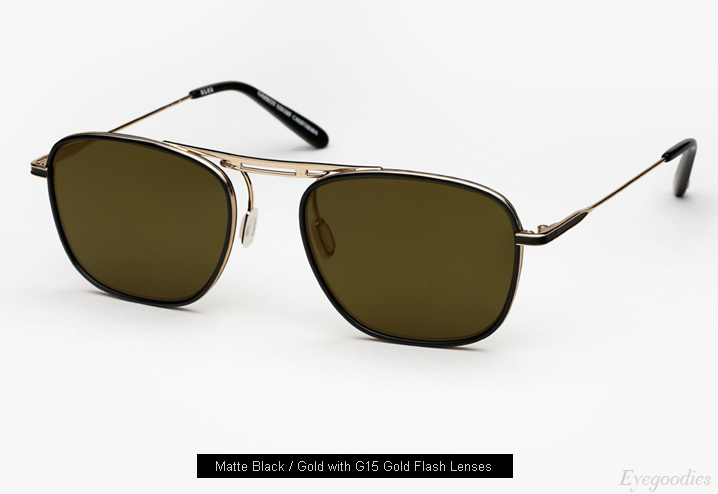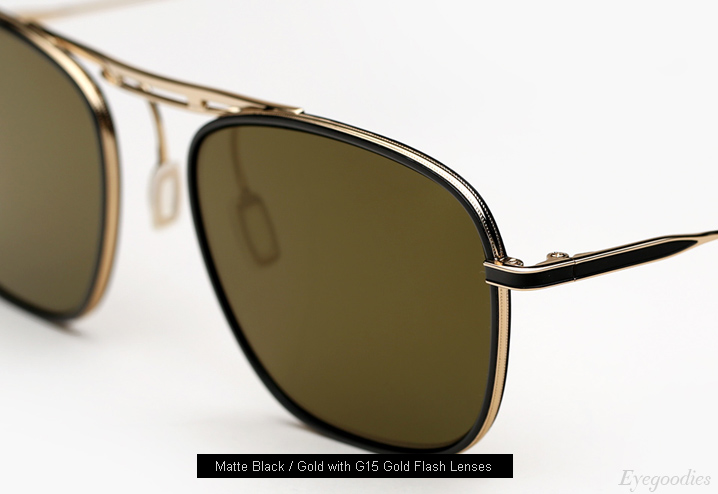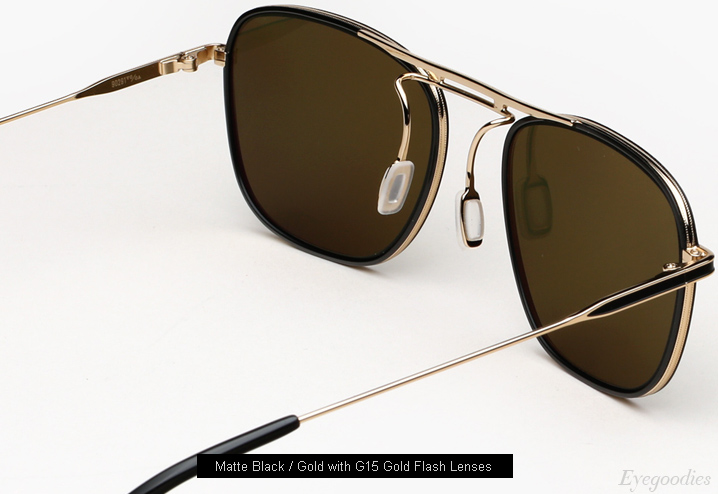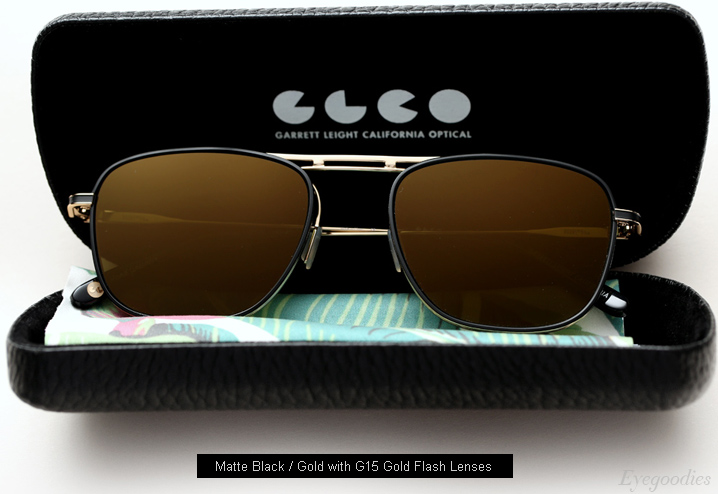 Shop Garrett Leight Canal – Matte Black / Gold Sunglasses >>

Seville is a well-proportioned super round shape with a filigree bridge and temples, paired with semi-flat CR-39 gradient lenses. Featured here in stunning sky blue with "Sapphire gradient" semi-flat lenses.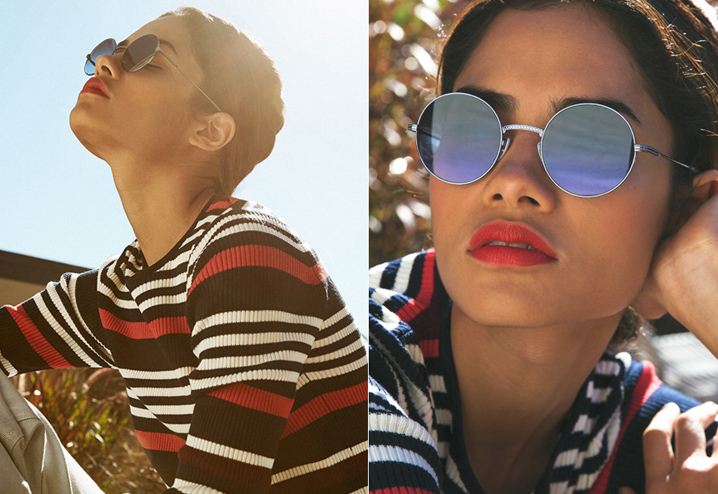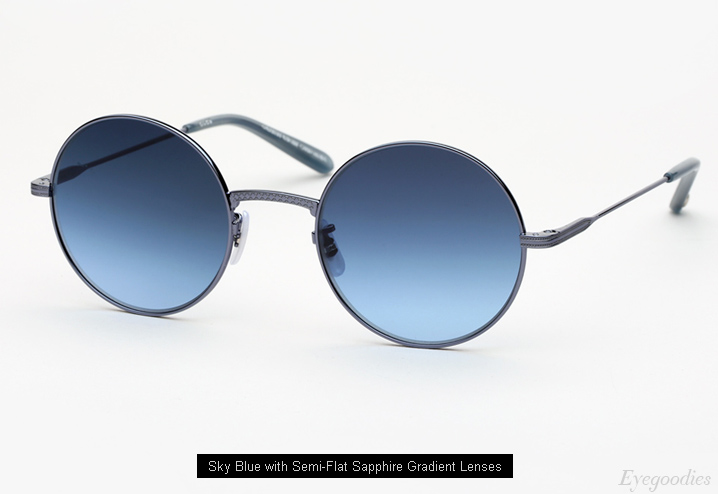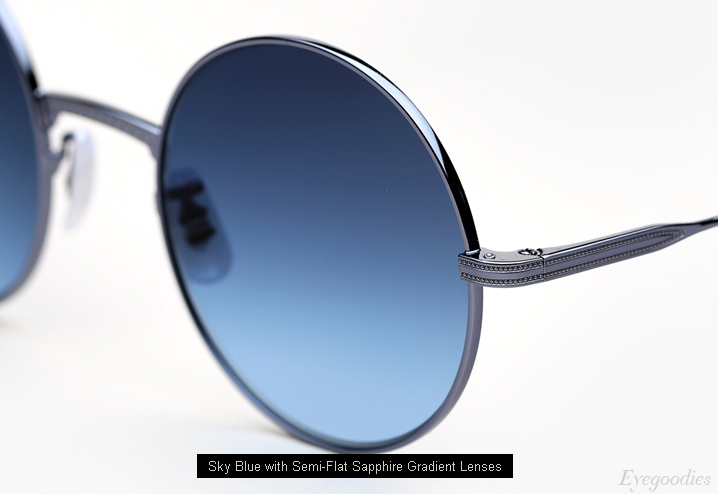 Shop Garrett Leight Seville – Sky Blue Sunglasses >>


The Garrett Leight Linne is a classic rounded aviator style with reverse Windsor rims, coin edge filigree, and metal/acetate temples in complementary tones. Great care was given to the sizing to ensure it had an ideal proportioned fit as an optical frame, which works well on men and women alike.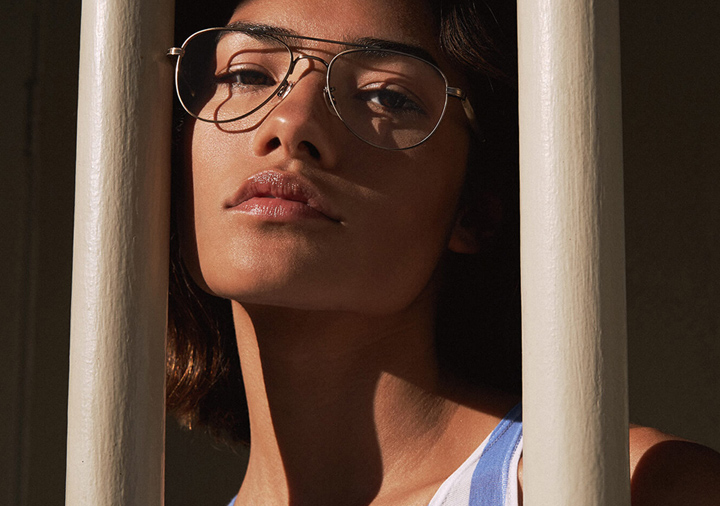 Shop Garrett Linnie eyeglasses | Colors Available:
Brushed Gold  >>
Matte Black >>
Red Tortoise >>

Garrett Leight's best selling Kinney shape redesigned with a metal bridge, adjustable nose pads, and rich metal temple inlays in colors inspired by the Southwest.  Each comes complete with Garrett Leight's signature folding sunglass clip.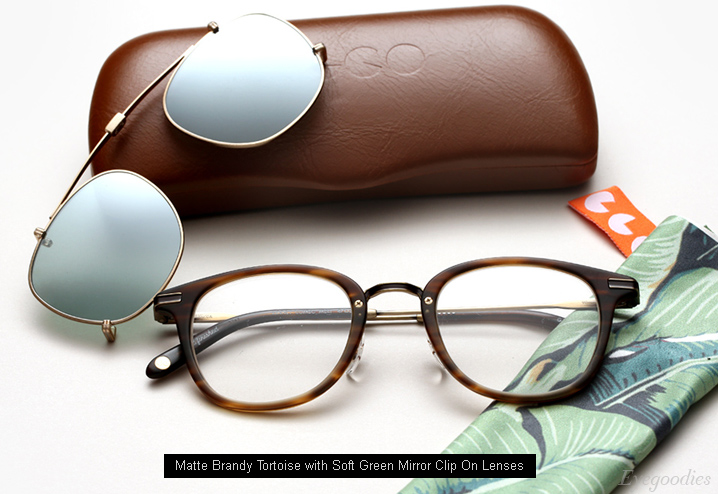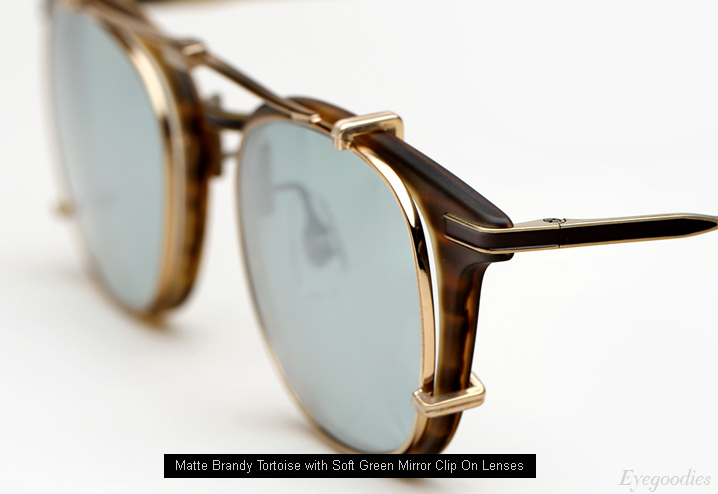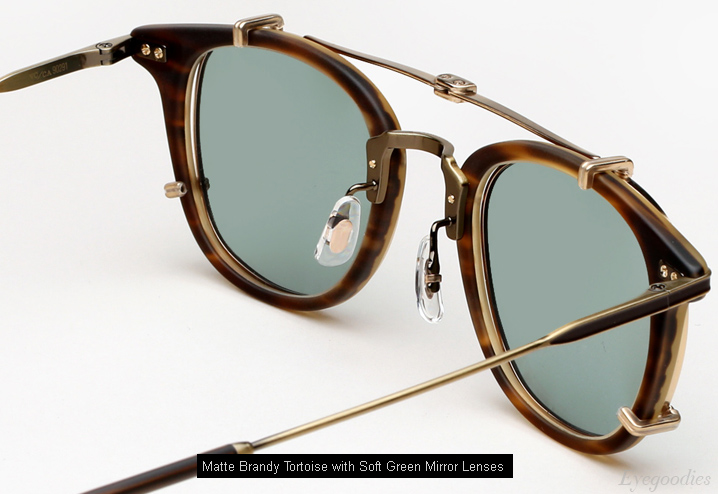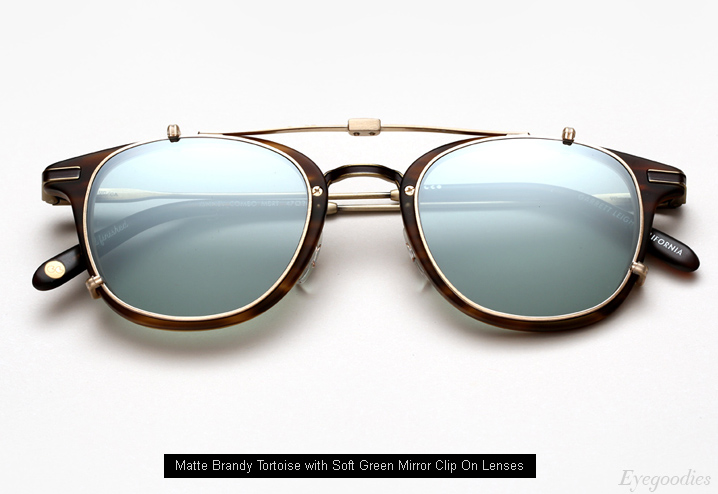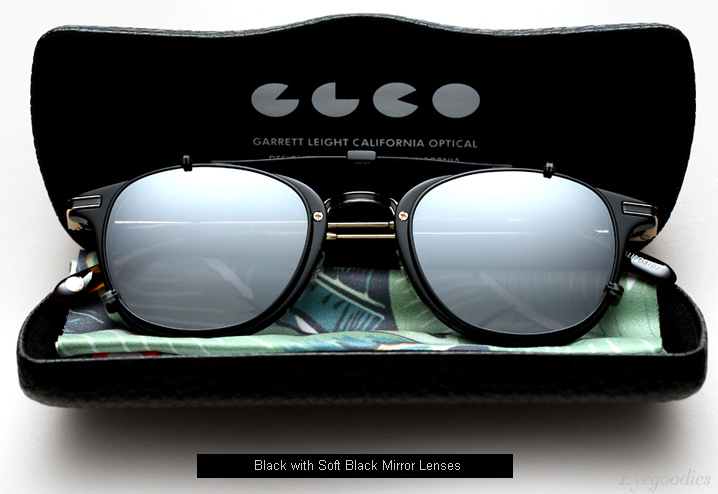 Shop Garrett Kinney Combo eyeglasses + Clip-On  | Colors Available:
Matte Brandy Tortoise  >>
Black >>

The classic Wilson refreshed with soft and sophisticated powder pastels and pearlized acetate enlivened with contrasting polished metal hardware and detailing.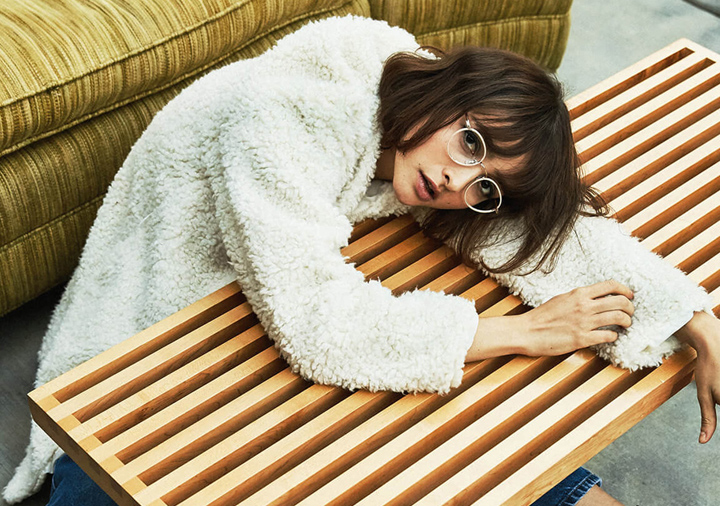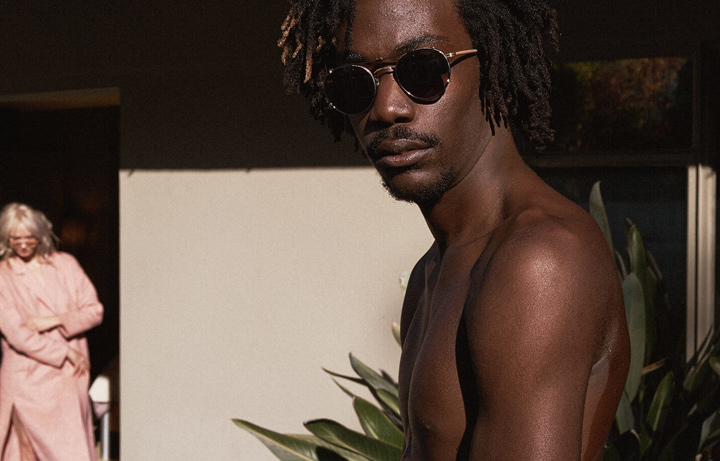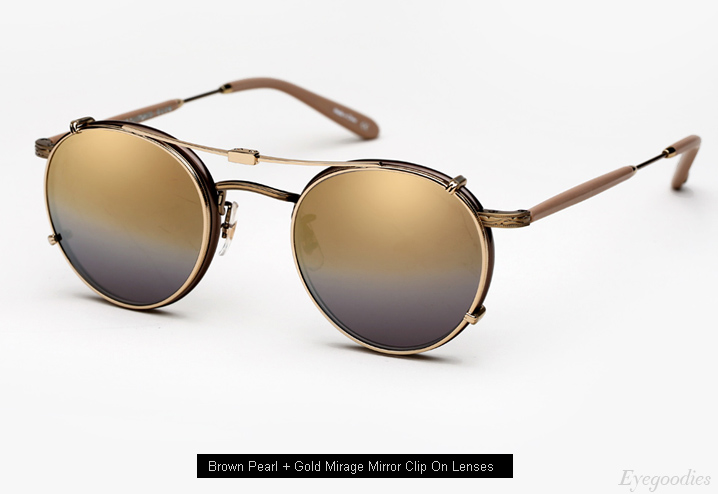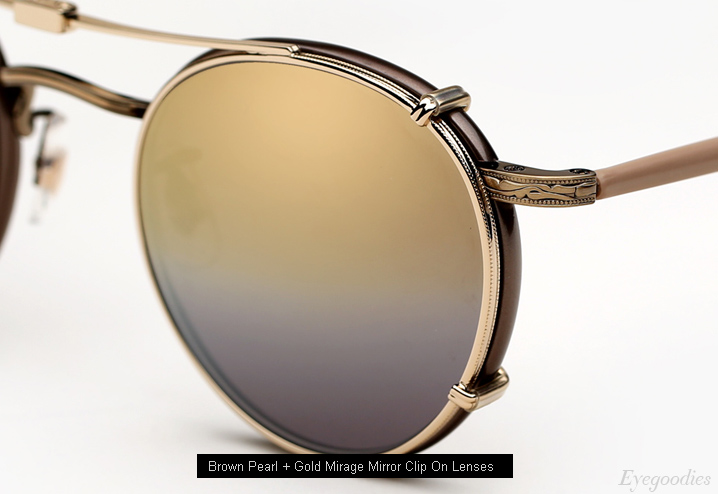 Shop Garrett Wilson eyeglasses | New Colors Available:
Brown Pearl + Clip  >>
Seafoam >>
Sand >>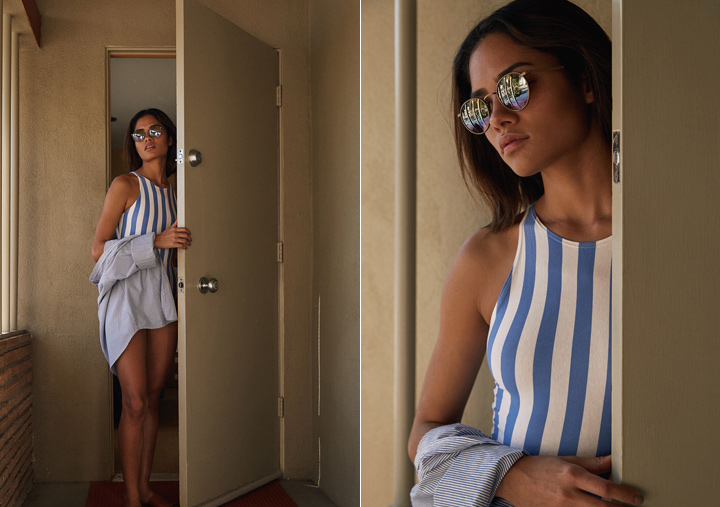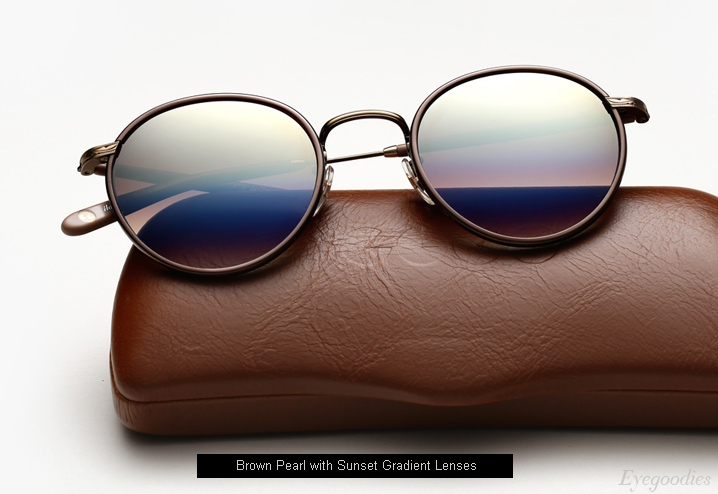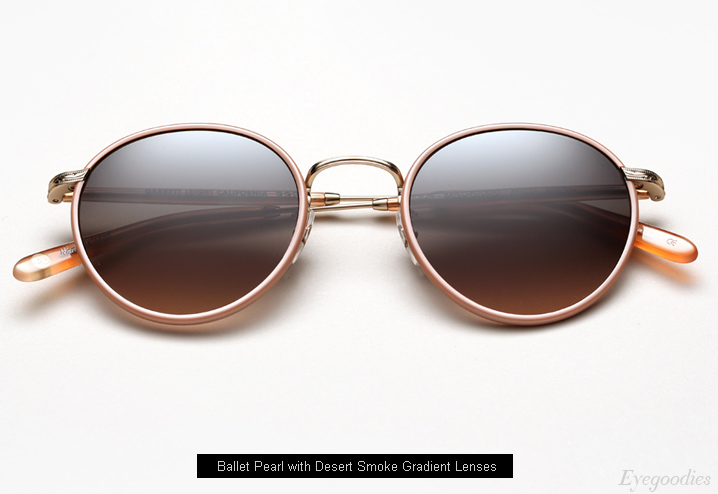 Shop Garrett Wilson sunglasses | New Colors Available:
Brown Pearl  >>
Ballet Pearl >>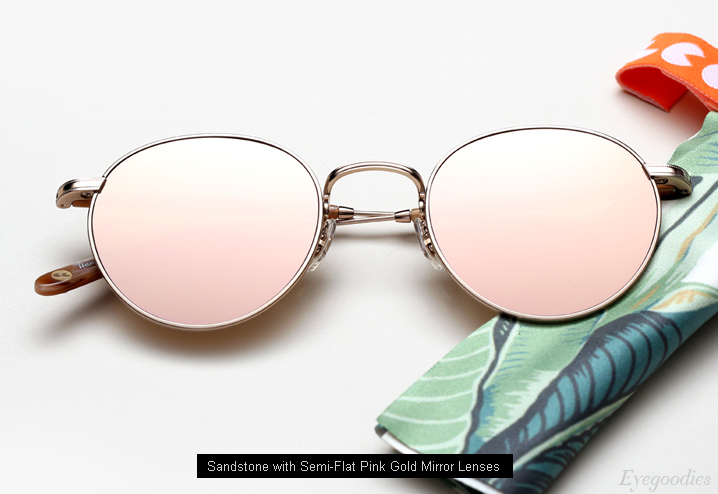 Shop Wilson M – Sandstone Sunglasses >>
SHOP ALL GARRETT LEIGHT SUNGLASSES >>
SHOP ALL GARRETT LEIGHT EYEGLASSES >>