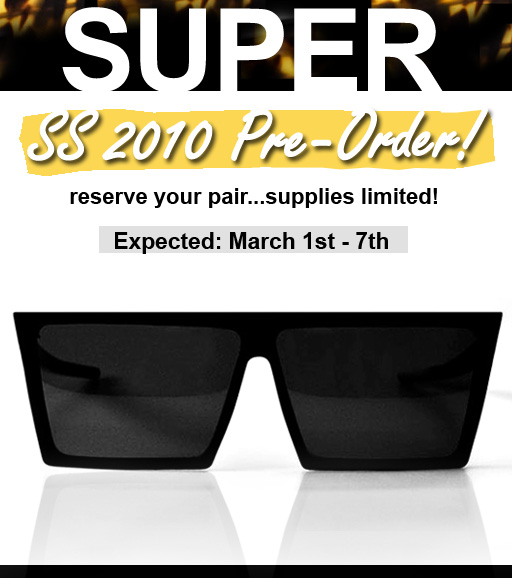 Now taking Pre-Orders on the Super Spring/Summer 2010 sunglass collection: Expected to ship March 1st – March 7th.
The much anticipated Super sunglasses Spring/Summer 2010 shipment will soon be dropping at Eyegoodies and as usual we wanted to give you a heads start to reserve your pair.
Super once again doesn't disappoint, as the collection brings a very fresh and exciting lineup with some unique new safari prints, as well as completely new shapes such as the Andrea, Peoples, and what is sure to be a hit the "W"(shown in pic above).
We will have a complete rundown and some great pics of all the new items when the shipment arrives.
The Pre-Order is now open so you can  guarantee to get your pair first!
As usual supply is limited.
SHOP Super Sunglasses >>