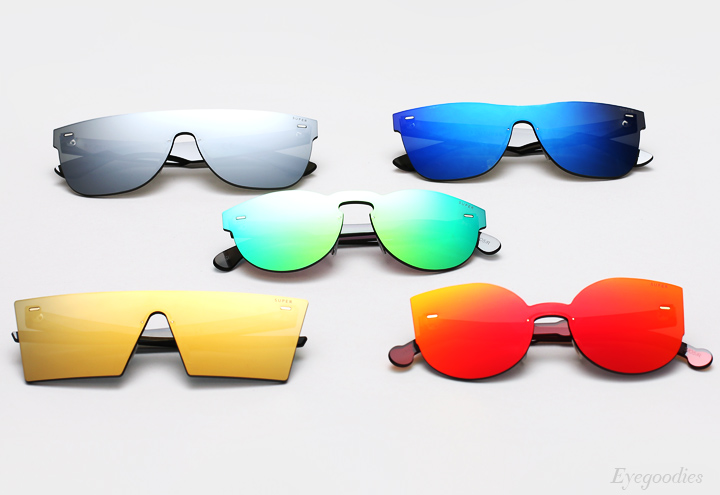 Weighing in at less than 1 oz.  Marking the first ever series of completely frameless sunglasses, we are proud to present the TUTTOLENTE (Literally meaning "ALL LENS") collection. RetroSuperFUTURE's new limited edition special projects release puts emphasis on the future.
In an elegant execution, each frame is made of just a single sheet of lightweight Zeiss lenses, comprising both the front and arms. Finished with 3 barrel hinges and light weight minimal nose pads affixed directly to the lenses, add durability and comfort.
Offered in 6 of Supers signature shapes in both a minimalistic black and solar radiation-deflecting mirrors.
With all lens and no frame, there is nothing to obscure your vision, check them out below…
The collection: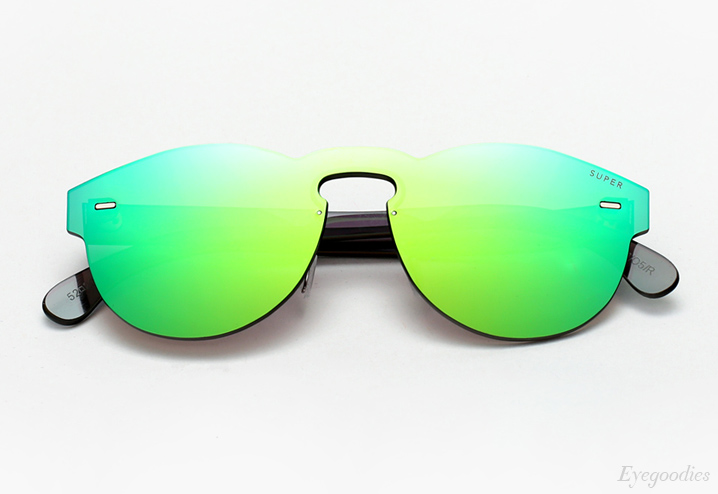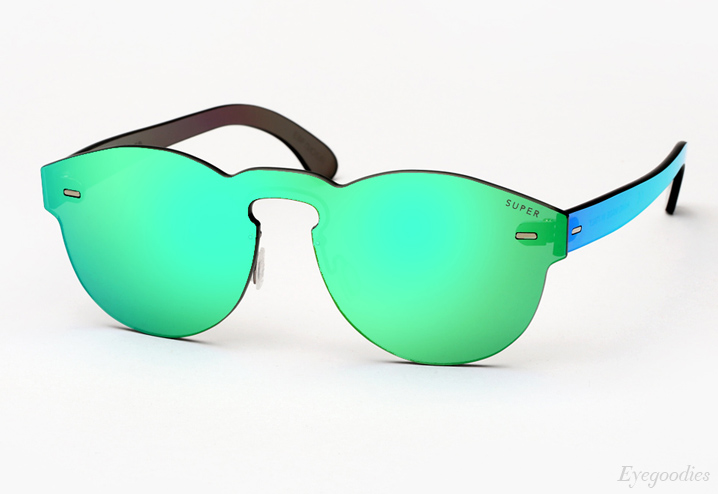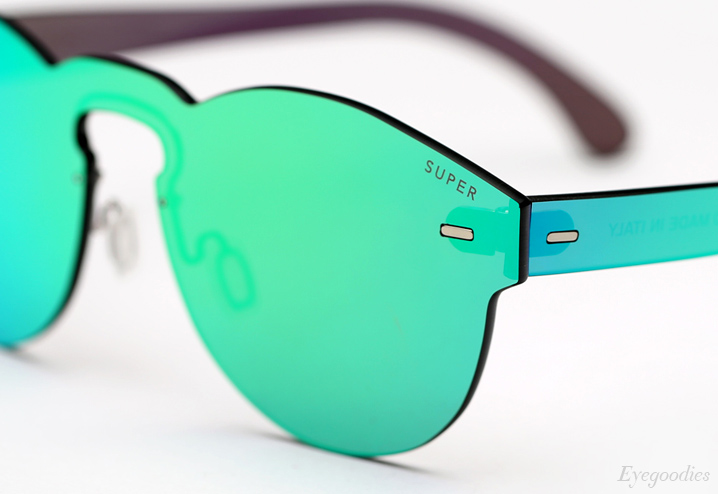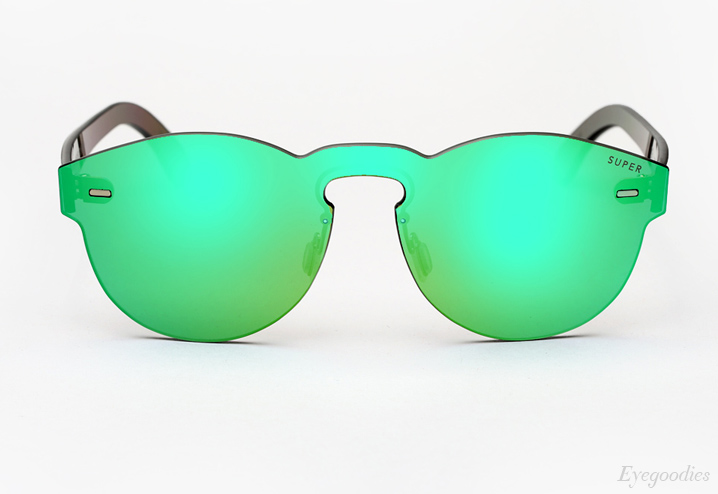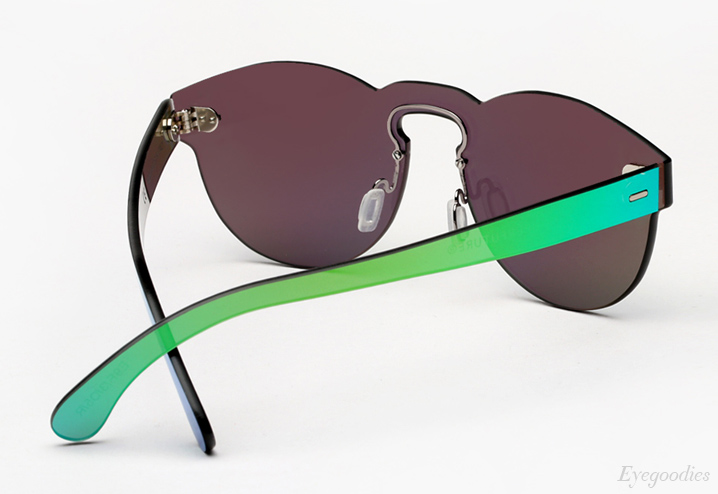 Shop Super Paloma Large Tuttolente Green Sunglasses >>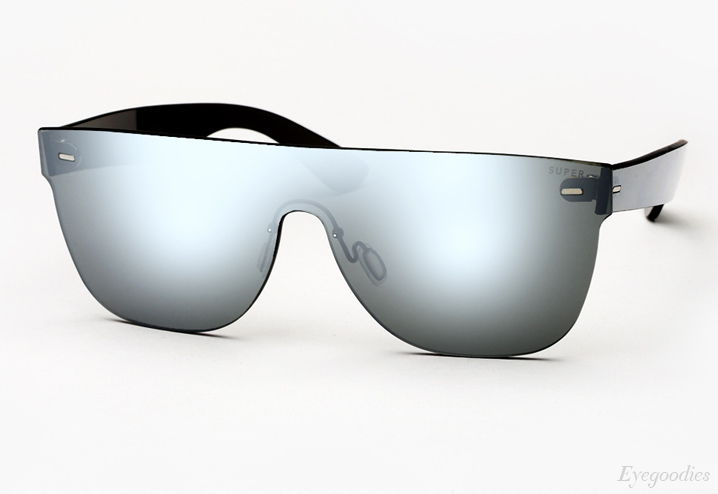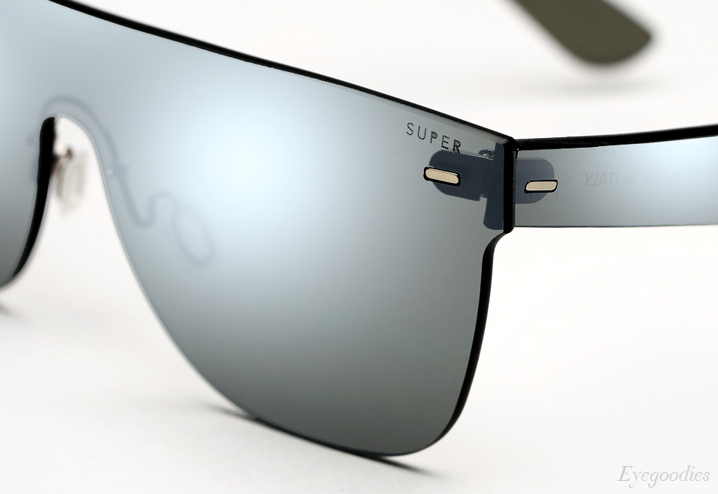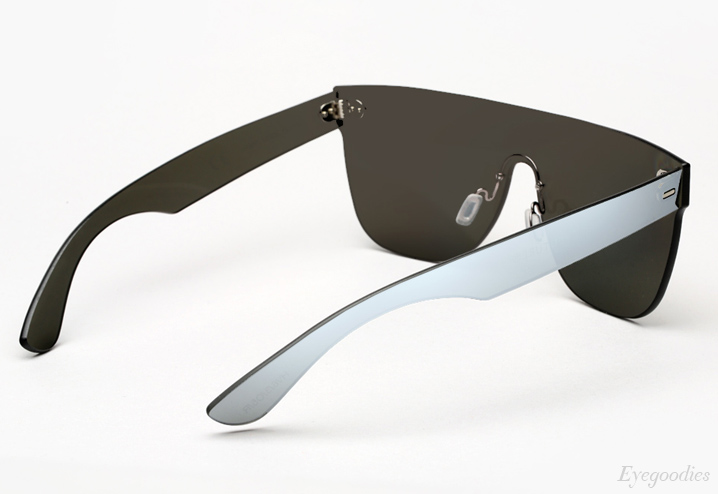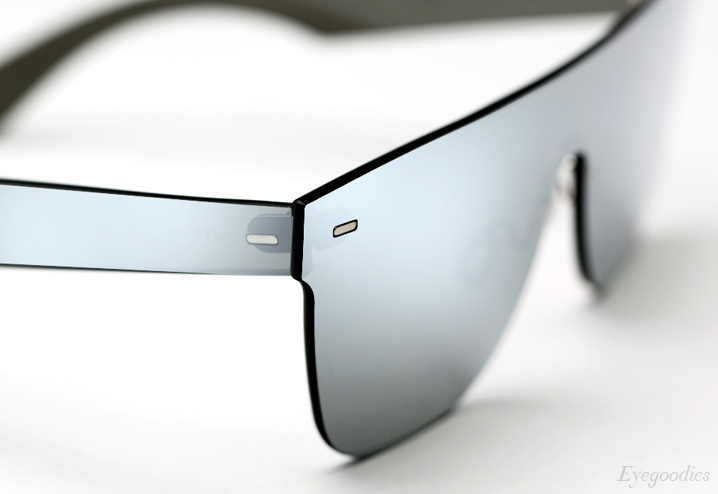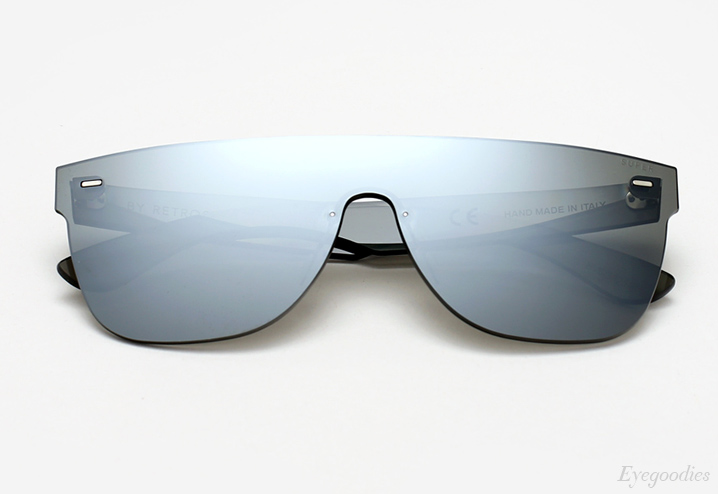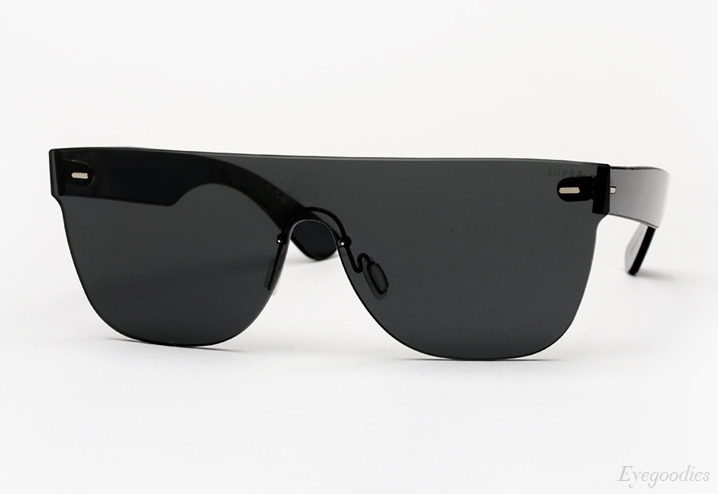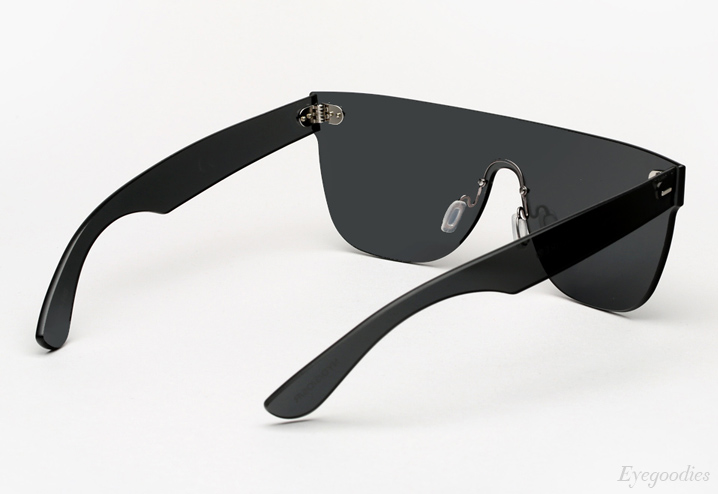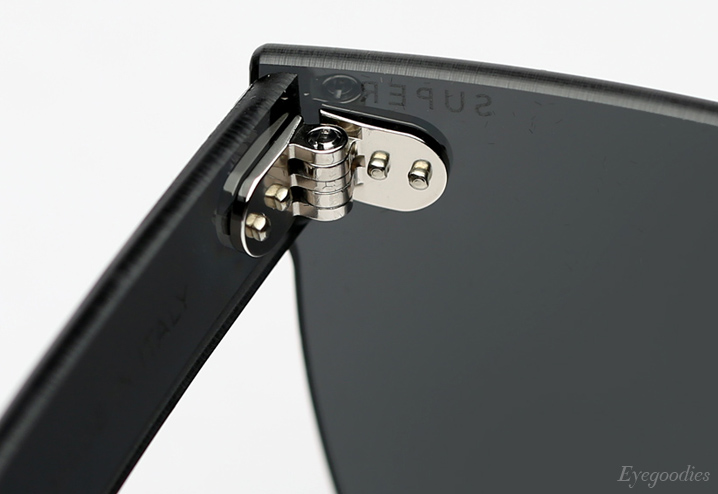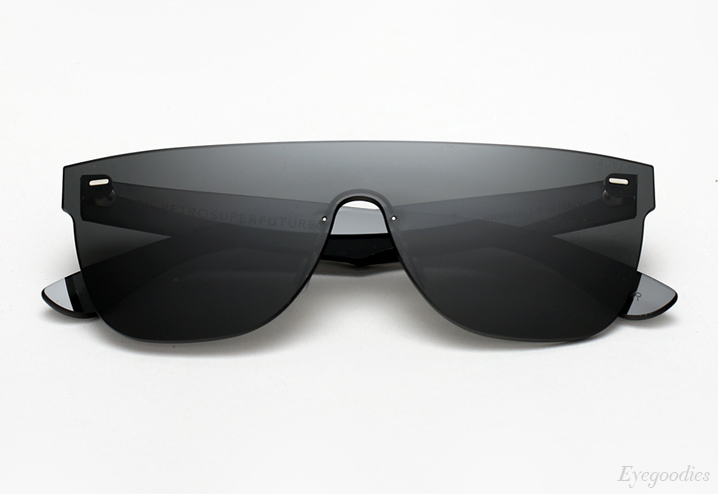 1. Shop Super Flat Top Large Tuttolente Silver Sunglasses >>
2. Shop Super Flat Top Tuttolente Black Sunglasses >>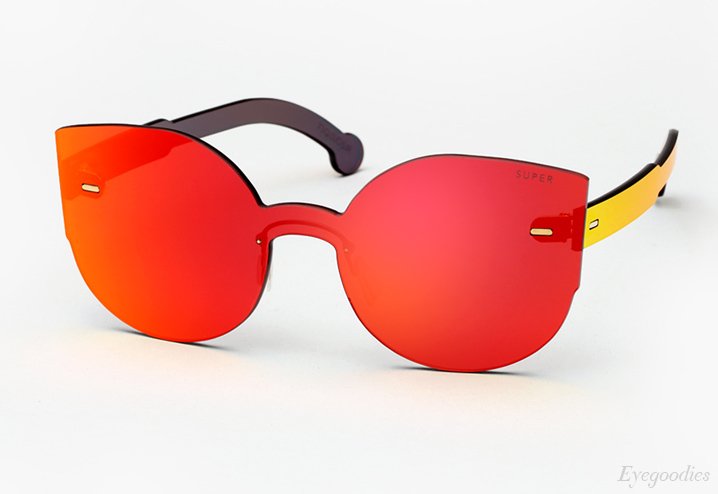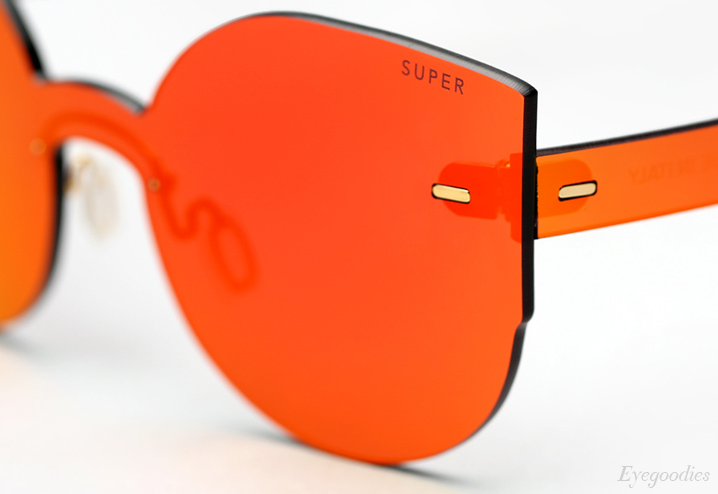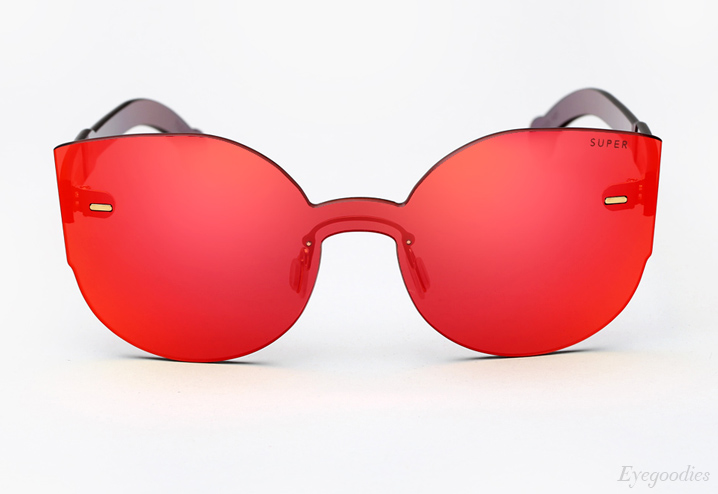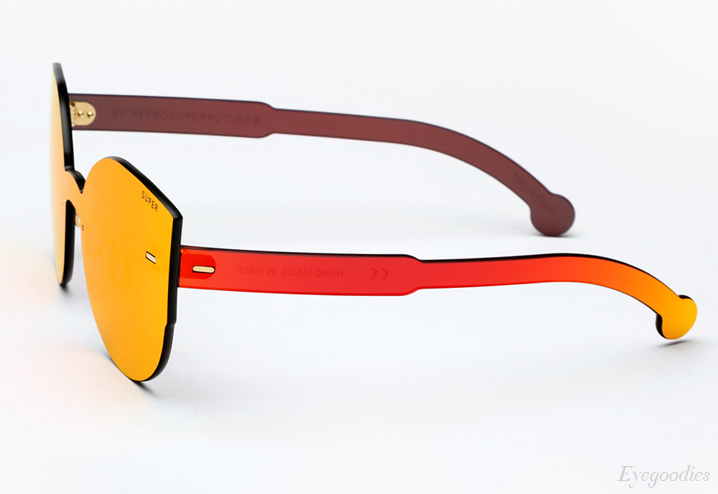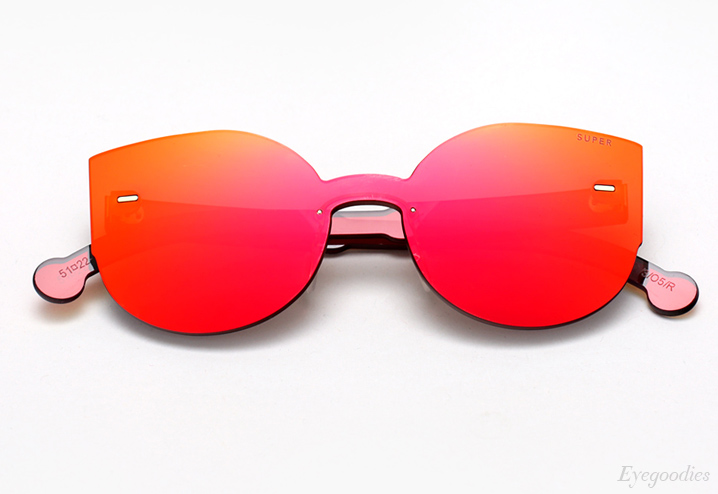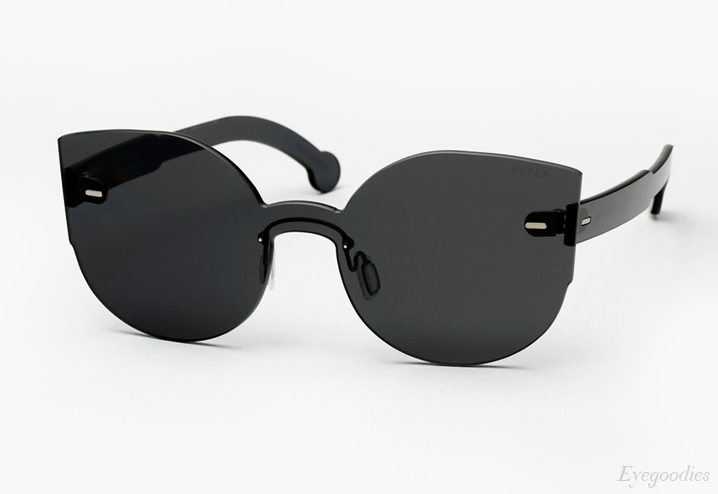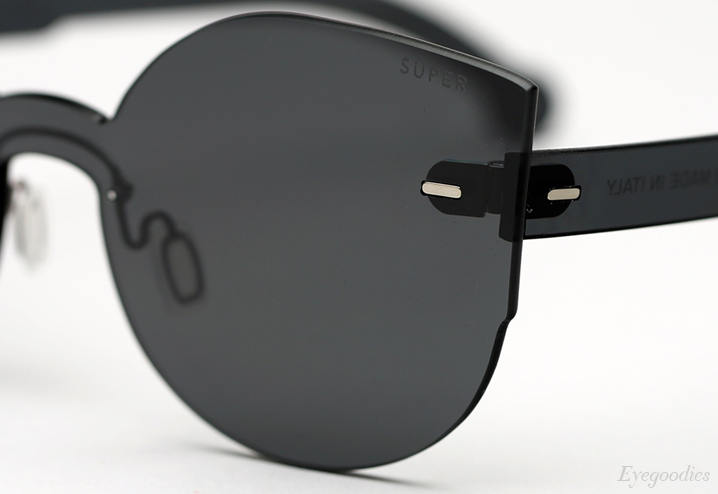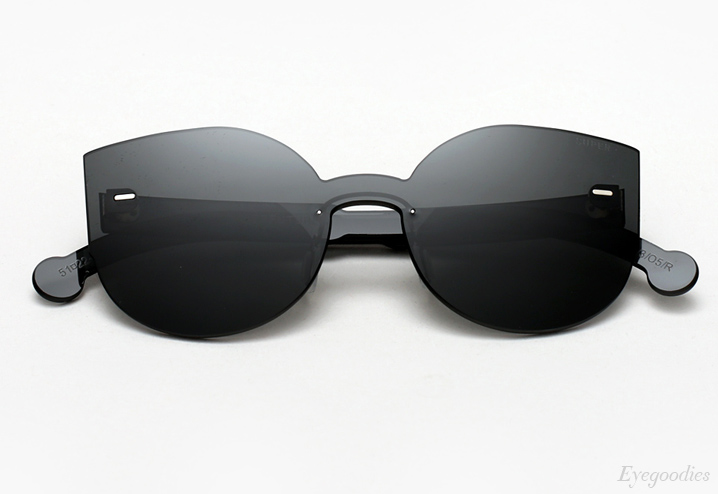 1. Shop Super Lucia Tuttolente Red Sunglasses >>
2. Shop Super Lucia Tuttolente Black Sunglasses >>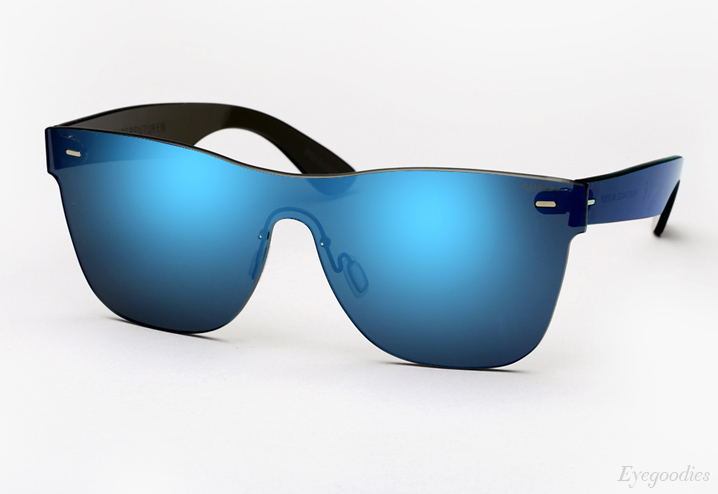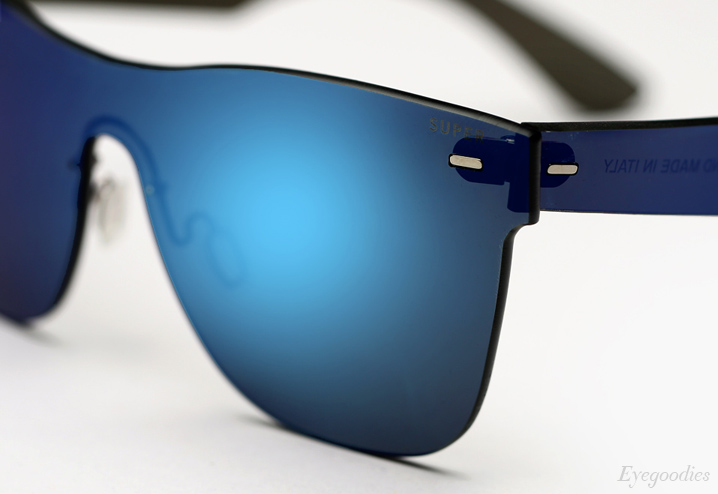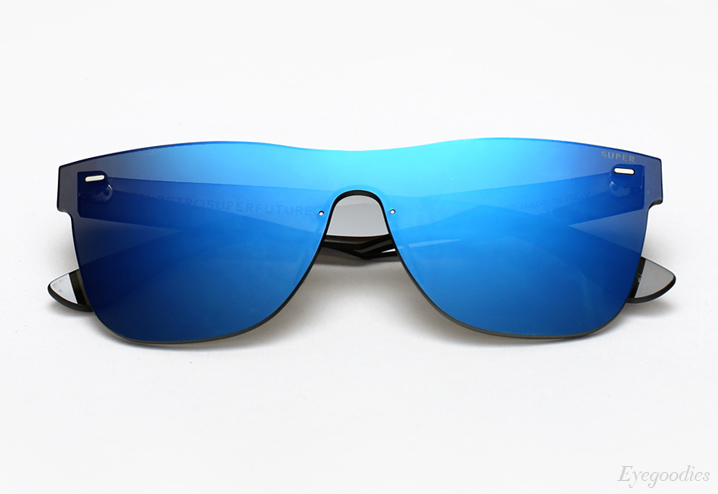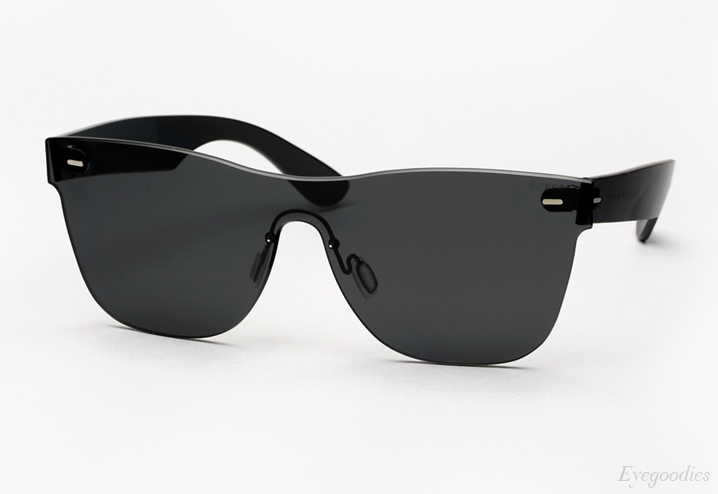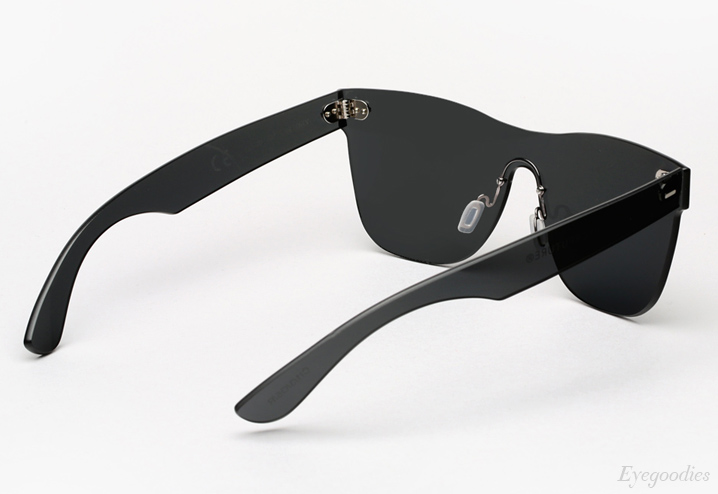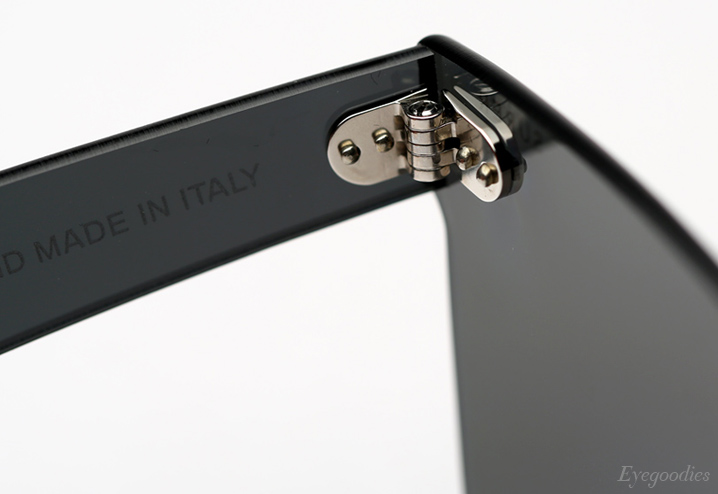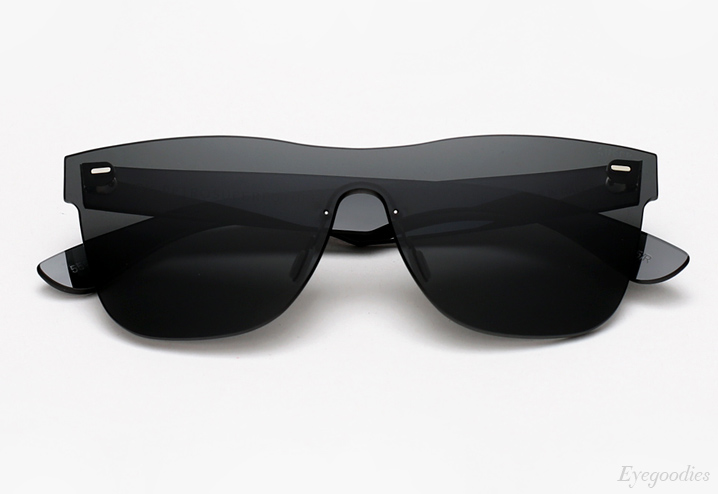 1. Shop Super Basic Large Tuttolente Blue Sunglasses >>
2. Shop Super Basic Tuttolente Black Sunglasses >>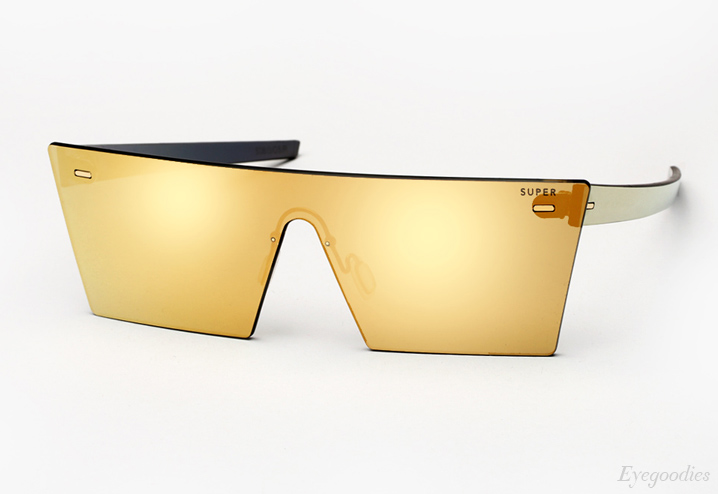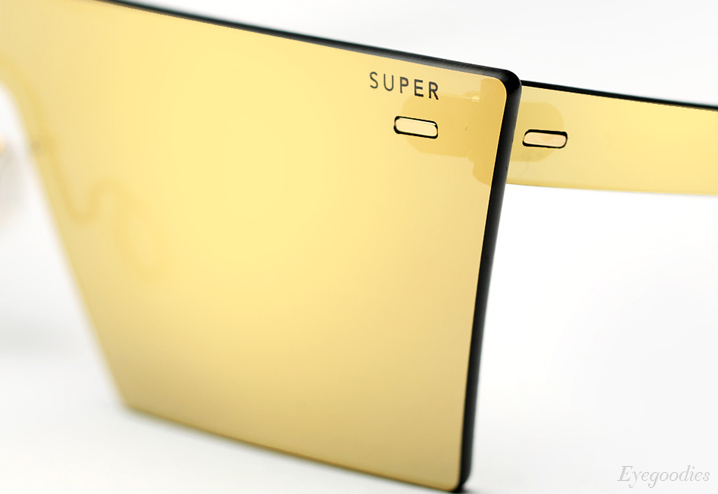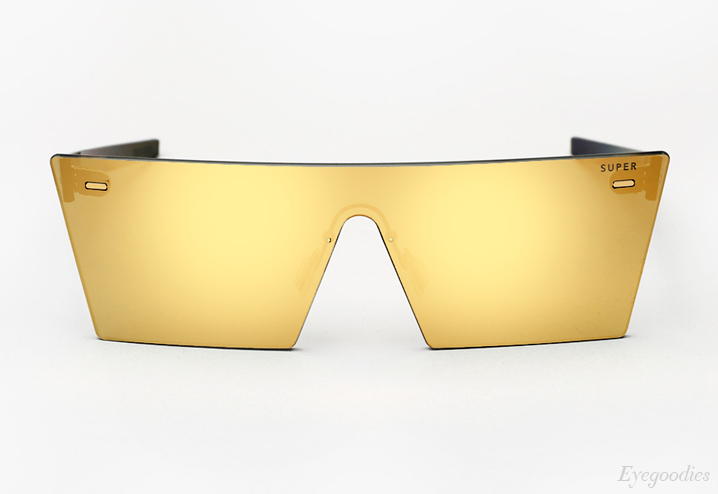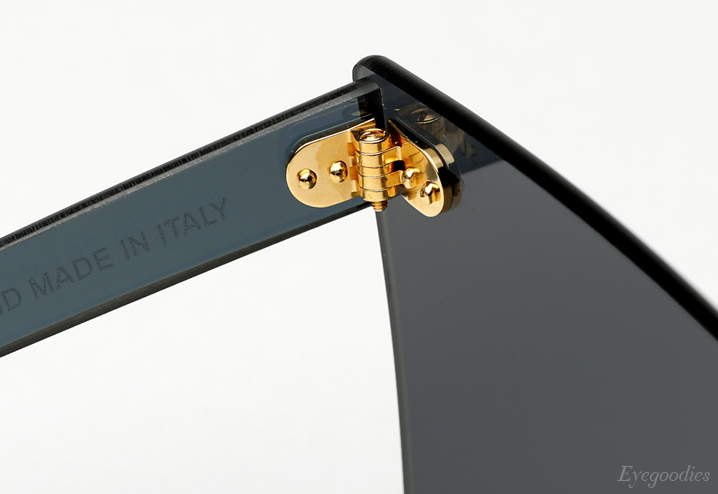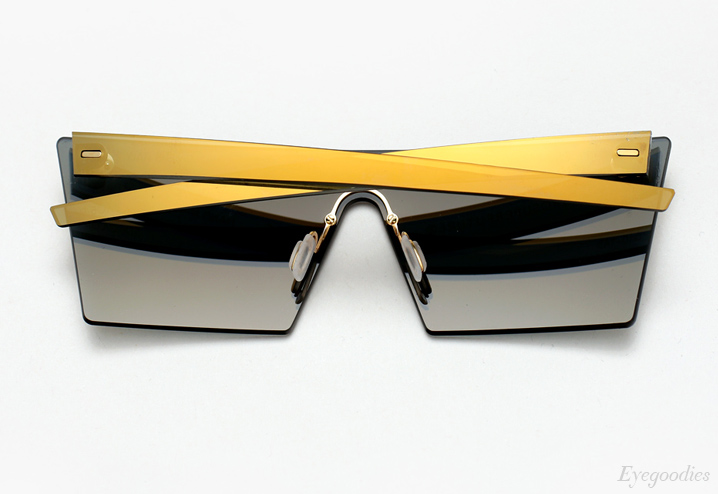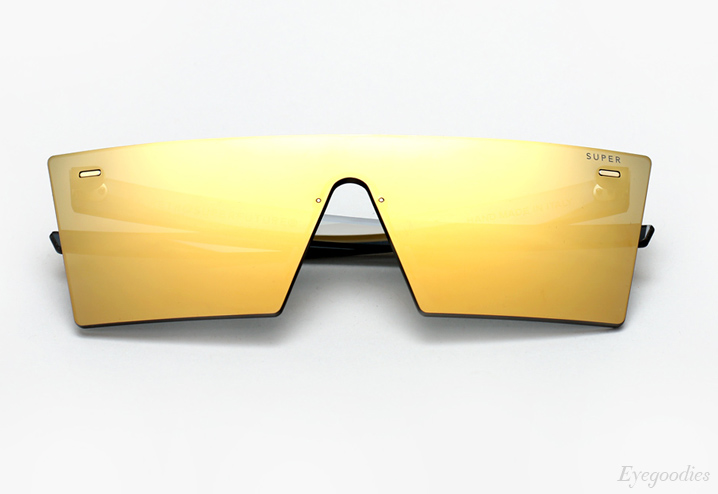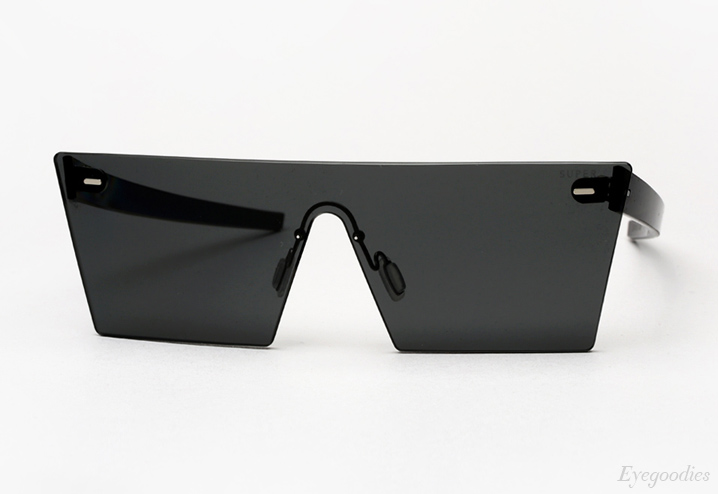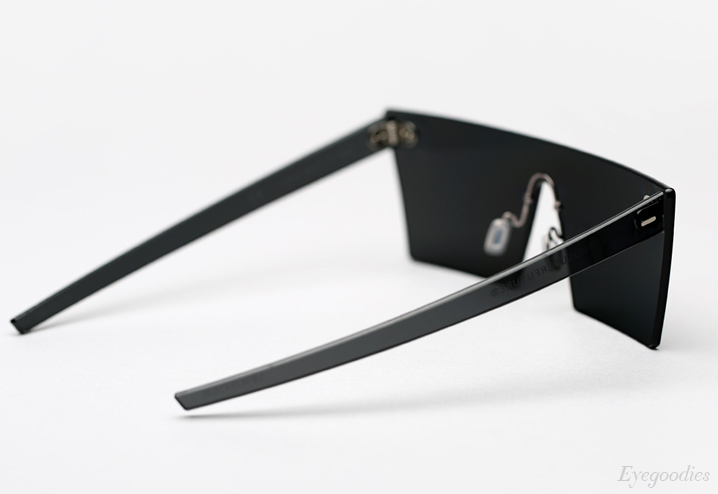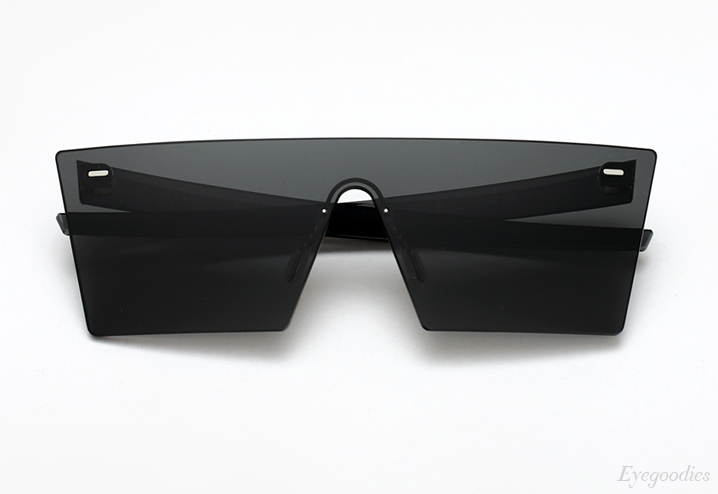 1. Shop Super W Tuttolente Gold Sunglasses >>
2. Shop Super W Tuttolente Black Sunglasses >>
Shop All Super Sunglasses >>
Shop All Super Eyeglasses >>