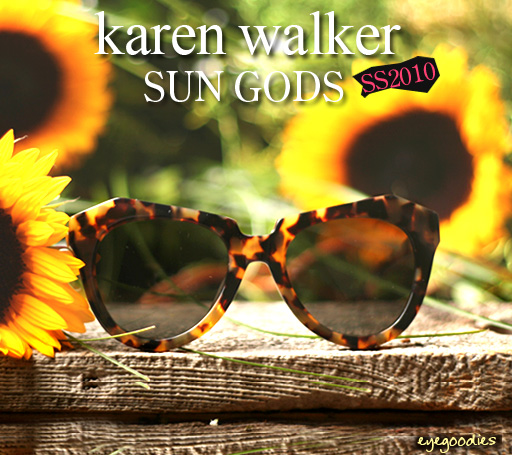 The latest Karen Walker eyewear Spring/Summer 2010 collection, entitled "Sun Gods", has just arrived.

Karen Walker doesn't disappoint this season, and once again creates designs which are refreshingly original and of course matched by the perfect campaign. Last season she brought us frames modeled on vampires, this season she turns to none other than the Gods themselves.
For those not familiar with Karen Walker, the New Zealand born designer ever since debuting her run way collection has enjoyed an ever growing following, with collections that are effortless and unpretentious. Karen Walker's sunglass designs are a fashion forward eclectic mix, bringing together many elements with a surprising ease. They embody tailored and street, masculine and feminine, dark and bright.
The new collection all modeled on Egyptian Gods and fittingly called "Sun Gods", features variety of metal and plastic frames that play with conventional shapes…such as circle, square, and even hexagon. With a plethora of colors such as classic black, vintage milky brown, florescent orange, and crazy tortoise just to name a few, you are sure to find a frame that you love and transform instantly into a Sun God.
The Collection: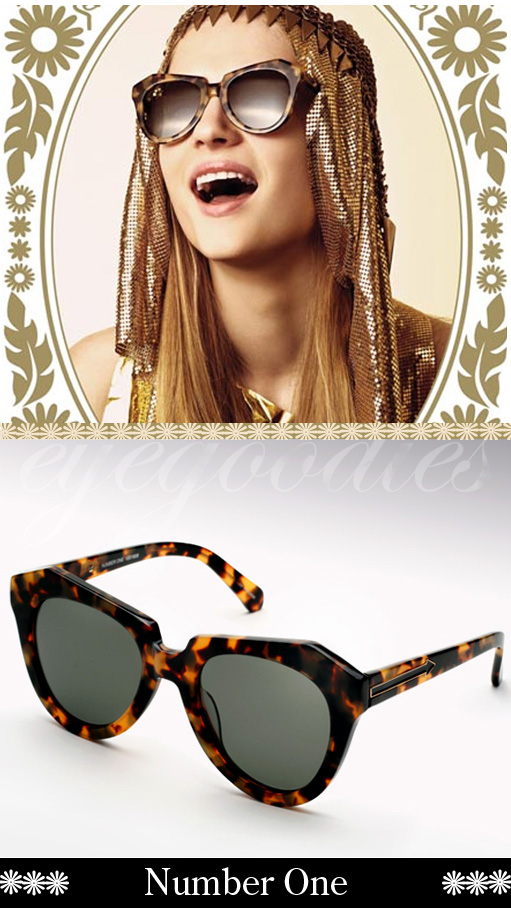 Karen walker Number One is a well-fitting feminine shape that ties together many unique style elements. It features modern angular edges, a pulled up line, and Karen Walker's signature arrows adorning the temples. Shown above in one of our favorite classic color combinations of tokyo tortoise with G15 lenses.
All elements come together nicely, making it already one of the hardest pieces to get a hold of for summer 2010.
SHOP Karen Walker Number One – Crazy Tortoise >>

Also Available in: Vintage Milky Brown >>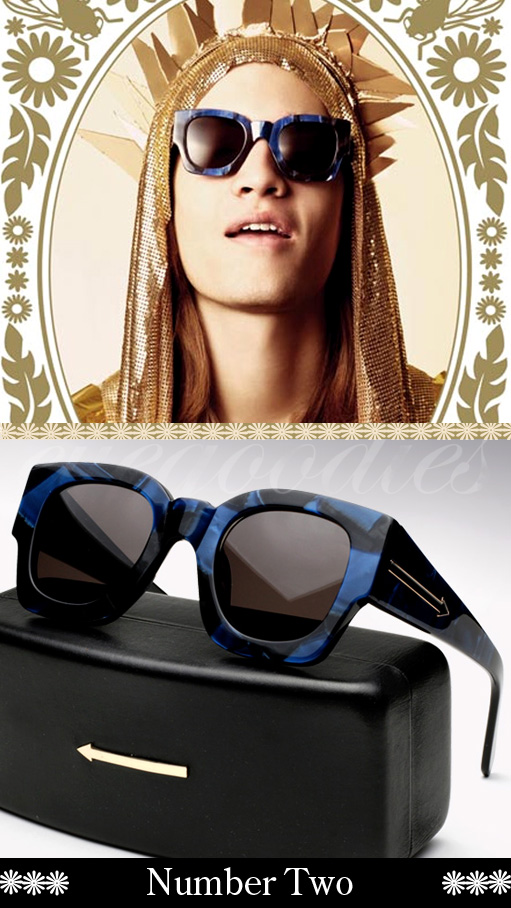 SHOP Karen Walker Number Two – Mottled Blue >>

Also Available in: Black >>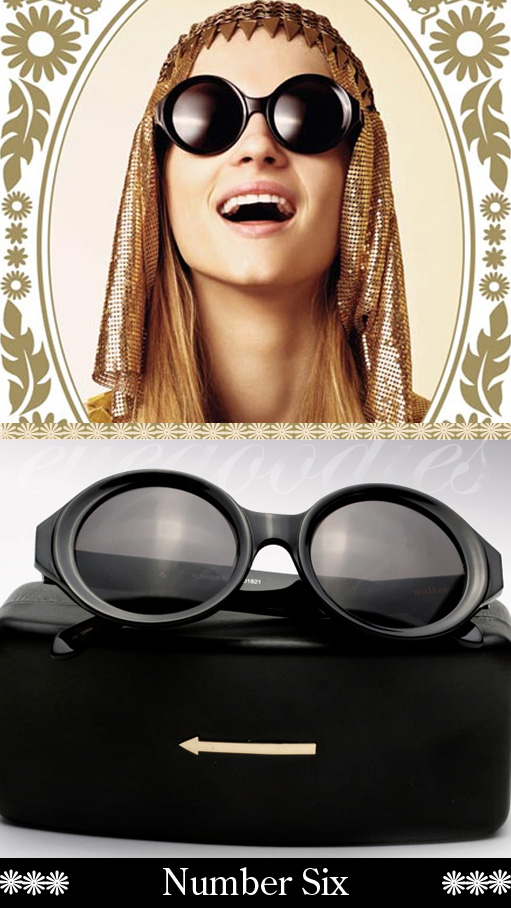 SHOP Karen Walker Number Six – Black >>

Also Available in: Crazy Tortoise >>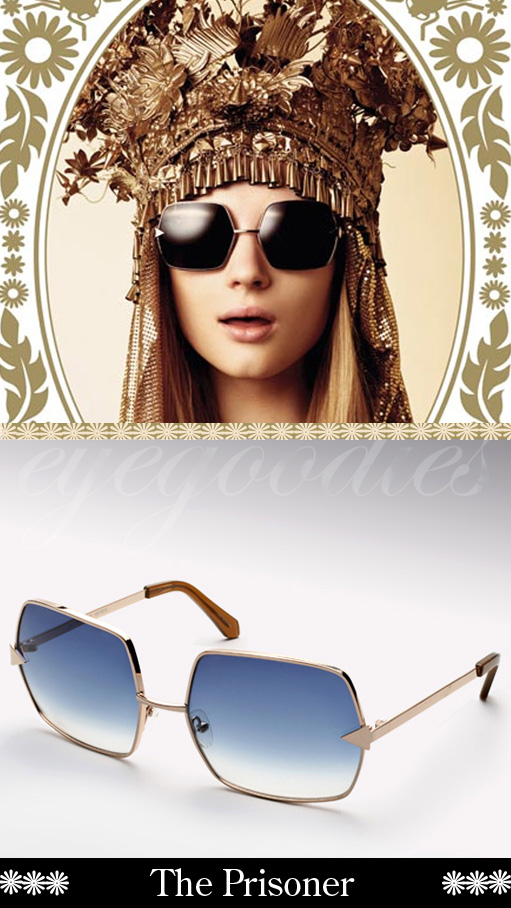 SHOP Karen Walker The Prisoner – Gold with Blue lens >>

Also Available in: Gold with G15 lens >>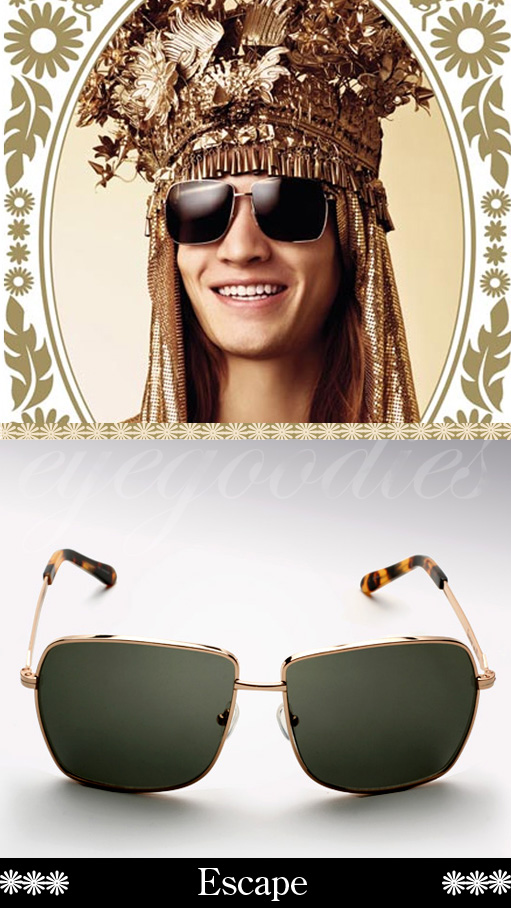 SHOP Karen Walker Escape – Gold with G15 lens >>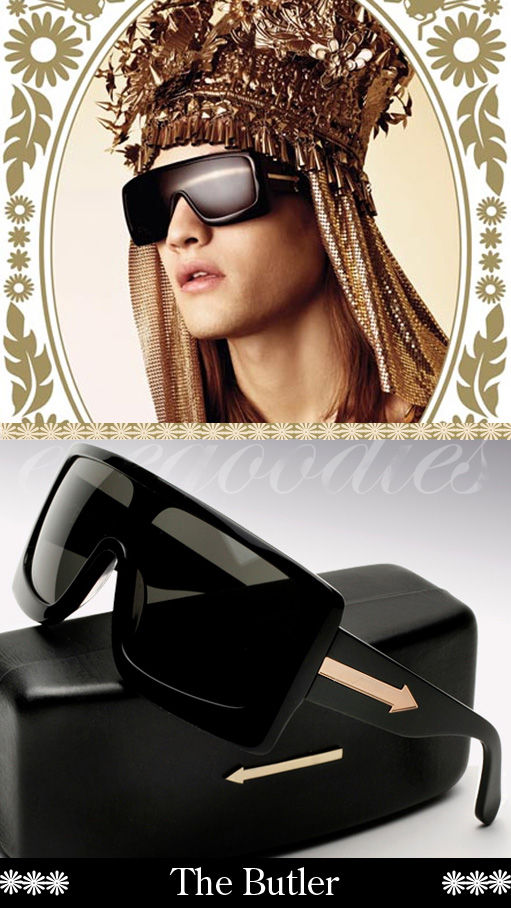 SHOP Karen Walker The Butler – Black >>
Also Available in: Blue >> | Tan >>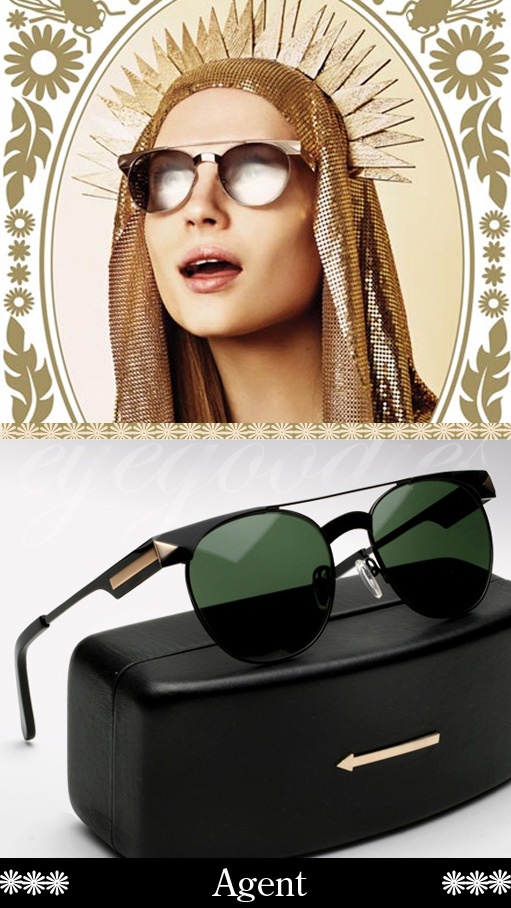 SHOP Karen Walker Agent – Black >>
Also Available in: Gold/G15 >> | Gold/Blue >>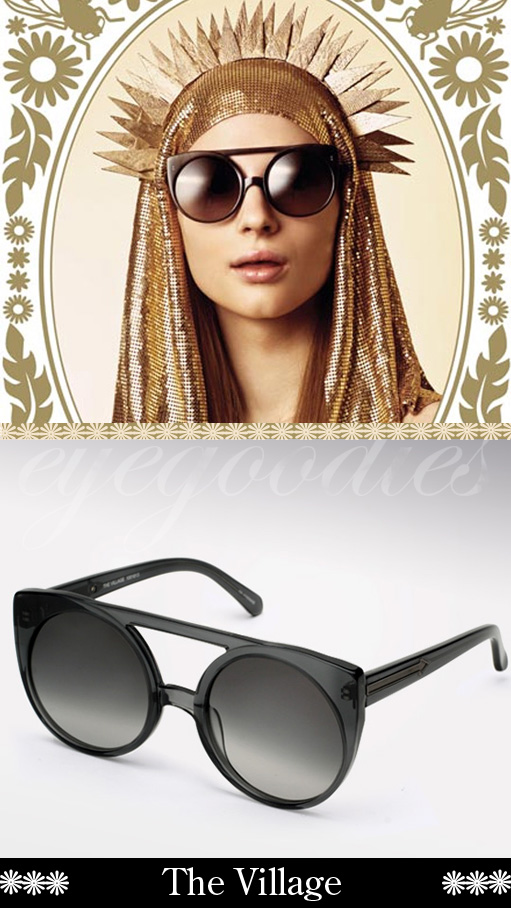 SHOP Karen Walker The Village – Grey >>
Also Available in: Black >> | fluorescent orange >>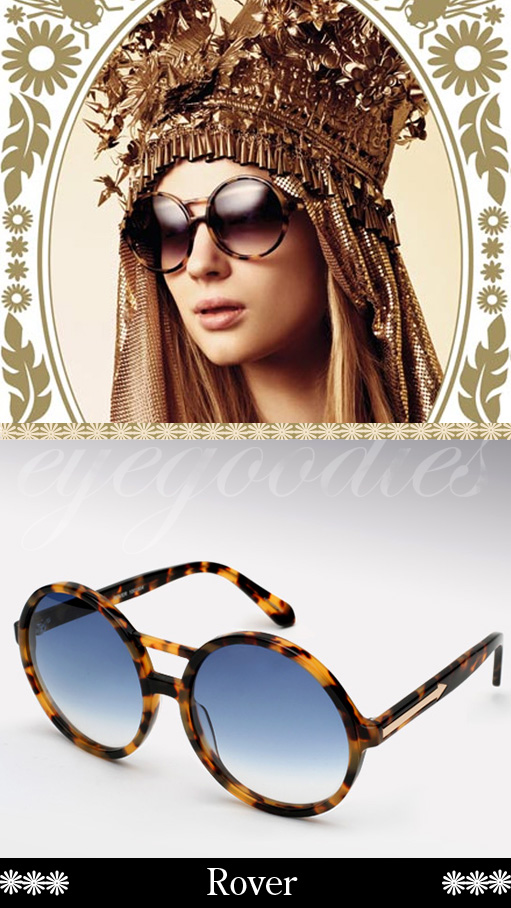 SHOP Karen Walker Rover – Tortoise >>
Also Available in: Dark Tortoise >> | fluorescent orange >>

SHOP KAREN WALKER EYEWEAR COLLECTION>>