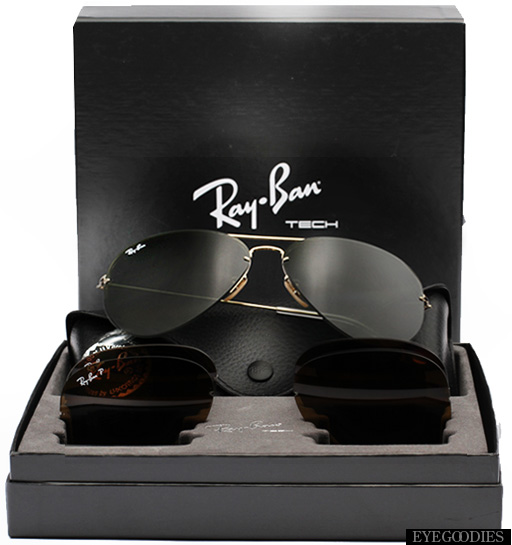 Three different lenses options and looks in one very cool pair of aviator sunglasses.
The new Ray Ban RB 3460 Aviator Flip Out and Ray Ban RB 3461 Caravan Flip Out sunglasses, from their tech division, innovates on two of Ray Ban's most classic styles.  Adding to the legendary Caravan and Aviator shapes, the Flip Out series comes complete with a kit of three sets of easily interchangeable lenses: a rich primary color lens, a fashionable gradient color lens, and a polarized lens for extra glare protection.  Also included is a lens carrying case so you can store an extra pair of lenses when your on the go.
Made of a patented memory metal, each frame is entirely nickel-free, resistant to corrosion, and hypoallergenic.  APX plastic lens material allows for an ultra lightweight lens with maximum performance capability.
Check them out below: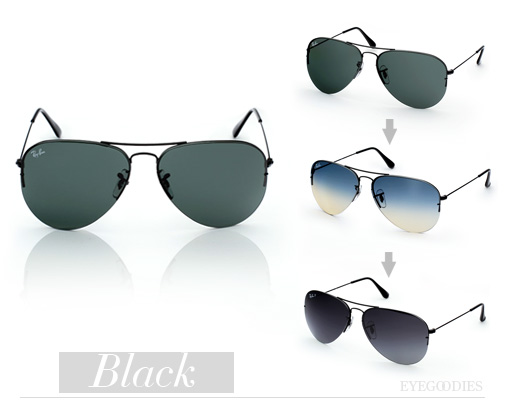 SHOP: Ray Ban RB 3460 Aviator Flip Out Sunglasses >>
SHOP: Ray Ban RB 3461 Caravan Flip Out Sunglasses >>
SHOP ALL RAY BAN SUNGLASSES >>