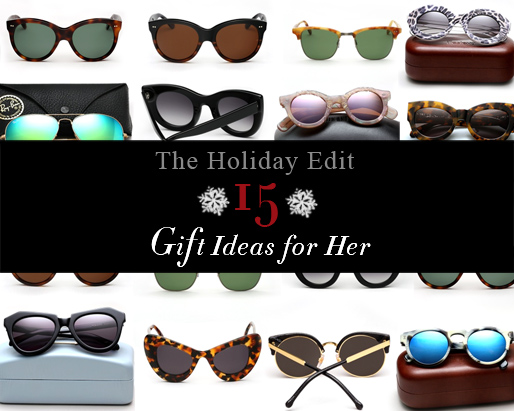 With the holiday fast approaching and so many sunglasses to choose from, it can feel overwhelming. But worry no more, our Gift Guide has you covered.  From this year's best sellers, to new arrivals, to limited editions — cat-eyes, aviator's, wayfarer's…. our editor's favorite 15 shades your special lady is sure to love.
Check them out below: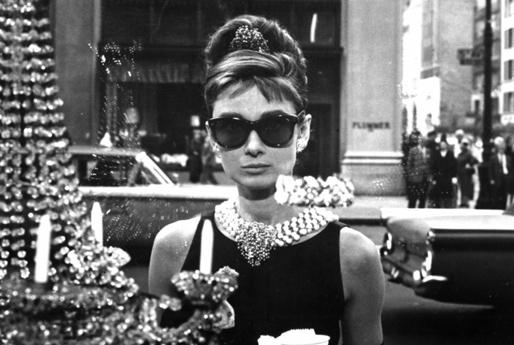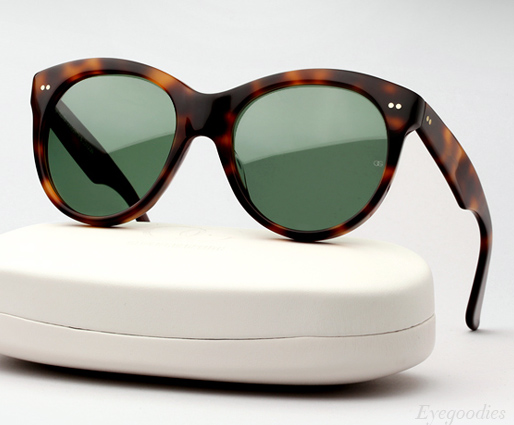 We kick off our guide with one of the most iconic sunglasses, movies, and starlets of all time. Oliver Goldsmith's Manhattan sunglasses, painstakingly recreated and reissued, as worn by Audrey Hepburn (Holly Golightly) in the classic 1961 film 'Breakfast at Tiffany's'.  The unforgettable frames worn throughout the movie are at the peak of Hepburn's perfect wardrobes — like her, they epitomize elegance, glamour, and timeless beauty. A frame we know is sure to have a place in your lady's heart.  Available in 4 unique colors — including the signature "Dark Tortoiseshell" with Green lenses (featured above) that Audrey wears in the film.
Shop Oliver Goldsmith Manhattan sunglasses >>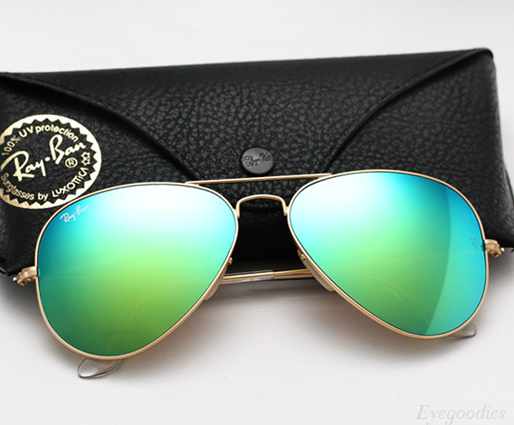 The iconic Ray Ban Aviator RB 3025 sunglasses with a splash of color in the form of full-on colored mirrored lenses. Available in 3 vibrant  mirror colors, each with matte gold frame: Aqua Green Mirror (featured above), Blue Mirror, "Sunset" Mirror.
Shop Ray Ban Aviator Colored Mirror sunglasses >>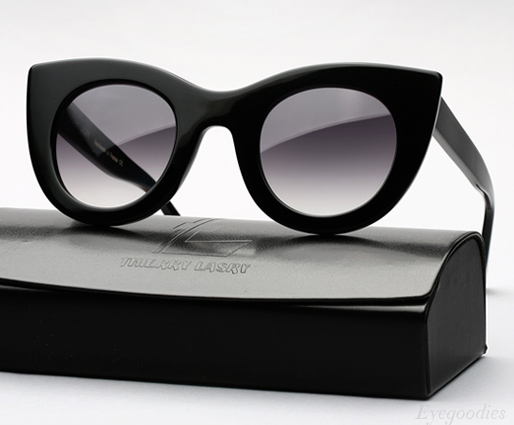 The "Orgasmy" is a classic chunky cat-eye design fittingly named for the pure sex appeal it imparts.
Shop Thierry Lasry Orgasmy sunglasses >>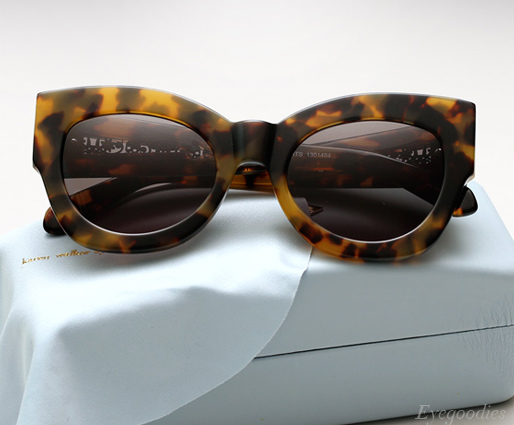 Karen Walker Northern Lights is a very well-proportioned chunky cat-eye sunglass. It features Karen Walker's arrow detail at the temples with an embedded metal signature design for an added subtle and unique touch.
Shop Karen Walker Northern Lights sunglasses >>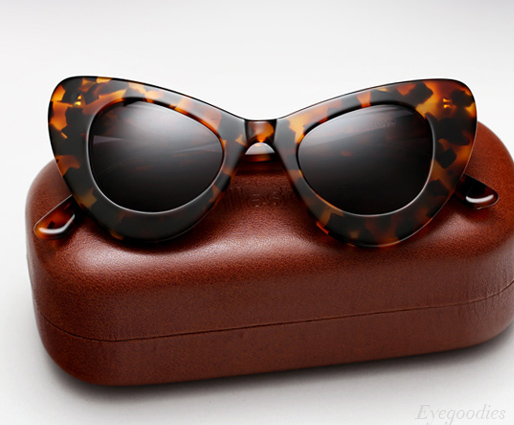 New York based eyewear label ILLESTEVA joined forces with Manhattan born fashion designer Zac Posen for this special edition sunglass.
The frame simply entitled "3″, is a stunning and sleek cat eye design. Handmade in France, it features a unique exaggerated up-line with rounded corners for a one of kind sexy style that is both nostalgic and fashion forward simultaneously.
Shop Illesteva X Zac Posen sunglasses >>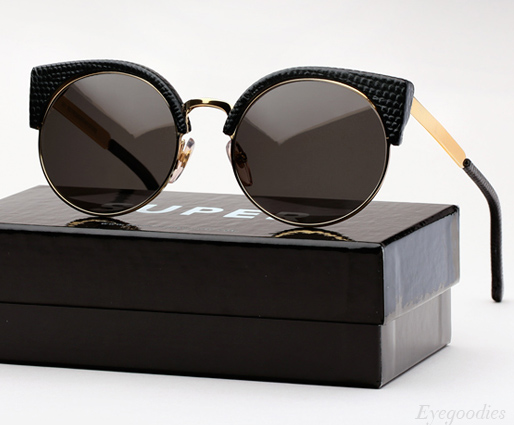 The Super Ilaria Lizard is a luxurious piece of eyewear. Classic black lizard embossed leather wraps the frame and temple tips, which is paired with complimentary gold metal. True jewelry for the eyes, that can be dressed up or down.
Shop Super Lucia Ilaria – Black Lizard sunglasses >>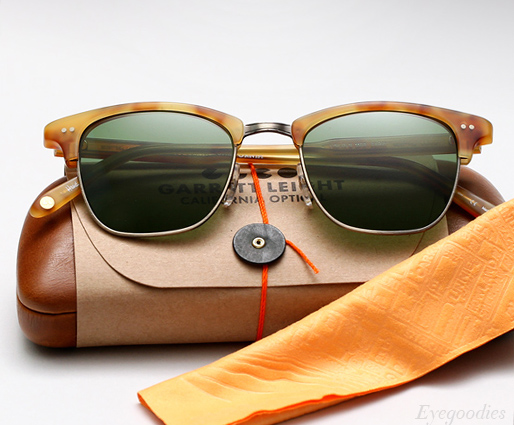 The Lincoln is Garrett Leight's take on a classic 1950's style.  It combines beautifully cured acetate with a stainless steel eye wire and bridge, as well as a custom nosepads for a finely tuned fit. Also worth noting, the Lincoln sunglass features mineral glass lenses with a back side anti-reflective coating for superb optics.
Shop Garrett Leight Lincoln sunglasses >>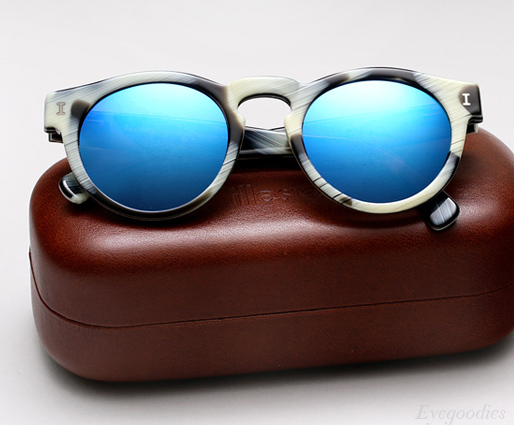 A throwback to retro ski lodging, Illesteva's popular Leonard model features a fresh white horn with vibrant blue mirrored lenses.
Shop Illesteva Leonard – Horn w/ Blue Mirror >>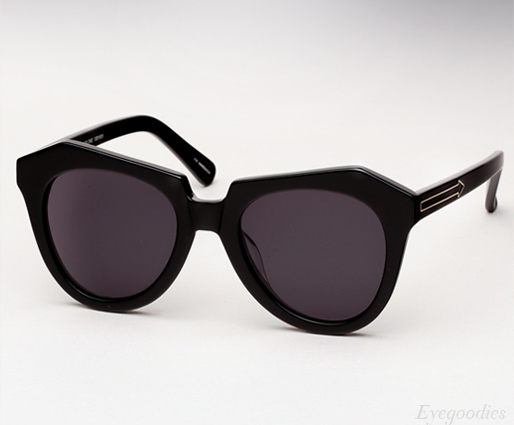 Karen Walker's Number One sunglasses is a well-fitting feminine shape that ties together many unique style elements. It features modern angular edges, a pulled up line, and Karen Walker's signature arrows adorning the temples.
Shop Karen Walker Number One – Black sunglasses >>
The Super Panama Edgar features creamy off-white and classic tortoise acetates cut then fused together, and fitted with grey Carl Zeiss lenses encased with a gold metal outline — completing an ode to Art Deco aesthetics.
Shop Super Panama Edgar sunglasses >>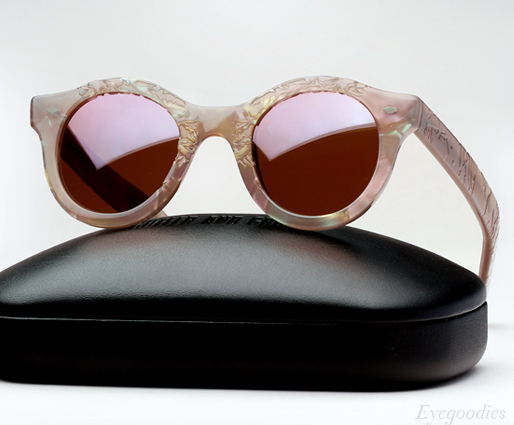 The Cutler and Gross 0737 is featured above in a thick and stunning mother of pearl lilac acetate with intricate lasered details, and is finished off with brown/pink mirrored lenses. The frame and lenses beautifully showcase different hues depending on how the light catches it.
Shop Cutler anf Gross 0737 – Frost on Lilac Pearl  >>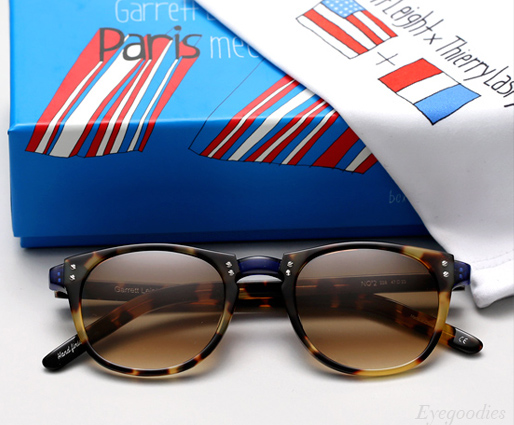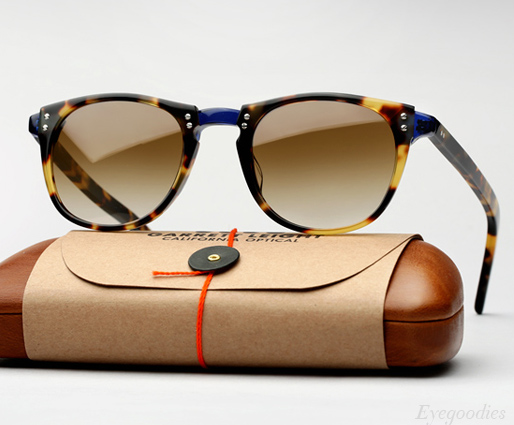 "Los Angeles meets Paris"
Los Angeles based Garrett Leight California Optical and renowned Parisian eyewear brand Thierry Lasry, join forces for their second limited edition collaborative release. The sunglass, simply named "Number 2″ takes a classic shape and imparts a deconstructed twist.  It features blue acetate components at the bridge and temples which showcase the exposed hand-drilled rivets and screws.
Shop Garrett Leight x Thierry Lasry No. 2 sunglasses >>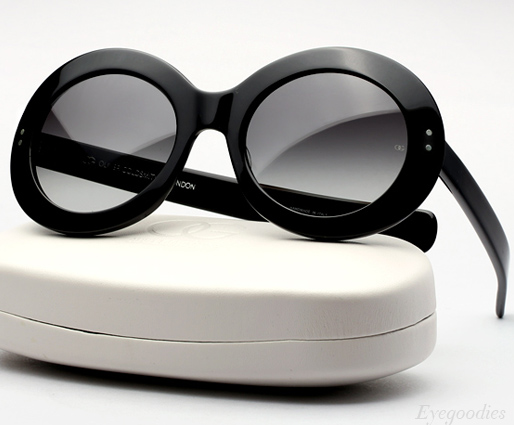 Simultaneously glamorous and bold, the Koko (1666) is an oversized round eye sunglass. Handmade in Italy of thick and substantial acetate, it features wide and unique paddle temples designed to comfortable contour the wearer's head, as well as hand drilled real riveted hinges.
Shop Oliver Goldsmith Koko sunglasses >>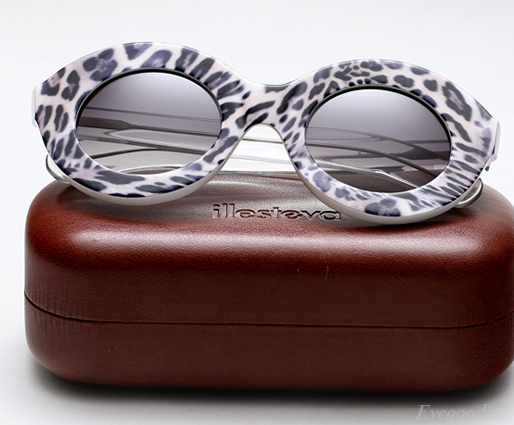 The Illesteva Fitzgerald is a chic eye-catching sunglass. It features a white leopard front with transparent wide temples, and is paired with grey gradient lenses.
Shop Illesteva Fitzgerald – White Leopard sunglasses >>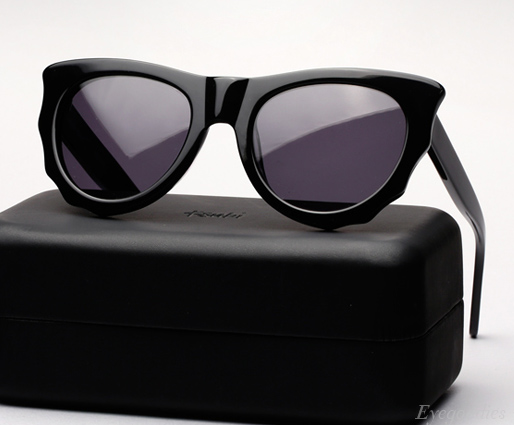 A playful twist on a cat-eye design where the ends are shaped like a bat's wings, we present the Ksubi Batcat sunglasses.
Shop Ksubi Batcat sunglasses >>
Shop All Editor's Choice Sunglasses for Women >>
OTHER GIFT GUIDES:
Our Editor's Top 15 Mens sunglasses >>